"Did you get a new phone system?"
Scott Cleveland, owner and associate broker at Re/Max Supercenter, a real estate agency in Fredericksburg, Virginia, asked that question one day late last year during a call with Bronwen Robinson, office manager at Johnson Realty Advisors, a commercial real estate firm also based in Fredericksburg.
Cleveland noticed the connection was much clearer than on previous calls. Robinson confirmed that Johnson Realty had just switched to Ooma Office.
Cleveland and his executive assistant, Danielle Hernandez, were unhappy with their current phone system and, on Robinson's recommendation, they too made the switch to Ooma.
Referrals are often described as the most valuable type of marketing, because of the implicit trust when recommendations come from a friend or professional colleague. We at Ooma are honored that so many of our customers are willing to share their experience with our services – as happened with Johnson Realty and Re/Max Supercenter.
The story began when Robinson went looking for a replacement for the previous phone system at Johnson Realty, which didn't offer everything the firm needed and used obsolete hardware no longer supported by their telecom provider.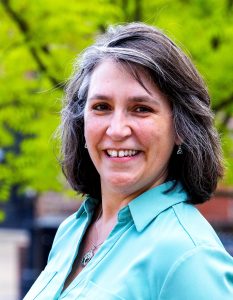 Robinson says she is "very pleased" with Ooma because of features including the online administrator's portal, which makes it easy for her to manage the phone system even when working from home; voicemail messages sent as email attachments to recipients, so her team can respond to calls even when away from their desks; virtual faxing; and, of course, the better call quality.
At Re/Max Supercenter, Cleveland and Hernandez were also ready to make a switch. The firm had outgrown its phone system and they were talking with a large wireless carrier about signing up for its business phone service. But the carrier wanted more than $1,000 a month for the 39 lines that Re/Max Supercenter required – almost double what the firm is now paying for Ooma Office.
Hernandez says her experience with Ooma has been "super easy," both in getting started and in managing the system. She especially appreciates getting immediately connected to a real person whenever she calls Ooma customer support, instead of having to wade through phone trees and endure long waits on hold.
"I've had nothing but positive feedback from all my encounters with Ooma so far," Hernandez says.
Training the firm's agents to use Ooma Office was "more simple than expected," she adds. The agents are particularly happy with the Ooma Office mobile app, which allows them to make and receive work calls – as well as transfer calls internally – from their mobile phones.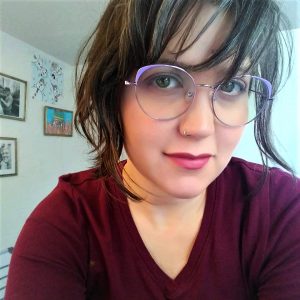 Hernandez also set up a ring group for callers who want to reach the first available agent. The phones for all agents on duty now ring simultaneously, giving everyone an equal shot at grabbing new business.
Cleveland, a busy entrepreneur, gives what could be the ultimate compliment: "No news is good news. No one is complaining since we switched to Ooma Office."