The Smart Security Camera That Never Sleeps
Battery backup and internal storage so you are always protected.
COMING SOON!
The security camera that knows your friends from your enemies.
Add Butterfleye cameras to your Ooma Home security system and make it easy to watch over your home from anywhere.
Butterfleye means more protection than ever
Includes a built-in speaker to talk and listen, full HD video, internal storage and smart sensors so you have less false alarms.
See who is coming in and out
Identify people coming in and out of your home with advanced facial recognition technology, and get alerts when a face that isn't recognized has been detected.

Ooma has your 911 alerts covered
You'll get an alert right away so you can instantly initiate a 911 call through your home phone. And Butterfleye records it all.
Butterfleye stays alert 24/7
Butterfleye has a built-in rechargeable battery. If power or Internet goes out it still records, using battery backup and internal storage.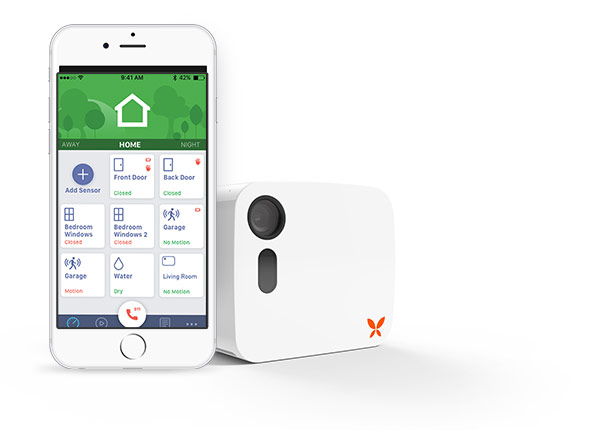 Control Butterfleye right from your Ooma Home Security App
View live video from your Butterfleye cameras from within the Ooma Home Security app.
Set up cameras to start recording automatically when designated door, window, or motion sensors are triggered.
Watch the history video clips from the Butterfleye library.
Get a complete picture of what's happening in your home at any time.
"We have had the Butterfleye camera for almost a year. Love the alerts and the software upgrades. Saves time and money. We use it for home security. Highly recommend!"
– Michelle B.
Our blog posts you might like...