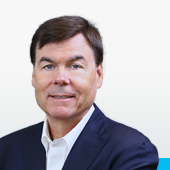 Eric Stang
Chief Executive Officer
Eric Stang is Chairman, President, and CEO of Ooma, the #1 ranked provider of cloud based telecommunications and other connected services for small business, home, and mobile users. As a proven leader and innovator in the high-tech industry, he has led Ooma from its early days in 2009 through to today when Ooma is a publicly listed company on the NYSE serving nearly one million customers. Eric joined Ooma from Reliant Technologies, a medical technology company, where he served as President and CEO and member of the Board of Directors. Prior to Reliant Technologies, he was Chairman, President, and CEO at Lexar, now a subsidiary of Micron. Under his leadership, Eric grew Lexar from a small private company to one of the 50 largest public technology companies in Silicon Valley, with products in more than 70,000 storefronts worldwide and revenues in excess of $850m. Eric has also held senior roles at Raychem (now a division of Tyco), Monitor Company, and McKinsey & Company.

Eric also serves on the Board of Directors of Rambus, InvenSense, and other private companies. He holds an M.B.A. from the Harvard Business School and an A.B. in economics from Stanford University. In his spare time he enjoys sailing, skiing, backpacking, car racing, and spending time with his family.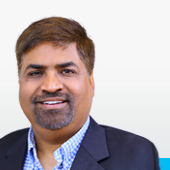 Ravi Narula
Chief Financial Officer
Ravi Narula is the Chief Financial Officer at Ooma. Mr. Narula brings over 20 years of executive experience, including previously serving as the CFO of publicly-traded BigBand Networks Inc. (NASDAQ: BBND), the leading provider of video networking solutions, and more recently as the Interim CFO and Chief Accounting Officer of Gigamon (NYSE: GIMO).
During his tenure at both Gigamon and BigBand, Mr. Narula was instrumental in building and overseeing strong financial infrastructures and systems, driving growth and operational efficiencies and establishing strong relationships with the investment community. Over the past 8 years, he took Gigamon and BigBand through their IPO's in June 2013 and March 2007, respectively. Prior to Gigamon, Mr. Narula worked in a number of finance leadership roles at BigBand, through its acquisition by ARRIS (Nasdaq: ARRS), and a number of other roles at Borland Software and Deloitte & Touché.
He holds a Bachelor of Commerce degree from University of Garhwal, India and is a Chartered Accountant in Canada and received his CPA license from the State of California.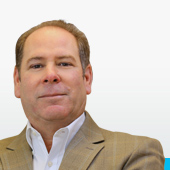 Jamie Buckley
VP Customer Service
Jamie Buckley has more than 20 years experience in the technology and financial services sectors and has held senior executive positions at Apple Inc., Bank of America, and Providian. At Apple, Buckley led the telesales division for the Online Store where he increased revenue from $236M to $487M over a two-year period. He was instrumental in developing an ancillary sales channel that produced triple-digit growth in the iPod and AppleCare product lines. Mr. Buckley was previously the Senior Vice President of Sales & Service at Providian and helped fuel the aggressive portfolio growth increasing assets under management from $700 million to $26 billion. He also led the customer contact areas and managed 2,200 people at 8 locations, across 5 states. Previous experience includes customer-facing leadership roles at Citibank and Bank of America, where he managed Customer Service for the credit card division. Buckley has written and published two books on customer service and sales, "Customer Magic," and "Customer Magic Two".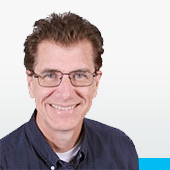 Toby Farrand
VP Engineering and Operations
Toby is the vice president of engineering and operations of Ooma and oversees all of Ooma's technical development, manufacturing and engineering.
Toby has spent over 20 years creating high-tech products, from personal computers (at Apple for 10 years) and video game consoles (3DO), to satellite networking systems (founder and CEO of BroadLogic) and home broadband media centers (Moxi Digital and Digeo).
Toby holds BS and MS degrees in Electrical Engineering from Stanford University.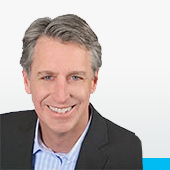 Jim Gustke is a marketing and Internet veteran with a wealth of experience at the intersection of consumer and technology marketing. As Vice President of Marketing for Intuit, he helped lead the reinvention of Quicken and launch the first SaaS version of the popular personal finance software. Prior to Intuit, Mr. Gustke was responsible for business unit management, global branding and product marketing at Lexar Media, helping grow the flash memory company to over $850 million before its acquisition by Micron Technology. He also served as the founding Vice President of Marketing for Ofoto, an online photography service, acquired by Eastman Kodak in 2001. A pioneer in Internet marketing, he joined America Online in 1996 as the marketing leader for GNN, the company's first Internet Service Provider, and in 1995 as a marketing manager at Polaroid Corporation he led the team that launched the company's first corporate web site.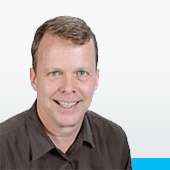 Spencer Jackson
VP and General Counsel
Spencer is an experienced corporate attorney that has advised emerging growth companies as well as venture capital funds, tech accelerators and other institutions on intellectual property matters, private venture financings, public offerings, and mergers and acquisitions. Prior to joining Ooma, Spencer practiced law as a corporate and intellectual property attorney at Orrick, a leading global law firm, where he advised Stanford Student Enterprises on the formation of SSE Labs, which later became StartX, one of the best known and most successful student-run tech accelerator and mentoring programs in the country. Spencer has been a member of the StartX advisory board since its inception. Prior to Orrick, Spencer was an entrepreneur in the music industry, and an exploration geophysicist at Unocal Corporation.
Spencer holds a JD from the University of California, Berkeley School of Law, an MS in geophysics from Stanford University, and a BA from the University of California, Berkeley.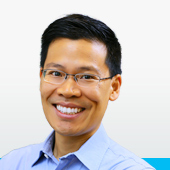 Dennis Peng
VP Product Management
Dennis is the vice president of product management and technical advisory board member of Ooma and is responsible for creating an intuitive, compelling user experience.
Prior to joining Ooma, Dennis worked at Cisco Systems for 11 years where he began his career as a customer support engineer. He later joined the Escalation Team where he focused on fixing the most technically challenging problems, as well as supporting the design, rollout and operations of the largest remote access and broadband aggregation networks worldwide. He was honored with the title of Distinguished Support Engineer because of his expertise in networking protocols, isolating and fixing highly complex issues, and leadership among his peers.
Dennis holds Bachelor of Science and Master of Science degrees in Electrical Engineering from Stanford University.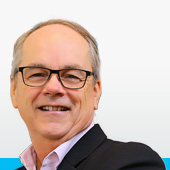 Tim Sullivan brings extensive experience in retail sales, channel development and marketing and has held senior executive positions at Seagate, Lexar Media and TDK. As Vice President of Sales and Marketing for Seagate's Branded Group, Mr. Sullivan was responsible for consumer focused data-backup solutions in multiple channels. As EVP Worldwide Sales for Lexar Media he was responsible for guiding the company's sales growth to over $850 million from retail, e-tail, and OEM sales channels worldwide. Mr. Sullivan also served as Vice President of Sales at Onechannel.net, an Internet start-up focused on e-commerce metrics. Prior to Onechannel.net, Mr. Sullivan was Vice President of Sales and Marketing at TDK Electronics Corp responsible for an over $400 million business which included the launch of such categories as the Recordable CD and DVD.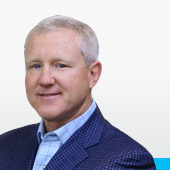 Ron Davis
VP Direct Sales
Ron Davis is the Vice President of Direct Sales at Ooma. He has 20 years of experience leading and scaling teams in telecom, software and technology fields for growth that positively impacts top line revenue year after year. Previously he was VP of Sales at Securus Technologies, Integra and Eschelon Telecom. Ron was instrumental in the evolution of Securus from a simple telecom company to a dynamic software and technology organization. Ron's team was responsible for all the growth West of the Mississippi. During his tenure at both Eschelon Telecom and Integra Telecom, Ron was instrumental in building and overseeing rapid new sales growth throughout the Western US driving outside, inside, and channel teams to double digit growth each year. In his spare time Ron enjoys snowboarding, running, and spending time with his family. He holds a Bachelor of Science degree in Business Administration and Marketing from Linfield College.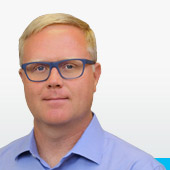 Ryan Kluft
VP of Corporate Development
Ryan is the Vice President of Corporate Development and Head of Mobile and Search Advertising at Ooma. Prior to joining Ooma, Ryan held executive management positions at Talkatone, which was acquired by Ooma in 2014, and Symphony Teleca, which was acquired by Harman International in 2015. Earlier in his career, Ryan was a technology investor at General Atlantic and Symphony Technology Group. In addition, Ryan serves as a Trustee at Children's Day School, the largest independent school in San Francisco. Previously, Ryan served as a founding Board Member and Treasurer of Taproot Foundation, a nonprofit provider of pro bono professional services for nonprofits and social change organizations. Ryan earned his B.S.F.S. in International Politics from Georgetown University and his M.S. in Management from the Stanford University Graduate School of Business.