Eric Stang
Chief Executive Officer
Eric B. Stang has served as our President and Chief Executive Officer and as a member of our board of directors since January 2009 and as Chairman of our board of directors since December 2014. He is currently also a member of the Board of Directors of Rambus Inc., a publicly traded technology licensing company. He also serves as a member of the Board of Directors of private companies from time to time. Mr. Stang was previously a director of InvenSense, Inc., a publicly traded MEMS semiconductor company, from 2014 to 2017, and Solta Medical, Inc., a publicly traded medical aesthetics company, from 2008 to 2014. From 2006 to 2008, Mr. Stang was President and Chief Executive Officer and a member of the board of directors of Reliant Technologies, a privately held developer of medical technologies for aesthetic applications. From 2001 to 2006, he was President and Chief Executive Officer of Lexar Media, Inc., a publicly traded solid-state memory products company which is now a subsidiary of Micron Technology. Mr. Stang also served as Chairman of the Board of Directors of Lexar Media from 2004 to 2006. Mr. Stang holds an A.B. in Economics from Stanford University and an M.B.A from Harvard Business School.
Our board of directors believes that Mr. Stang is qualified to serve as a director because of his operational and historical expertise gained from serving as our President and Chief Executive Officer, his extensive public and private company board experience, and his experience as an executive in the technology industry. Our board of directors also believes that he brings continuity to the board of directors.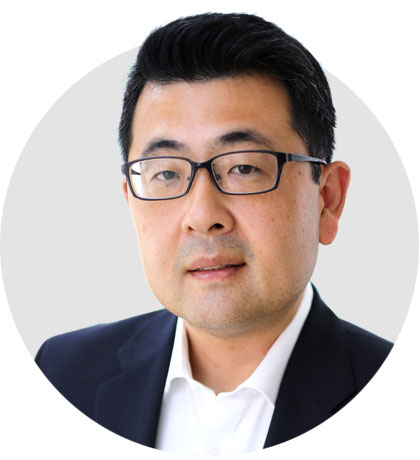 Shig Hamamatsu
Chief Financial Officer
Shig Hamamatsu is Vice President, Chief Financial Officer and Treasurer of Ooma, responsible for managing the company's finances, capital structure and financial reporting. Hamamatsu previously served as Chief Financial Officer of Accuray, a publicly traded provider of medical devices. Earlier in his career, he held senior financial roles at companies including Cepheid, Cypress Semiconductor, RPX and NetLogic Microsystems. Hamamatsu is a certified public accountant in the state of California (inactive) and holds a bachelor's degree in business administration and accounting from the University of Washington.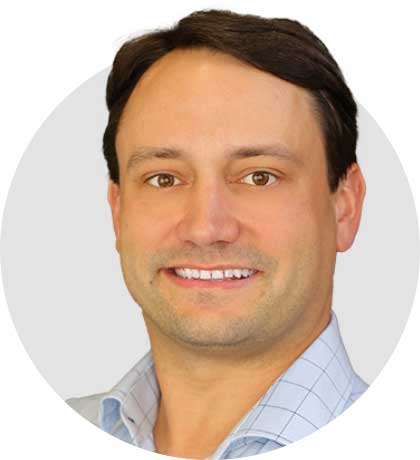 Chris Burgy
VP of Corporate Development
Chris Burgy is responsible for mergers and acquisitions, strategic partnerships and driving Ooma's strategy for enterprise unified communications as a service (UCaaS). He brings diverse experience ranging from information technology, sales, channel business models, corporate development and strategy. Prior to joining Ooma, Chris was Vice President of Corporate Strategy at ShoreTel and was a leading contributor to the successful transformation of ShoreTel into a cloud company.
He holds Master of Business Administration and Bachelor of Science degrees from California State University, Bakersfield.
Roy Calvo
VP Customer Service
Roy Calvo is Vice President of Customer Care at Ooma, responsible for customer support across all business and residential product lines, as well as inbound residential sales, partnership implementation and customer onboarding. Calvo has more than 25 years of leadership experience in customer service at telecommunications and technology companies. Prior to Ooma, he led worldwide customer support, training and customer satisfaction for Yahoo!. Calvo previously headed customer escalation for DirecTV and was operations manager for customer support at NorthPoint Communications.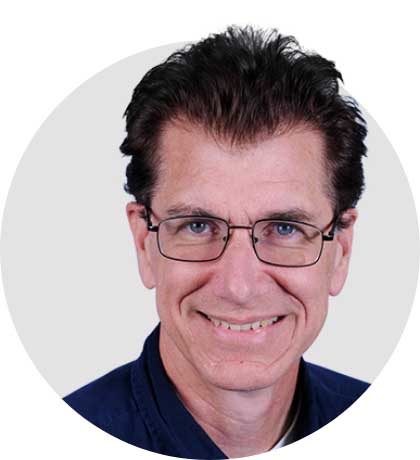 Toby Farrand
VP Engineering and Operations
Toby is the vice president of engineering and operations of Ooma and oversees all of Ooma's technical development, manufacturing and engineering.
Toby has spent over 20 years creating high-tech products, from personal computers (at Apple for 10 years) and video game consoles (3DO), to satellite networking systems (founder and CEO of BroadLogic) and home broadband media centers (Moxi Digital and Digeo).
Toby holds BS and MS degrees in Electrical Engineering from Stanford University.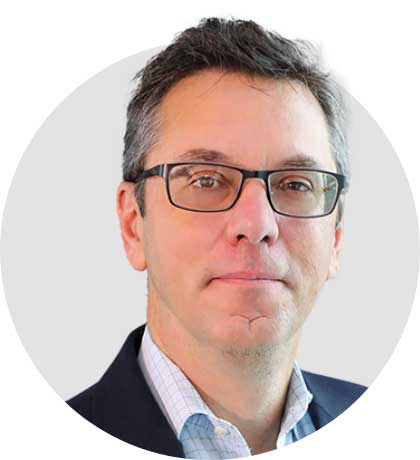 Robert Ferrer
VP Ooma Business Sales
Robert Ferrer is responsible for all Ooma Business sales. He has over 20 years of senior sales leadership in building, growing and scaling enterprise and SMB sales teams for SaaS and UCaaS companies including Cisco/Webex, Siemens and Shoretel. Rob has built and led multiple $200 million organizations and has extensive experience building rapid growth field and inside sales teams, channel sales organizations, opening and deploying new routes to market, integrating acquisitions, and expanding into new geographic markets.
Jim Gustke is a marketing and Internet veteran with a wealth of experience at the intersection of consumer and technology marketing. As Vice President of Marketing for Intuit, he helped lead the reinvention of Quicken and launch the first SaaS version of the popular personal finance software. Prior to Intuit, Mr. Gustke was responsible for business unit management, global branding and product marketing at Lexar Media, helping grow the flash memory company to over $850 million before its acquisition by Micron Technology. He also served as the founding Vice President of Marketing for Ofoto, an online photography service, acquired by Eastman Kodak in 2001. A pioneer in Internet marketing, he joined America Online in 1996 as the marketing leader for GNN, the company's first Internet Service Provider, and in 1995 as a marketing manager at Polaroid Corporation he led the team that launched the company's first corporate web site.
Dennis Peng
VP Product Management
Dennis is the vice president of product management and technical advisory board member of Ooma and is responsible for creating an intuitive, compelling user experience.
Prior to joining Ooma, Dennis worked at Cisco Systems for 11 years where he began his career as a customer support engineer. He later joined the Escalation Team where he focused on fixing the most technically challenging problems, as well as supporting the design, rollout and operations of the largest remote access and broadband aggregation networks worldwide. He was honored with the title of Distinguished Support Engineer because of his expertise in networking protocols, isolating and fixing highly complex issues, and leadership among his peers.
Dennis holds Bachelor of Science and Master of Science degrees in Electrical Engineering from Stanford University.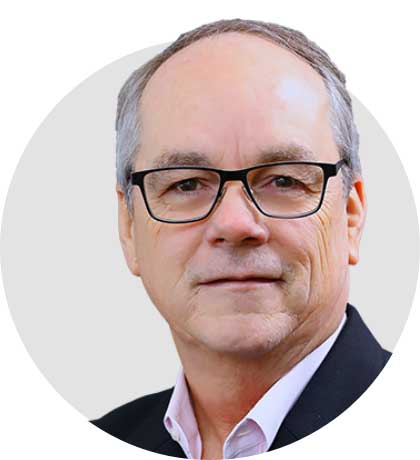 Tim Sullivan brings extensive experience in retail sales, channel development and marketing and has held senior executive positions at Seagate, Lexar Media and TDK. As Vice President of Sales and Marketing for Seagate's Branded Group, Mr. Sullivan was responsible for consumer focused data-backup solutions in multiple channels. As EVP Worldwide Sales for Lexar Media he was responsible for guiding the company's sales growth to over $850 million from retail, e-tail, and OEM sales channels worldwide. Mr. Sullivan also served as Vice President of Sales at Onechannel.net, an Internet start-up focused on e-commerce metrics. Prior to Onechannel.net, Mr. Sullivan was Vice President of Sales and Marketing at TDK Electronics Corp responsible for an over $400 million business which included the launch of such categories as the Recordable CD and DVD.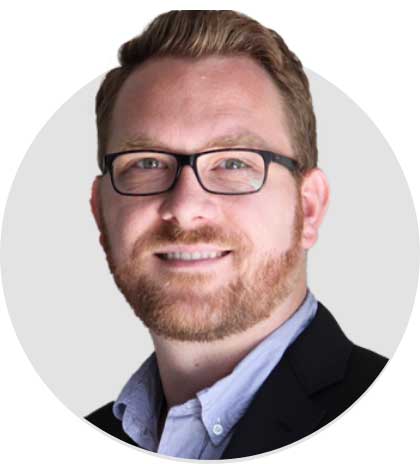 Dayton Turner
VP Ooma Labs
Dayton Turner leads Ooma Labs, which is responsible for developing new technologies and capabilities to extend Ooma's offerings to customers. Previously, he was the founder of Voxter, a company providing end-to-end solutions for business communications primarily as white-label hosted PBX, which was acquired by Ooma in early 2018.
Dayton has over 20 years of experience as an entrepreneur and technologist. He was co-founder of Prolexic Technologies, a security company focused on mitigating Distributed Denial of Service (DDoS) attacks, before it was acquired by Akamai in 2014. He has worked with a diverse range of companies, often as an early stage employee, ranging from wireless ISPs, managed services providers, data center operators, and gaming software companies.
Jenny Yeh
VP General Counsel & Corporate Secretary
Jenny Yeh oversees all legal affairs of the Company. Jenny brings over 20 years of general corporate and transactional experience to the Company, including a tenure at General Electric, where she was a member of the senior legal advisory team to GE Corporate's business development group and led multi-billion dollar transactions spanning multiple business units. Prior to GE, Jenny was a partner at Baker & McKenzie, where she specialized in complex cross-border M&A transactions in addition to advising clients on general corporate matters. Jenny spent the early part of her legal career at Wilson Sonsini Goodrich & Rosati, where she represented a wide range of technology and emerging growth companies on securities laws, corporate governance, venture financings, securities offerings, public reporting, M&A and IPOs.
Jenny received her Juris Doctorate from Georgetown University Law Center, and holds Bachelor of Arts degrees from UC Berkeley.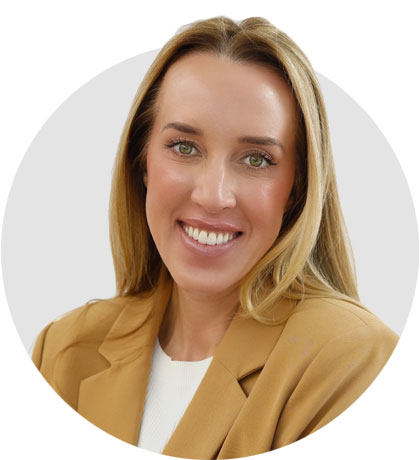 Cameron Gibson
VP Human Resources
Cameron Gibson is Vice President of Human Resources, responsible for Ooma's employee experience and people operations. Prior to Ooma, Cameron led the global HR Business Partners and HR Programs departments at Intercom. Earlier in her career, she held leadership and program management positions in both boutique and multinational companies across multiple industries including software, biotechnology and professional services. Cameron holds a bachelor's degree in global economic studies from the University of California, Santa Barbara.