Have you heard analysts' predictions that VoIP could see widespread adoption in the coming years?
The VoIP market has been on this trend for some time now, and the total industry revenue has nearly doubled since 2010. Following five years of strong annual growth, IBISWorld reports that VoIP continues to be an attractive phone solution for consumers "due to its low cost and ease of installation."
Trajectory of the VoIP Industry
In light of future predictions, you'll recall that this isn't the first time VoIP has been called a hot industry. Prior to today's global VoIP market of $23 billion, the technology was first commercially available in the '90s, and it saw a high degree of adoption in the '00s as demonstrated by the 194 percent total growth between 2000 and 2010.
Looking back, we see reporting from a 2002 article in Computerworld that said VoIP was a hot technology, but it was challenging to implement due to high relative bandwidth needs and demands on IT staff to assess local internet protocols, maximize infrastructure, and prioritize voice traffic. Keep in mind that the technology landscape was much different; at this time, Napster was still in the news, and only about 10 percent of homes had broadband internet.
Despite these tech challenges, the primary driver of implementation was cost savings, which large corporations estimated at $1,900 per month to $2 million over five years, at the time.
Why Is VoIP a Hot Technology Now?
While the benefits of VoIP as a low-cost telephone solution remain, many of the previous technology challenges have been mitigated.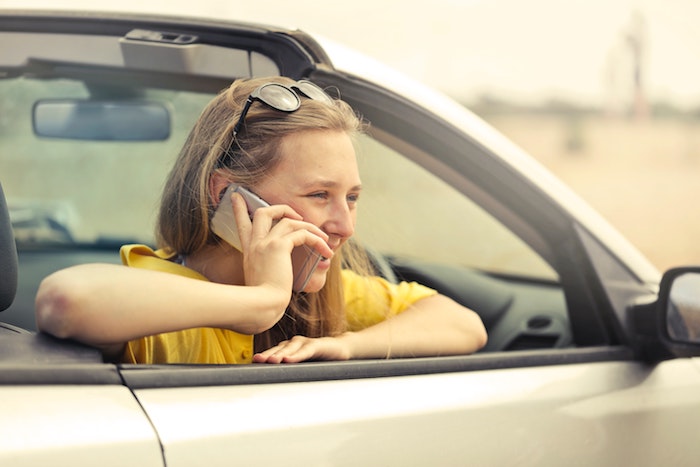 The VoIP marketplace is well positioned to disrupt the telephone industry. Let's look at the key influencers.
1. Need for Mobile Access
Mobility is increasingly important to consumers. While cellular phone technology was once the only tool that provided mobility and connectivity, mobile VoIP presents a smart alternative at a much lower cost.
For residential phone service, Ooma's free calling app provides phone service that's mobile, flexible, and accessible around the globe. For business phone needs, Ooma Office's business calling app gives employees the freedom to accept work calls while away from their desk without losing the privacy of their personal phone number. With an increasingly distributed workforce, mobile VoIP tools for businesses provide advanced features to keep workers connected and productive, even when they're not in the same building.
2. Internet Speeds Are Getting Faster
VoIP telephone calls are transmitted over the internet, and speeds can affect the call quality that consumers experience.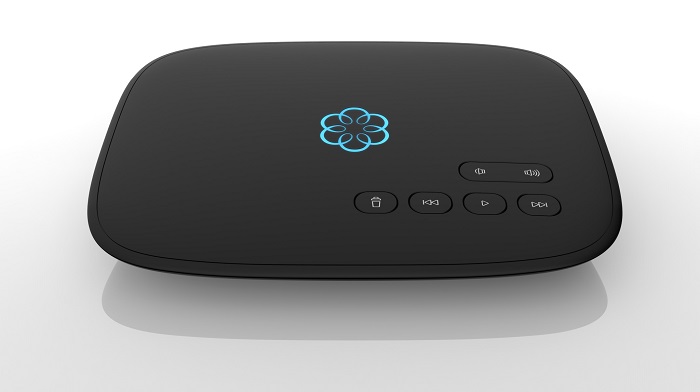 Ooma's PureVoice Technology protocols dynamically respond to your internet traffic to provide you with high-quality telephone service. Independent reviewers at PC Magazine have lauded the call quality of both Ooma Telo and Ooma Office.
Yet, as technology shifts to cloud computing and to video streaming, the overall need for high-speed internet continues to grow. These fast internet speeds are on the horizon, if they haven't already arrived.
About 25 percent of U.S. households have access to fiber-optic internet, which can have speeds up to 1Gbps. For cellular internet service, some networks plan to launch 5G service later in 2018 with projected download speeds increasing from 71Mbps, which is the median speed on 4G, to 1.4Gbps, which is the expected median for 5G. Download latency will be reduced from 115ms to less than 5ms.
With internet speeds that fast, it'll no longer be necessary to use alternate infrastructure of landlines or cellular phone service. Instead, it's logical to shift to internet-based phone service in response to the increased bandwidths.
3. Integration with IoT
Unlike cellular telephone service, internet-based VoIP phones have the capacity for integration with smart home devices.

Ooma demonstrates the possibilities of VoIP's advanced connectivity through integrations with Alexa, Google, or via deploying customized integrations with IFTTT. Ooma phone service also integrates with Ooma Home smart security devices, so consumers can maximize the intersection between connected telephone technology and home monitoring.
4. Cost Savings
Compared to traditional phone networks of landlines, cellular plans, or business plans, VoIP continues to be a leader for affordable phone service. At Ooma, residential customers typically save $1,166.74 savings over three years, and business customers can save $6,185.44 over three years.
In addition to phone plan savings, VoIP services such as Ooma also offer international calling rates that are typically much cheaper than traditional phone service. Ooma's international rates start at just pennies per minute, and comprehensive calling plans start at $9.99 per month.
With a context of increasing internet bandwidth, consumer demand for mobility and connectivity, and low prices, the situation is set for VoIP phone service to be an industry disruptor. Learn more about Ooma's smart phone service at https://www.ooma.com