Some things are worth waiting for. Like true love. Or a cold beer after mowing your lawn on a hot summer afternoon. Or, how about the ability to tap into the full power of Ooma home phone service in the palm of your hand? Of course I'm talking about the new Ooma HD2 handset. Okay, it was never our intention to make our loyal customers wait for their new handset. In fact, just the opposite. But in our excitement we didn't foresee how long it would take to push the edges of what you can do with a home phone service. What's so special about the HD2 handset? A 2-inch color display that delivers vibrant Picture Caller-ID. Now you can import online contact information and pictures from Facebook, Linkedin, Yahoo, Google, and pretty much anywhere you have contacts. When one of your contacts calls your new HD2 handset, Ooma downloads the picture from the cloud to the Ooma Telo, then over the DECT6.0 radio signal to the handset. Voila! Picture Caller-ID. That's kind of amazing and it's never been done before! There's also a bunch of improvements that you asked for like extended range, a headset jack, standard rechargeable AA batteries, and a snug fitting recharger cradle. And all the stuff you could do with the old handset, you can do with the HD2. Like access the Instant Second Line to make or receive phone calls even when someone else is on the line (when you subscribe to Premier service). And you can assign a unique second number to the HD2 making it the perfect home office phone. So please accept our sincere apology for the wait. We certainly do hope that you'll be so delighted with your Ooma HD2 handset you'll look back and say it was worth it.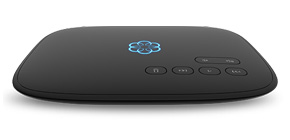 Crystal-clear nationwide calling. For FREE!*
*You only pay applicable taxes and fees
Ranked #1 Phone Service 5 years in a row.
Risk-free 30-day return
Free Shipping
MSRP: $99.99
Total Price: $99.99
The following two tabs change content below.
Latest posts by Team Ooma (see all)