Are you a part of the 15 percent of American adults who have trouble hearing?
If so, something as essential as a phone call would have once been prohibitively difficult. However, today's smart technology has made it easier to put together a phone system that meets your needs. Voice over internet service, also called VoIP, has been a transformative solution for all types of users. It's helped seniors save money, and travelers stay connected.
For those who are hearing impaired or suffering from hearing loss, VoIP provides innovative technology that makes it possible to bridge traditional calling functionality with smart home devices and internet services.
Ooma Telo is a leading VoIP provider that's been praised by both reviewers and customers. Learn how Ooma's phone service can help you stay connected, even when phone audio is a barrier.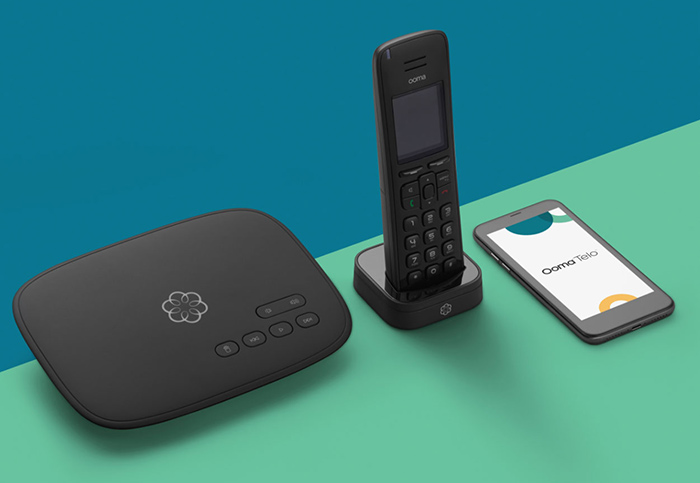 Visual Call Notification with Smart Light Bulbs
Ooma's cutting-edge technology makes it possible for your phone service to integrate with smart home devices.
For those who may not be able to hear a phone ring, Ooma can be paired with smart light bulbs to create a visual alert system. You can set the lights to flash when you receive an incoming call or a voicemail. You can even set the notifications based on who's calling, such as changing the bulb's color to green for known callers and blue for unknown callers.
Ooma integrates with Phillips Hue and LIFX smart light bulbs for a connected home with visual alerts.
Additional Call Notifications with Belkin WeMo
Smart light bulbs aren't your only smart home solution. Ooma phone service also integrates with Belkin WeMo smart plugs so you can be notified about an incoming call from just about any electronic device.
The most obvious solution is to create a visual notification with a desk lamp that you already have. When there's activity on your Ooma phone service, the smart electric plug will either start power or interrupt power so that you get the effect of a flashing light notification.
Because the WeMo provides integration with any device that has a plug, it's possible to be creative with notification types. People have used a WeMo smart plug to get call notifications via a string of colored lights, a high-speed fan, and even a disco ball.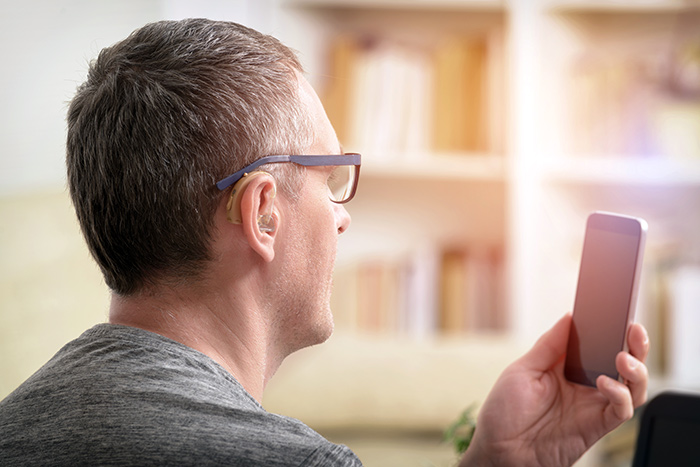 Monika Wisniewska – stock.adobe.com
Notification Customization with IFTTT
Unlike traditional phone service that has limited functionality, Ooma leverages the power of the internet.
Ooma works with IFTTT, a web applet that stands for "If This Then That." It allows you to create DIY phone notifications using a variety of internet services or connected devices.
For example, you can build a notification that your Apple Watch will vibrate when you receive an incoming call. Other notification methods could be a tablet pop-up message, a Slack chat alert, an automated email message, and much more.
Accessible VoIP Phone Service with 711
Ooma also supports accessibility via 711 service for telecommunications relay, TTY, and TTD.
When we compared Ooma's accessibility tools to what's available through AT&T phone service, we noticed that Ooma has more accessibility solutions from which to choose.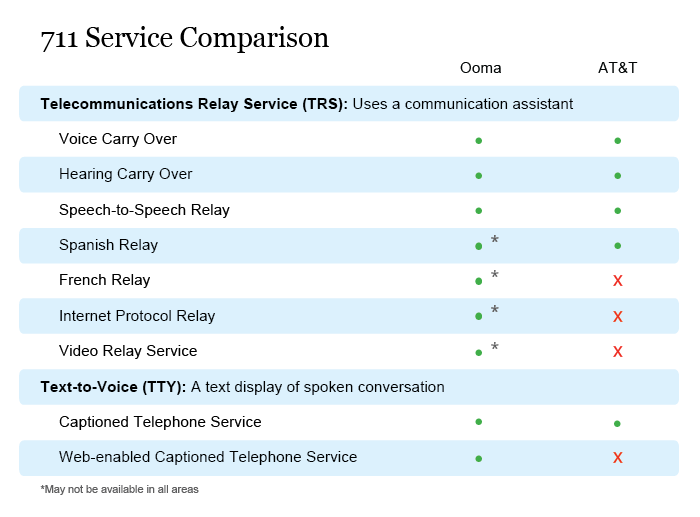 Of particular note is Ooma's web-enabled captioned telephone service. Traditional captioned phone service uses specialized telephone hardware to simultaneously transmit audio and a transcription of the conversation. This can help those who have limited hearing ability switch between listening and reading as needed.
Ooma's web-enabled captioning also provides the ability to read and listen in real time. However, instead of needing a phone that's designed for captioning, you can use your existing home phone while accessing captions on a computer, tablet, or other device.
Ooma Voicemail Transcriptions
Ooma also offers a voice-to-text service so that you can get written transcriptions of your voicemails sent directly to your email inbox.
There are two levels of transcription available. The Basic Voice-to-Text Plan uses an automated computer transcription with an accuracy level of about 85 percent.
For the highest quality service, the Premium Voice-to-Text Plan provides human-assisted transcription that has an accuracy rate of about 98 percent. With the Premium Plan, your messages are also secured through a patent-pending algorithm that splits up messages so that one translator doesn't hear the entire message, and then reassembles the message upon transmission.
Accessibility Benefits of High-quality VoIP Service
Users of poor-quality VoIP phone service could face garbled audio or background noise problems.
This is problematic for all users, but poor service quality could be even more troublesome for the hearing impaired. If the VoIP service cannot successfully transmit the call, assistive technology and communications support will also fail.
Ooma Telo has been a leader in high-quality VoIP service with behind-the-scenes technology providing a strong digital framework. Ooma automatically adapts to your current internet environment. It also uses advanced compression for minimum bandwidth usage. Moreover, Ooma's adaptive redundancy reduces packet loss to help you have a smooth conversation, no matter what assistive technology you're using.
Learn more about Ooma Telo, a smart home phone service.