How to manage personal information online: 10+ techniques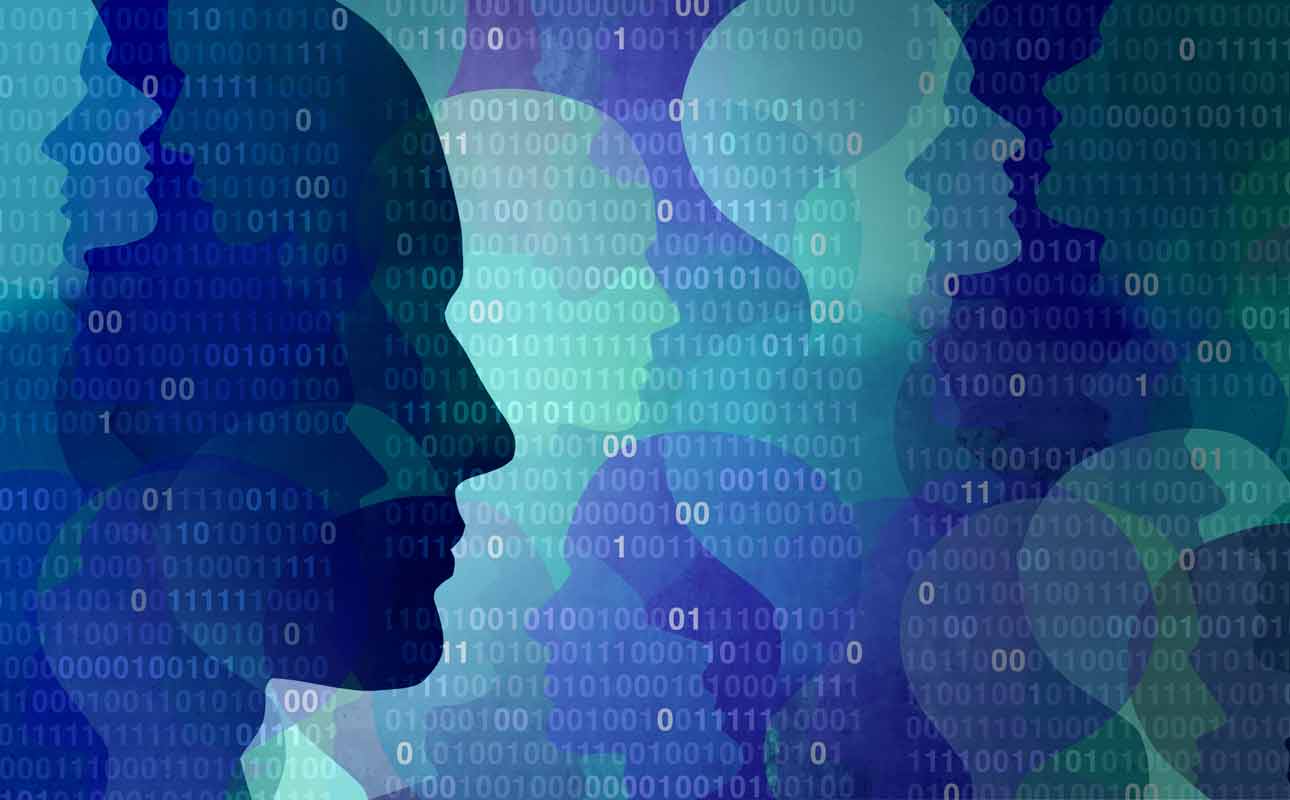 Ever wonder how to get your personal information off the internet? It's a complex question because the internet is decentralized with many different services and companies.
With some effort, you can improve your privacy. Ultimately, prevention—limiting how much personal information you put on the internet—can be the best solution. However, nobody is perfect, and your personal information might already be online. To better manage your personal information and privacy, consider using the following privacy tips.
Discover what personal information is already available.
Your first step is to look yourself up. There are several simple techniques you can use to see what information exists about you online.
Use the search engines. Search for your full name in the most popular search engines such as Google, Bing, Yahoo! and DuckDuckGo. If you encounter a large volume of irrelevant results, experiment with adding geographic information to your search query (e.g., instead of "Jane Doe," try something like "Jane Doe Nashville"). For the best results, use Google Chrome's incognito mode because it better approximates what a stranger would find when searching for you.
Look yourself up with specialized websites. In addition to search engines, there are specialized services that focus on gathering personal information. A few of your options include Intelius, Spokeo and BeenVerified. Each service has different capabilities, so make sure you try out more than one.
Reduce your personal information exposure by opting out.
As you learn how to remove yourself from data collection sites, opting out is a technique to reduce your personal information in circulation.
Here are a few simple options to get started:
Say no to websites. You might see some websites that ask for permission to gather personal information about you. You can say no to these requests.
Unsubscribe from email lists. Search your emails for the phrase "unsubscribe" for instructions on how to remove yourself. 
Opt out of reward and loyalty programs. The COLLOQUY Loyalty Census found that only 51% of Americans "trust loyalty programs with their personal information." These reward programs often collect important personal information like your purchase history. Consider opting out of the programs you rarely use to minimize the amount of personal information held by companies.
Say no to retail stores. Some retail stores may ask you for your phone number when you make a purchase. They ask for this information because it helps them send you targeted offers that are based on your prior purchases. However, the New York Times has pointed out "your phone number may have now become an even stronger identifier than your full name." With a cell phone number alone, a security researcher was able to find an individual's birth date, address and name—information that can be used to break into online accounts. Consider declining to provide information like your phone number to stores when you make a purchase.
Check Google's information removal feature.
Google now offers some options that make it easier to manage your personal information. For example, Google has stated that they will help remove certain kinds of online information if you fail in getting the website owner to remove the information. For example, Google has stated that they may help remove "intimate personal images" and "select financial, medical and national ID information from Google."
If you believe your removal request fits within Google's guidelines, fill in their "Request to remove your personal information on Google" form. Note that Google is potentially offering to remove the information from Google Search. The information might still be accessible via other search engines.
For additional peace of mind, you can go through a similar series of steps with Bing. If you find information you want to remove from Bing search results, you can request to remove the URL from Bing search results.
Remove personal information from social media profiles.
The next step in controlling your personal information involves checking your social media profiles. Make a list of the social media services you use most frequently like Facebook, LinkedIn, Twitter and Instagram. In particular, look for personal information like your address, phone number and Social Security Number. That type of personal information could be used to commit identity fraud, including stealing your tax refund, in some cases.
There are a few different ways you can remove information from social media. The simple option is to delete the information (e.g., remove your birthday from your profile or delete a status update with personal data). Alternatively, you might change the privacy settings on your profile. In some cases, you might choose to delete your social media account entirely.
Website owners: Check your WHOIS.
You can skip this step if you do not own a website. For everybody else who owns a domain name (e.g., YourName.com, an e-commerce store, or even a website for a nonprofit), your domain registration information, known as WHOIS data, might be exposed. To double-check, make a list of all of the website domains you have registered. Then search each one through a free WHOIS record lookup like WHOIS lookup offered by DomainTools. You may see that your personal information like your name and phone number are listed.
Fortunately, there is a simple solution to prevent your personal information from showing up in WHOIS. Ask your domain registrar about their privacy protection services. By using privacy protection, you can keep your name and contact information out of the WHOIS database.
Check your voter information for personal information.
In the United States, voter information is available to the public in many cases. It is possible in some cases to protect your voter information from the public.
For example, New York election law allows victims of domestic violence to have their voter information "not be made available for inspection or copying by the public" if they obtain the required court order. Your options to manage this type of personal information will depend on where you live. 
Publish safe-for-the-public information about yourself.
Completely removing all information about yourself from the internet may not be feasible. For example, a job seeker might want to have a public LinkedIn profile so potential employers and recruiters can learn about their job qualifications. In this case, consider making a deliberate choice about what information you make public.
You might decide to get a separate home phone service to disclose in some instances as an alternative to providing other phone numbers. In addition, you might decide to pay for a P.O. box at a post office rather than a home address. These steps carry a cost, so think carefully about whether you need this layer of additional privacy protection.
Use two-factor authentication.
Two-factor authentication is a technology that can improve security by making it more difficult for an unauthorized person to gain access. For example, a company might send a text message to your cell phone with a unique code when you try to log in. By enabling multi-factor authentication (also known as "two-factor authentication") with services that have your personal information like your bank, you can make it less likely that your personal information will be compromised.
Using two-factor authentication does not remove your personal information from the internet, but it can make it more challenging to access your data.
Use a virtual private network (VPN).
According to PC Magazine, a "VPN creates an encrypted tunnel between you and a remote server operated by a VPN service. All your internet traffic is routed through this tunnel, so your data is secure from prying eyes along the way." Using a VPN adds a layer of protection to your personal information, but this technology can still be compromised. Some of the best-regarded VPN services include NordVPN, Surfshark and CyberGhost. 
Find out if newer data and privacy laws apply to you
Depending on where you live, you may have additional options to manage your personal information and privacy.
In Europe, the General Data Protection Regulation (GDPR) provides EU residents with additional data privacy protections. These protections include:
The right to be forgotten. GDPR includes provisions allowing individuals to have their data erased in certain circumstances.
Right to rectification. This means that individuals have the right to correct inaccurate personal data about themselves.
Right to object. Individuals can object to the processing of personal data for various reasons, like direct marketing.
In California, the California Consumer Privacy Act (CCPA) law provides some protection over personal information. Significant provisions of the law include:
The right to know. Individuals have the right to know about "the personal information a business collects about them and how it is used and shared."
Right to be forgotten. CCPA gives individuals "the right to delete personal information collected from them (with some exceptions)."
While the above laws help protect personal information, they do not apply to everybody. GDPR applies to "anyone in EU territory," while CCPA applies to California residents. Over time, other jurisdictions may create additional data privacy and regulations. Therefore, it is worth occasionally checking for new state or federal laws and regulations that apply to where you live.
Look into identity fraud protection services.
Did you know there are online marketplaces where people buy and sell personal information? Tech Republic found that credit card details sell for $6 to $20 and driver's license scans sell for $5 to $25. If your personal information was sold through such a marketplace, you might suffer from identity theft (e.g., a fraudster could use your personal information to apply for a credit card).
If you find extensive personal information about yourself online, obtaining additional protection may be worthwhile. U.S. News & World Report considers Identity Guard, IdentityForce and myFICO to be the best identity theft protection services.
Check privacy settings on your mobile devices.
Your mobile device is worth a second look in terms of managing your personal information online. To better control the personal information on your mobile devices, see the following tips.
iPhones privacy settings. In iOS 14 devices, going to Settings > Privacy will open up a variety of options. For example, you can turn location services on and off and control these settings by app. Keep in mind that some apps like Google Maps need location services to work properly. But you can keep your location data in better control by only allowing them to access services while you are using the app.
Android privacy settings. Usually, there is a privacy option in an Android device's settings menu (details vary with each device). Look for the Permissions Manager in particular because it lets you control which apps have access to your location, phone, microphone and other capabilities.
Wi-Fi and Bluetooth settings. Exercise caution in connecting to unfamiliar networks you have not used before. In fact, Wi-Fi and Bluetooth connections are at risk of data or identity theft. There are a few ways to enhance the security of these networks. For example, make sure the websites you use have "https" and avoid automatically connecting to any nearby Wi-Fi network. With Bluetooth, set your device to hidden mode and consider turning it off altogether when you are not using it.
If you own other network connected devices like smartwatches and smart speakers, taking a few minutes to review privacy settings on these can help you to control your personal information. 
Set a personal privacy reminder.
The process of learning how to get your personal information off the internet is ongoing. However, it is important to realize that other companies and websites may appear over time. In a sense, there is no such thing as "done" when it comes to safeguarding your personal information online. Instead, it is better to see this as a process. Consider setting a reminder to repeat a few of these steps once a year to protect yourself.
Managing your information expectations.
Managing your personal information online can take a lot of time if you use all the tips and resources outlined here. Using the internet is a lot like using ovens, fireplaces and candles in your home. You have to determine if the perks and conveniences are worth the potential risks. However, you may reduce the risk of identity theft or a fire by using precautions.
Thank you!
By subscribing to Ooma's Residential Blog, you can expect to receive insightful emails about latest updates, helpful tips, and useful tricks.
Call us at: 866-573-0707 for any other inquiries
Unlock the full potential of your Ooma experience: Tips and Insights from the Ooma Residential Blog