What's in the Ooma Home Security Starter Kit?
The Ooma Home Security Starter Kit has a wide variety of devices to help you protect your home. These include:
All of these sensors are wireless and DIY, so there's no need for an expensive or time-consuming installation. Most residential are up and running in minutes.
Get advanced, DIY home security from Ooma
Here are some great features and benefits of Ooma Home Security:
Free service plan with unlimited sensors
With Ooma, you self-monitor your home with an array of sensors powered by the Ooma Home Security mobile app. Your sensors can send push notifications, email, SMS, or phone call alerts for any suspicious activity, or check the real-time status of your home.
Wireless, DIY setup
Install and set up the wireless sensors throughout your home easily through your iPhone or Android smartphone. Download the Ooma Home Security app and take your Ooma service on-the-go. This also means you can re-install the Ooma Home Security system if you move.
Update your settings based on your home needs
Use home, night, away and vacation modes depending your family's schedule. Get push notifications for home security events and tamper notifications. Additional notification types, automatic mode switching and Remote 911 require a Secure plan subscription.
Ooma Home Security Highlights
Remote 911
Call 911 from anywhere as if you were at home. Automatically transmit your home address to emergency responders.
Automatic arming and disarming
The Ooma Home Security automatically arms and disarms based on your GPS location. This way, you never have to worry about forgetting to arm your system.
No contracts
Change your subscription plans at any time with no contracts and no commitments.
Instant Alerts
Get real-time alerts on your iOS or Android smartphone. Check the status of your home 24/7 from anywhere with the free Ooma Home Security mobile app.
Easy do-it-yourself installation
Install sensors anywhere in your home wirelessly. There are no installation fees or set-up charges.
Includes phone service
The Ooma Telo Base Station can also support home phone service alongside your home security system. Get unlimited nationwide calling, voicemail, caller-ID, call waiting, and 911 calling and text alerts.
Full protection for all parts of your home

Water Sensor
Protect your home from water damage and receive alerts when water is detected. Perfect for basements, under sinks, and hot water heaters.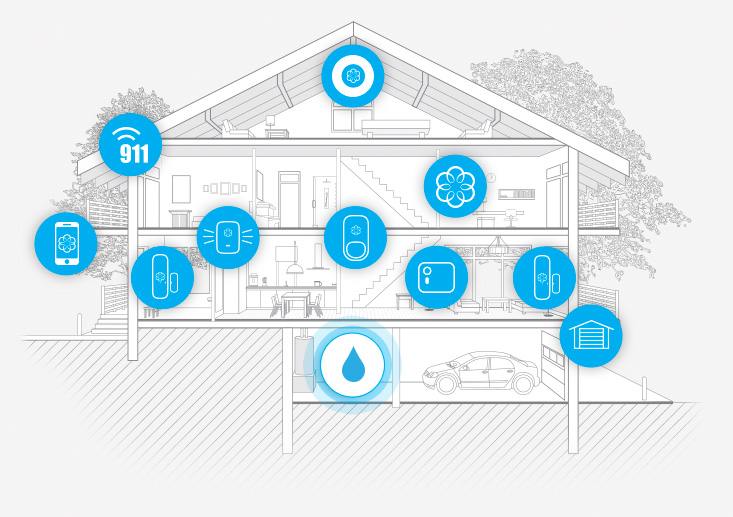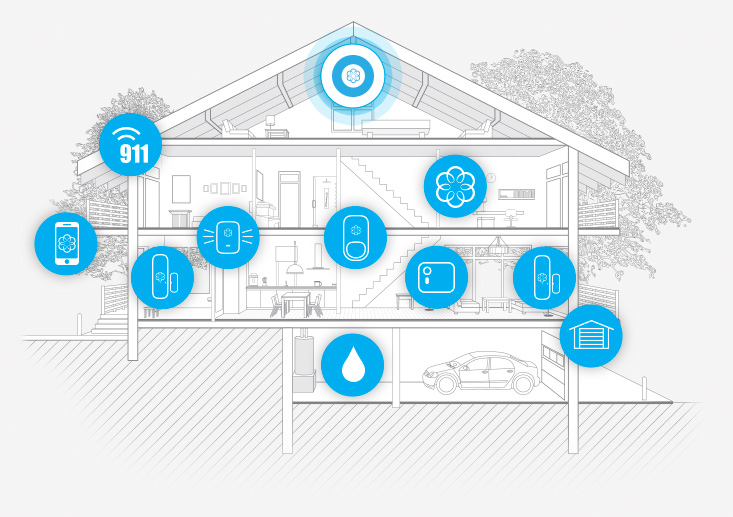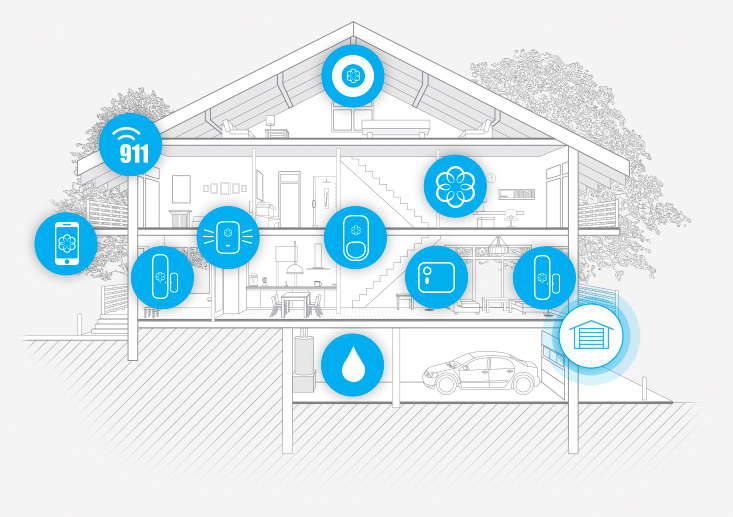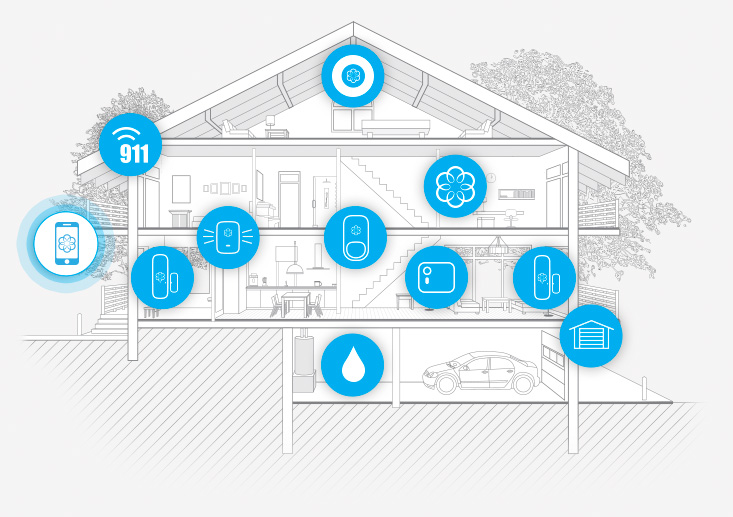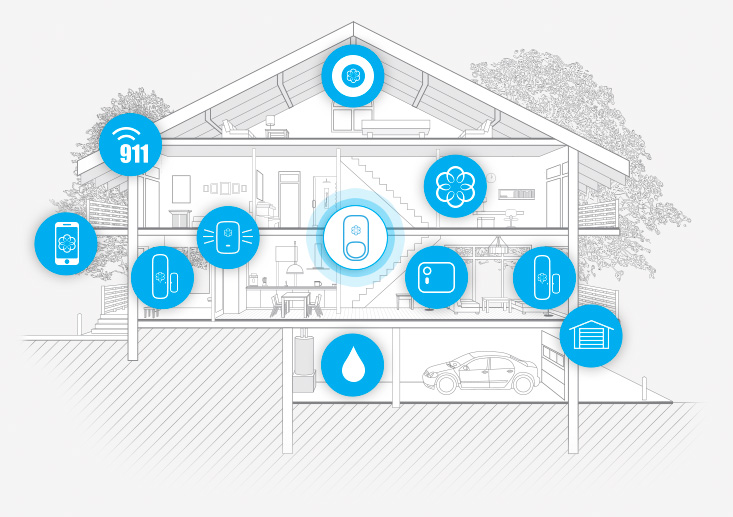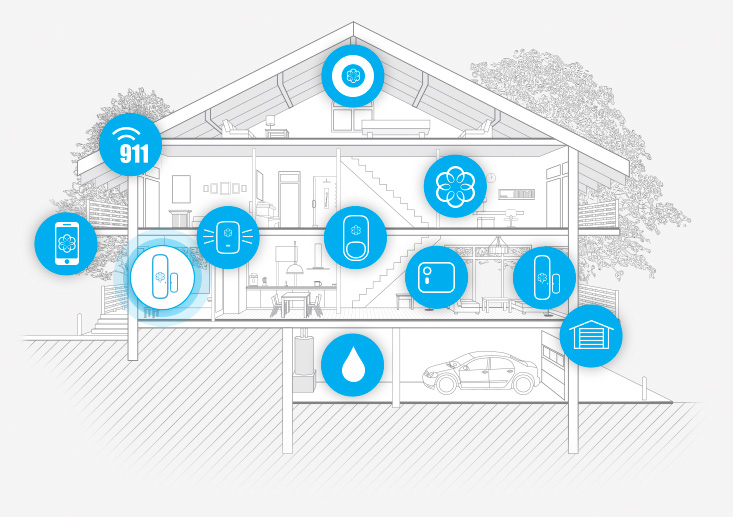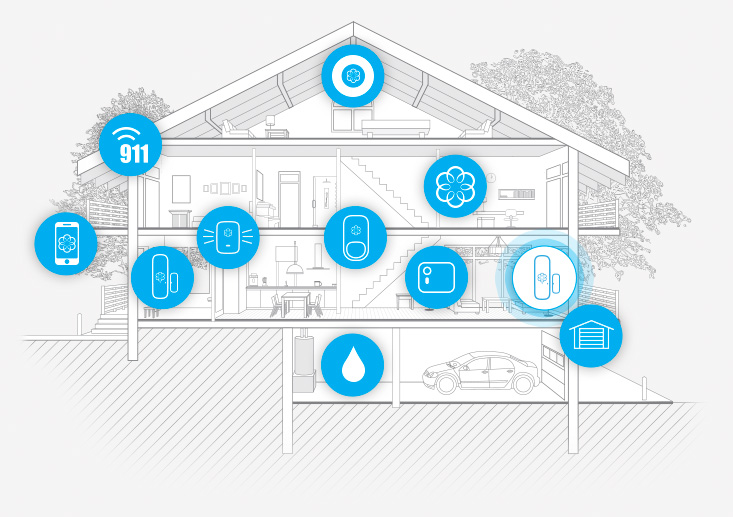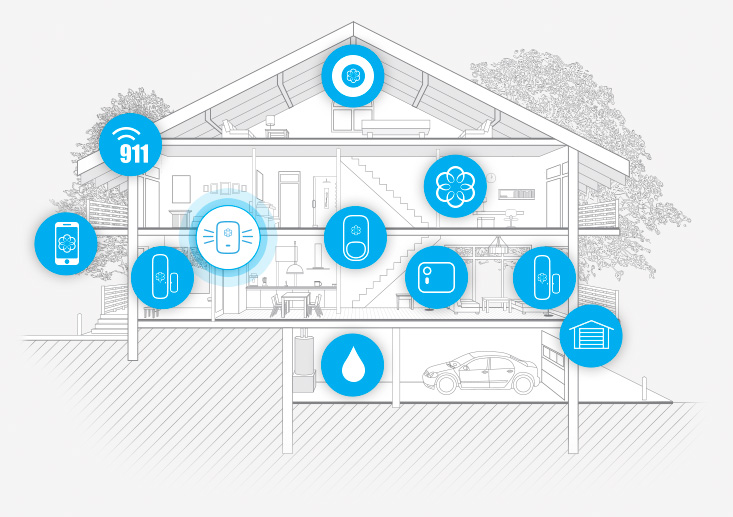 Additional cameras and sensors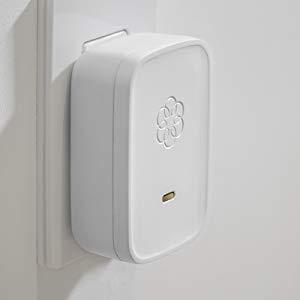 Ooma Siren
The Ooma Siren sounds a loud 105-decibel alarm when unexpected activity is detected in your home. The device also integrates with Amazon Alexa to turn off the siren, or get a system status.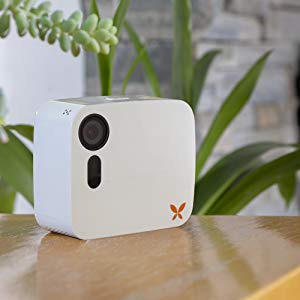 Ooma Butterfleye Camera
This smart, portable security camera comes with powerful motion detection technology, HD video, and can even distinguish family members and pets from strangers. With onboard storage and battery backup, the camera can also work during internet and power outages.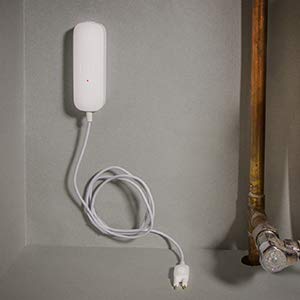 Ooma Water Sensor
Prevent water damage by getting notifications whenever leaks are detected in your home. Perfect for water heaters, basements, sump pumps, sinks, or wherever a excessive water might be a concern.