How VoIP Home Phone Service Can Help
With every member of your household having a cell phone in their pocket, it's reasonable to consider cutting the cord on your landline. After all, isn't having a landline and cell phones a duplication of services?
As 50.8 percent of American households have cut the cord to become wireless-only, they are missing out on the key services that a landline offers. And while the value of these services may not warrant the cost of a landline, there is an alternative way to provide your household with the benefits of landline service without the high costs associated with traditional phone providers.By cutting the cord and becoming a cell phone-only household, you'll face these four issues.
911 Emergency Services
You can't take emergencies lightly. And a major functionality loss when becoming a cell phone-only household is that you may limit your 911 service.As we've previously noted about the landline vs. cell phone debate, emergency dispatchers have limited ability to geo-locate 911 calls made from a cell phone. In fact, some major metros are only able to locate callers accurately 10 percent of the time, which means that apps like Dominos Pizza Delivery or Uber have more accurate geolocation features than emergency services. Yikes!But landlines aren't the only way to provide accurate location information to emergency dispatchers.
Ooma's VoIP residential service
includes a patented 911 access feature to help you protect your family.
First, 911 calls placed from the Ooma Telo or with the Ooma app route automatically to the emergency dispatcher that is local to your home rather than to the national call center. Second, your home address is automatically transmitted to the dispatcher, so that they will know where you live even before you talk or if you're unable to talk. These two automation features work together to provide critical address information quickly, which saves valuable time during emergency situations.On top of that, Ooma goes beyond traditional 911 services by offering
911 alerts
that deliver a real-time text or email alert to the designated emergency contact. So if an elderly relative or a teenager has an emergency, you'll know as soon as they call 911.
Networked Household
While safety is critical, streamlined communications are valuable on a daily basis.For example, landlines are useful when you want to call home to see who's there, to make sure someone let the dog out, when a sick child needs to be picked up from school, or handle any other countless household logistics.In a cell phone-only household, it is possible to call each family member's mobile number sequentially to have the conversation that you need. But there's a better way.With a VoIP residential line, you get a centralized household line. So while being cell phone-only makes your phone communications more chaotic and labor intensive, VoIP gives you a way to preserve your centralized household phone communications.
Cost Versus Value
Going cell phone-only will reduce the number of monthly bills that you're paying, but with that reduced cost, you're also losing the value that you get from having a landline.As you're considering the best phone choices for your household, you may not think that the high price of landline phone service is worth the service that you're getting. And so it's worth considering high-quality services like Ooma VoIP, which give you the value of landline service at affordable rates.In fact, Ooma residential customers report that they typically save $1,167 over a period of three years after switching.
Best of Mobile and Landline
The limitation of a landline has always been that you won't get the calls or messages until you are back at the house. In today's fast-paced and interconnected world, it's simply not useful to have a landline phone when your physical location determines your connectivity to that communication point.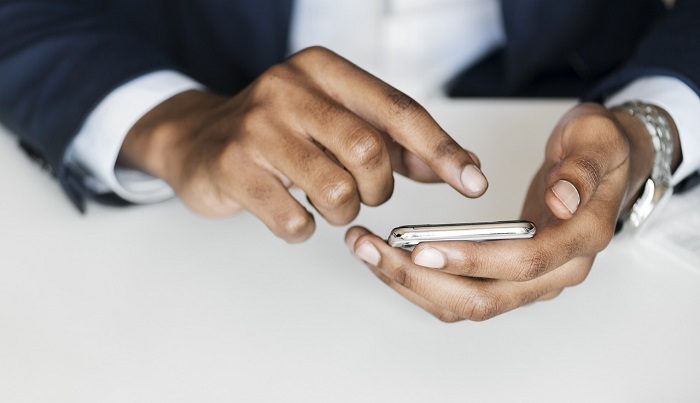 That's why Ooma's
VoIP phone service
provides a
free calling app
to give you access to your landline even when you're not at home.With this app, your VoIP phone combines the best of mobile and landline. It's a landline phone with remote access, and it's a mobile calling platform with landline-type functionality.Learn more about Ooma's VoIP Home Phone by visiting
https://www.ooma.com/home-phone-service/