How to Block Telemarketers, Robocalls, and Spammers
Last year, Americans received 26.3 billion spam calls, and the problem is getting worse. In fact, there was a 46 percent increase from the previous year.
FCC chairman Ajit Pai says Americans are "mad as hell," and comedian John Oliver points out that, "Hatred of [robocalls] might be the only thing that everyone in America agrees on now."
Let's break down some of the big questions about spam calls and explore what you can do about it.
Why am I getting spam calls?
Automated technology makes it easier than ever to blast calls to a large set of phone numbers. In fact, it may take only 15 minutes to set up a computerized auto-dialer system. The ease of using robocall technology has popularized it to the point where spam calls are expected to account for nearly half of all calls to U.S. cell phones this year.
What's the Difference Between Telemarketers and Robocalls?
Telemarketers working in cold-calling sales jobs have been universally loathed for a long time. However, according to Oxford University, telemarketers have a 99 percent chance of losing their job to digital automation. Today, less than 200,000 people in the United States are employed as telemarketers to make sales calls or solicit donations by phone.
On the other hand, robocalling is the growing dialing technology that makes it possible to automate large numbers of calls. Robocalls can include useful automated information messages such as weather-related school delays or appointment reminders. Robocalls can also include massive business campaigns such as insurance sales, political advertisements, or fundraising. Robocalls are also used for the seemingly endless scams that have defrauded people out of billions of dollars.
Sometimes, the robocalls will broadcast a pre-recorded message, and other times the robocall is only the dialing technology that connects you to a person. The trend is for robocalls to use AI-powered chatbots with voice recognition technology so it can seemingly hold a conversation with an unsuspecting caller.
Who Is Behind These Robocalls, and Are They Profitable?
The problem of spam phone calls is exasperated by a few key factors. First, today's phone technology allows international phone scammers to make low-cost calls from other countries, and their overseas locations can make it difficult for U.S. authorities to prosecute them.
For example, a multitude of federal agencies was needed to track down the perpetrators of the 2013 IRS phone scam. In addition to the 20 arrests within the United States, a network of call centers in Ahmedabad, India, were identified, and the DOJ sought extradition of the Indian perpetrators.
Even for U.S.-based spammers, the profits can be so high that it may pay to break the law. For example, North Carolina businessman Philip Roesel was fined $82 million after making more than 21 million robocalls. While that's a significant penalty, so was the scale of the operation.
The FCC determined the fine amount by using a base rate of $1,000 per violation for the 82,106 calls that were verified as being spoofed with false caller ID information. The fine is higher than the penalty that Roesel proposed of only ½ of one cent per violation. However, it's far lower than the statutory maximum of $11,052 per violation. A maximum penalty would have been $907 million.
Does the 'Do Not Call' List Actually Do Anything?
In 2003, the FTC started the national Do Not Call Registry, which is supposed to stop unwanted robocalls and telemarketers. Today, more than 235 million phone numbers are actively registered for the voluntary program to stop unwanted calls.
Yet, the Do Not Call Registry is severely limited in its scope. It doesn't block calls from:
Companies you've done business with
Businesses that have received permission to call you
Political calls
Informational calls
Debt collectors
Telephone surveys
Calls from charities
Plus, not all businesses adhere to the requirements of the Do Not Call Registry, and only some of the illegal robocallers are caught. On top of that, the Do Not Call Registry won't help stop illegitimate enterprises or scammers who aren't concerned with adhering to the laws.
As consumers have seen little impact from filing a complaint, complains decreased in 2018 to 5.8 million.
How Can I Block Telemarketers and Robocalls?
There are add-on services, apps, and lists that claim to help you stop robocalls. However, at Ooma, we prefer streamlined and integrated solutions. That's why every Ooma Premierphone service subscriber has call blocking tools included with their service.
Ooma Premier costs only $9.99 per month for contract-free phone service within the United States, Canada, Puerto Rico, and Mexico, following the one-time hardware purchase of the Ooma Telo device. Not only does Ooma Premier include crystal-clear HD audio, but users can also access a range of high-tech calling tools including smart home integration, full-service access via a free calling app, and much more.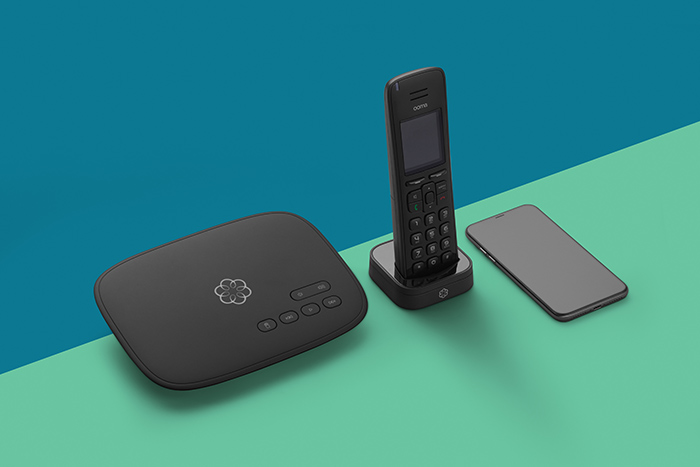 Ooma's call blocking tools can help you stop unwanted calls by letting you customize the degree of blocking you want to implement. Choose between the following options:
Block known spam callers: This proprietary list of spam callers is an aggregation of phone numbers that Ooma users have found to be invasive or annoying. Moderated by administrators, this list is responsive to the changing tactics of spammers, helping you stay a step ahead of unwanted callers.
Block suspected spam callers: This list has more than 800,000 numbers that have been identified as telemarketers, robocallers, and phone spammers.
Block anonymous callers: Because it's a common tactic for unwanted callers to block caller ID services, anonymous call blocking can stop callers who are unwilling to reveal their true identity.
Custom block list: Build your own list of individual callers that you don't want to hear from. This can include specific phone numbers, and it can include groupings. For example, you can block all numbers from a specific area code or those where the caller-ID includes words such as "Democrat" or "Republican."
Contacts-only calling: For the highest level of spam protection, users can choose to only allow the phone to ring when the incoming caller is on their contact list.
While many call blockers will warn you that the call may be spam while still bothering you with a ringing phone, Ooma can stop robocalls before your phone rings. You can even choose what a blocked caller experiences, including:
Send the caller directly to voicemail
Continuous ring for a time period
Play a message that your number has been disconnected
Play a message stating that the call has been blocked
What Should You Do When Telemarketers Call You?
The short answer is, don't answer the phone! This is especially important for the elderly and vulnerable populations who can be manipulated by strong-arm tactics and threats.
When in doubt about the legitimacy of a caller, look up the business' phone number yourself and dial back the verified number. That will clarify if the call was legit or if you narrowly avoided a scam.
Adrian Abramovich, the notorious "kingpin of robocalls" has made nearly 100 million calls in just three months, but he says, "The majority of those calls don't bother anyone." To be sure, the rest of us disagree.
The majority of Americans have been frustrated by unwanted phone calls. 72% of Americans registered for the National Do Not Call Registry, but the list doesn't always keep up with the ever-changing ways telemarketers are bypassing the restrictions to deliver their spam and robocalls to customers.
With robocalls and international dialing making it easy for lobbyists, marketers, salespeople and scammers to blanket-dial phone numbers, there is a growing assault happening via our telephones. It may seem like a dream to stop the calls from bots and spammers, but it has now become a reality.
Eric Stang, CEO of Ooma, says: "With our expanded call blocking options, we've given consumers even greater control over who reaches them at home, halting intruders before the first ring while safely routing allowed numbers through."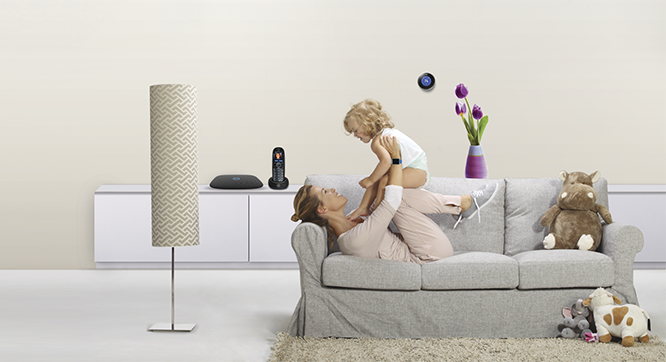 Ooma's smart home phone service has blocked over 36 million unwanted calls. That's 36 million times the phone hasn't rung and disturbed people while eating dinner, helping their kids with homework or watching a film.
Customers cite the call blocking services as one of their favorite Ooma phone features, second only to savings.
How Call Blocking Works
Ooma's robust calling blocking service includes a myriad of ways that help customers block and direct calls. More importantly, these features are continually being enhanced as new threats arise. The Expanded blacklist includes numbers from a third-party database of confirmed telemarketers, robocallers and phone spammers. These 800,000 numbers are known sources of spam. The Personal blacklist is a customizable list of numbers unique to you that blocks any number you add. The Community blacklist is a crowdsourced list of numbers built by the Ooma community. Because invasive callers are nimble, easily switching their numbers, the Community list can quickly respond to new spammers and protect everyone from these calls.
For each category, you can configure how incoming calls are treated. You can send calls to voicemail, play a disconnected message, have an infinite ring or issue a call-blocked message.
And because each household faces a different set of phone spam challenges, personal blacklists have a capacity of more than 1,000 numbers. This includes the ability to use wildcard characters to block a range of incoming phone numbers or an entire area code. In your personal blacklist, you can also block incoming calls by keyword. Perhaps you're targeted by a political party that you don't wish to hear from; adding keywords will prevent those calls from getting through.
Ooma Premier members can access their settings from the MyOoma page by navigating to Call Blocking under the Preferences tab. 
After your call blocking settings have been established, you'll be able to review a list of calls that have been blocked. You'll also be able to add or subtract numbers from your Personal blacklist.
Benefits with so many phone scams preying on the elderly, an effective call blocking service will protect your loved ones from becoming victims. Families with young children also benefit from strict enforcement of customizable call blocking features that also give customers more visibility into the calls being blocked in case adjustments need to be made. And for anyone who is seeking a greater sense of peacefulness and mindfulness in their days, preventing unwanted phone calls is a big step towards limiting distractions and creating a calm space.
Taking control of one's own phone line and preventing unwanted calls has become a matter of personal responsibility. As telemarketers advance their technology to make more calls to more people, so too must the public advance its technology to prevent the onslaught. 
Learn more about Ooma home phone service here.
Sources:
● ● ● https://en.wikipedia.org/wiki/National_Do_Not_Call_Registry