Ooma Telo Air
Ooma Telo is a smart home phone device that allows you to make free nationwide calls with wireless connectivity.
Ooma Telo Air features and benefits
With Ooma Telo Air, you can make your home phone go wireless while still getting great nationwide coverage for free. Here are some other great features and benefits:
PureVoice™ HD sound quality
Ooma Telo Air delivers superior voice quality for a consistently great calling experience. This technology uses advanced voice compression to ensure clear voice quality and fewer dropped calls.
Wireless and Bluetooth connectivity
Place your Telo Air anywhere in your home, connect to your local wifi or Bluetooth connection, and start making free nationwide calls with Ooma. No wires. No clutter.
Free calling on the Ooma Mobile App
Not only can you start making free calls at home, but you can use the Ooma Mobile App to take your home phone on the go. All you pay are applicable taxes and fees.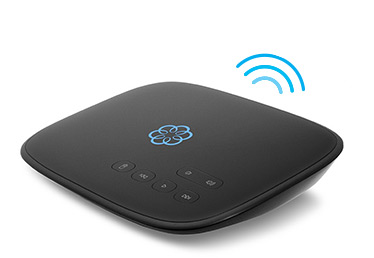 With Ooma Telo Air, setup is simple
Ooma Telo Air home integration options
Ooma + Amazon Echo
Use the Amazon Echo as a speakerphone with the Ooma Telo Air to make and receive calls hands-free. You can also sync contacts with the Alexa app for use when voice dialing, and check your voicemail with Alexa commands.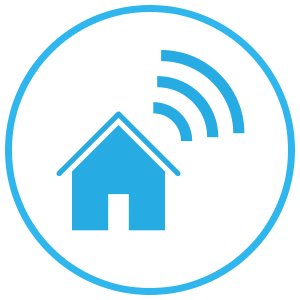 Ooma Telo Air + Ooma Home Security
Get affordable, reliable DIY home security that works with your Ooma Telo Air. Check the status of your home 24/7, call 911 remotely in the event of an emergency, and easily install wireless sensors and cameras with no contracts or long-term commitments.
Ooma + Nest (Premier service required)
Automatically forward home phone calls when you leave the house. Receive calls from home when Nest detects smoke or carbon monoxide and have the option to contact local emergency services.
Other services with Ooma Telo Air
Ooma Mobile App
Download the Ooma Mobile App and take your Ooma Service on the go. You can still make free U.S. calls on your smartphone using your Ooma phone number from anywhere in the world using wifi or your data connection. Compatible with iOS and Android mobile devices.
Premier Service
With Ooma Premier, you get the finest in home phone service. All of the features in Basic service are included, plus these amazing features: advanced call blocking, incoming and outgoing calls on the Ooma Mobile App, Instant Second Line, three-way conferencing, advanced voicemail features, Google Voice extensions, and much more.
Ooma World Plan
With the Ooma World Plan, you can get unlimited international calling to over 60 countries. Keep in touch with friends and family all over the world for next to nothing. You can also use the Ooma Mobile App for iOS and Android to call from anywhere.