The big Consumer Electronics Show starts its annual run in Las Vegas tomorrow and Ooma is marking the occasion by unveiling new ways for you to keep connected with your home.
Here's the scoop:
1. A Smarter Security Camera
What makes a security camera smart? How about the ability to recognize individual faces, not just that a person has entered the scene? Or to turn itself off automatically when you come home and want privacy, then automatically turn back on when you leave? Or sees in the dark?
The new Ooma home security cam lives up to its name by doing all of this and more.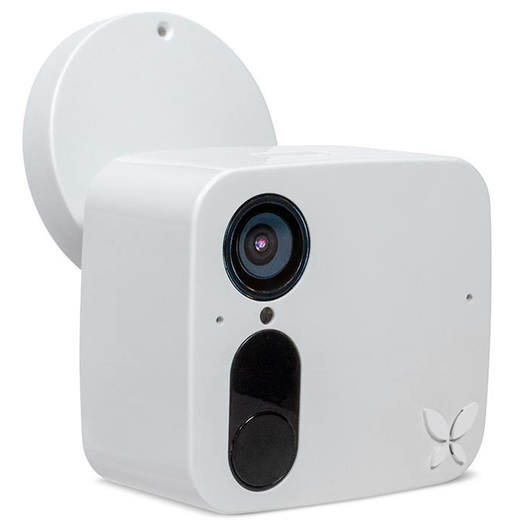 Coming in the first quarter for $149.99, Ooma Smart Cam has it all, including night vision, two-way audio, recording in full 1080p HD video and even includes a magnetic mount in the box.
2.  Wireless home phone for less than the cost of a landline
For anyone looking to get rid of overpriced landline phone service or add a home phone in a location where landlines aren't available, Ooma can now offer a wireless phone at a much lower cost.
The new Ooma Telo 4G, coming in the first quarter for $149.99, bundles together the Ooma Telo base station with the new Ooma Connect 4G adapter. The adapter provides a wireless internet connection through nationwide Sprint 4G LTE network, so there's no need for any other internet connection in the home. Service is just $14.99 a month for unlimited talk.
To keep the Ooma Telo 4G working even during power outages, Ooma is offering a lithium ion power bank for $34.99 that runs the system for up to 10 hours.
3. Always Connected Smart Security
The Ooma Connect 4G adapter, priced at $79.99, can also be used to connect your Ooma Smart Security system to Sprint's 4G LTE network. Adding the Ooma-certified lithium ion power bank will keep Ooma Smart Security up and running for up to 10 hours during a power failure.
The 4G Basic plan at $4.99 a month provides unlimited connectivity for security notifications, making it possible to set up Ooma Smart Security almost anywhere.
4. New Options for Ooma Smart Security
We're constantly looking for ways to give more options to users of Ooma Smart Security. At CES, we're got three upgrades:
Voice announcements through the Ooma HD3 Handset. Ooma Smart Security is the only consumer-installed security system to provide customized voice announcements when sensors are triggered. Today, these announcements come through the base station, such as "Front door is open" or "Motion detected in living room." Next month, voice announcements will also come through the Ooma HD3 Handset priced at $49.99. The HD3 can be placed on a bedside nightstand or carried to wherever voice announcements are most helpful.
Turning on Ooma Smart Security through Amazon Alexa and Google Home. The flip side of Ooma Home Security talking to you is you talking to Ooma. We've just expanded voice controls for Amazon Alexa and Google Home by adding an "arm" command for use when leaving home. Ooma already offers commands for disarming the system when returning home and for checking system status.
If you want to see for yourself and you're among the 180,000 people expected to attend CES – jamming every hotel, restaurant and taxi line in Las Vegas to the bursting point – then you're invited to stop by the Ooma booth at the Sands Expo Hall (# 41146) any time during show hours, from Tuesday, Jan. 8, through Friday. Jan. 11. See you there!
If you're skipping all the crowds and noise, join our Facebook Live tour of the Ooma booth at 11 am Pacific on Tuesday, Jan. 8 at www.facebook.com/oomainc. You'll be able to ask questions and post comments as we show off all our new products and features.