What is an on-premise phone system?
An on-premise phone system is installed and operated where your business is located. Because the hardware is housed onsite, the business itself is responsible for its maintenance, upkeep and expansion.
On-premise phone systems have been the traditional choice for businesses for many years. However, with the development of hosted or cloud-based phone systems, on-premise systems are no longer the only option.
So, how does an on-premise phone system work and how does it compare to a hosted system? Read on to find out!
How on-premise phone systems work
Since the defining factor of on-premise phone systems is the location of the hardware, how the system works can actually vary.
If we pare down all the bells and whistles, there are essentially three types of business telephony: analog, digital and VoIP (Voice over Internet Protocol).
Analog telephony, also known as POTS or Plain Old Telephone Service, has been around the longest. It works by converting audio into analog electrical signals that travel along copper telephone lines to the end user. This is the technology that traditional landline phones and fax machines use.
Digital telephony converts audio into digital signals, which can handle more data and maintain quality over long distances in a way that analog can't. The digital signals can be transmitted in different ways, such as through traditional telephone lines, through the internet or as radio waves. Digital telephony is what powers most cellular calls, with cell phones converting audio to digital signals and then sending them through the air as radio waves.
VoIP is a type of digital telephony that uses the internet for calls rather than telephone lines. This is the technology behind Ooma's top services, as well as popular desktop and mobile apps like What's App that make it possible for you to make and receive calls with just an internet connection.
An on-premise phone system can operate in any of the above ways, so long as the hardware associated with it is located on the business property.
What about an on-premise PBX?
The term on-premise PBX is often used interchangeably with "on-premise phone system."
PBX stands for Private Branch Exchange and refers to a business maintaining its own private network where internal employees can connect with each other, as well as external callers. This is done by giving employees extension lines that are connected to a shared external phone line.
Quick note: PBX can be used to refer to this kind of business phone system, as well as the equipment, hardware, software, etc. that makes that system possible. see PBX vs VoIP.
Regardless of whether you prefer the term phone system or PBX, know that on-premise solutions are not the only option out there these days. Enter: hosted phone systems.
Hosted vs. on-premise
The direct alternative to a premise-based phone system is a hosted phone system.
A hosted phone system is one that is managed and maintained off-site by a third-party service provider, known as the host. The provider delivers telecommunication services for a monthly fee—no bulky on-site hardware required—through cloud computing and VoIP technology. (This is why hosted solutions are also referred to as cloud phone systems and hosted VoIP systems.)
So, how do they do this? The cloud refers to a network of global servers that's accessed over the internet. Rather than having premise-based hardware run the phone system, the PBX operates in the cloud and is accessed by the business through the internet.
Additionally, hosted phone systems use VoIP technology so that phone calls are made through the internet rather than copper landlines. The end result is a PBX system that requires minimal investment upfront. All you really need are an internet connection and various VoIP-enabling devices and phones; most everything else is handled by your hosted services vendor, including ongoing maintenance and software upgrades to the system.
Pros and cons of an on-premise phone system
Now that you know what an on-premise phone system is and how it differs from a hosted phone system, let's get into some of the pros and cons of an on-premise solution.
The pros are:
●Complete control. All decisions regarding the installation, customization, management, maintenance and security of your on-premise business phone system are in your hands.
●Doesn't require high-speed internet service. Unlike hosted solutions, on-premise phone systems don't rely on the internet to work, making them a solid option for those who don't have access to have a strong internet connection.
●Potential for lower costs in the long term. Assuming no additional investments are needed down the line, an on-premise system's high upfront expense can be more cost-effective over time in comparison to a hosted system's recurring monthly fees.
The cons include:
●Higher upfront cost. The costs of purchasing and installing your own office phone system on-premise can be steep. Plus, there's the risk of technological advancements rendering your system obsolete over time, making your initial investment worthless.
●Maintenance costs. Being responsible for your own on-premise phone system comes with the costs and headaches of maintaining that system in the future, either in the form of in-house IT professionals or an outsourced IT support provider.
●Lack of flexibility & mobility. On-premise systems limit a company's ability to move since they're tied to that particular location. They also restrict remote working options since employees would need to use specific on-premise work phones. Even just adding a new phone line or reconfiguring lines for when your employees move around within the same office building can be a pain.
●Less advanced features. With most traditional phone systems relying on copper landlines for connectivity, these on-premise systems are typically unable to support the advanced communication options like video calls, text messaging and instant messaging that feature-rich hosted systems offer.
Ultimately, whether an on-premise phone system or a hosted phone system is right for you will depend on your business's unique situation. Now that you know what an on-premise phone system is, though, you're one step closer to making the right decision for your business.
If you're interested in learning more about hosted solutions, check out our Complete Guide to Hosted Phone Systems. You can also give us a call at (877) 345-8847 with any questions about Ooma's offerings and for a free consultation.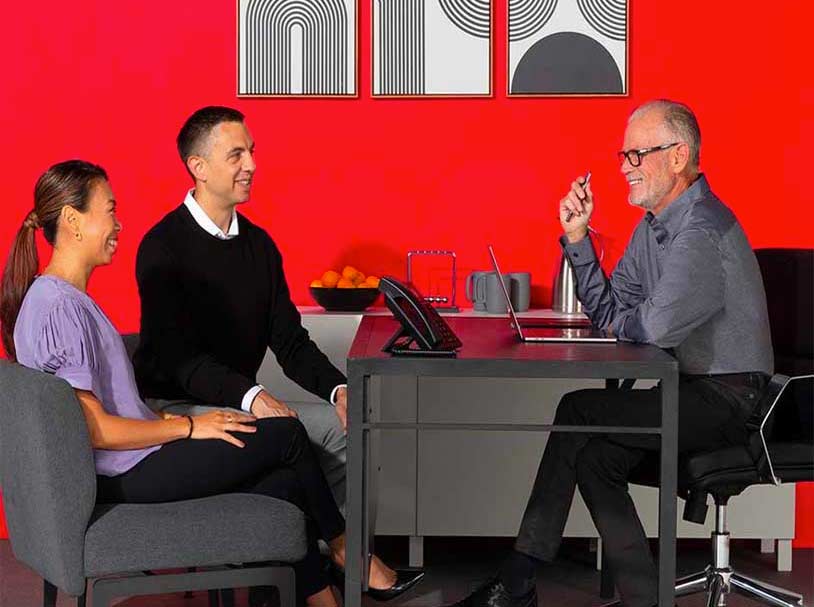 Learn more about how Ooma Office can help your business.
Thank you!
An Ooma Office Sales Representative will be in touch shortly.
866-573-0707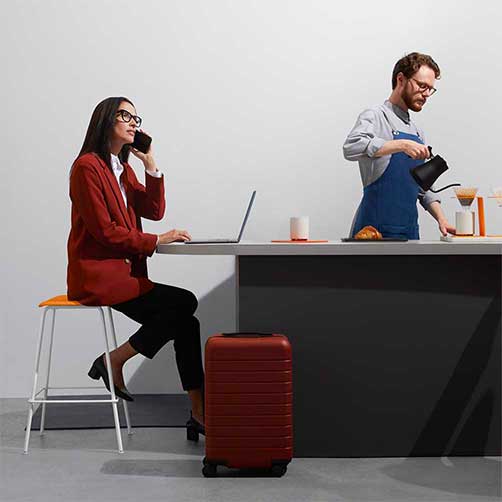 Learn more about how Ooma Office can help your business.
Just call 877-621-0515 or click this to CHAT. Or, fill out this form and someone will reach out to you shortly.