Why is cloud telephony important?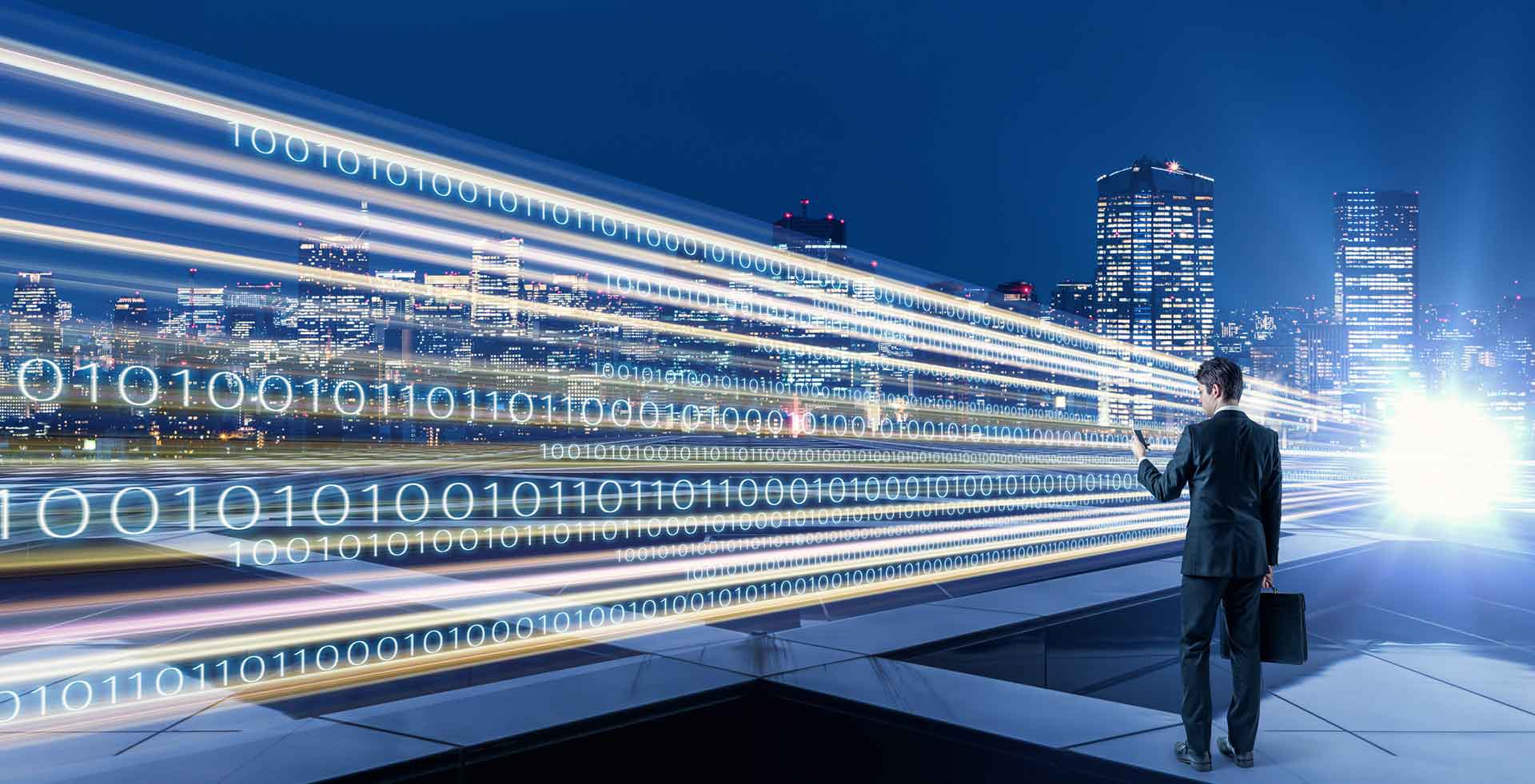 Cloud technology has dramatically transformed the way we do business, and telephony is no exception.
Cloud telephony services make it possible for us to communicate easily with people all over the world through the internet. It provides superior efficiency, scalability and mobility for countless organizations—and can do the same for yours.
In this post, we'll cover all the reasons why cloud-based telephony is so important in today's business world. But first, let's start with what cloud telephony is and how it works.
What is cloud telephony?
Cloud telephony is an advanced form of telephone service that runs on a cloud computing model and uses Voice over Internet Protocol (VoIP) technology. It is also referred to as a hosted phone system, hosted PBX system or hosted VoIP system.
Cloud computing refers to on-demand access to computing services through the internet. As opposed to purchasing, installing and managing all of your computing resources onsite, you pay a monthly subscription fee to a service provider who delivers specific computing services over the internet.
An example you're probably familiar with is cloud storage, in which you pay a provider like Google to give you storage that you can access online. Rather than having all of your files on physical hard drives, you store them in the cloud—a global network of remote servers that's accessible over the internet. The advantage here is that you get to save money and space, while also enjoying the convenience of accessing your files on any device with internet access.
Cloud telephony solutions follow a similar model by having the phone system based in the cloud. This eliminates the need for bulky onsite equipment and hardware. Instead, you pay a cloud telephony provider a monthly fee for access to the virtual phone system that is fully managed, maintained and upgraded by your provider. Desk phones can plug into any Ethernet jack to get connected.
A key technology used in cloud communications is Voice over Internet Protocol (VoIP). VoIP makes it possible for phone service—i.e. voice calls—to be delivered over the internet rather than traditional copper twisted pair wires. Let's take a closer look at how it all works.
How cloud telephony works
Cloud-based telephony starts with your provider who, for a monthly fee, is responsible for the setup, management and maintenance of your phone system. All of this occurs offsite, with things like PBX (Private Branch Exchange) hardware and software existing in the cloud.
On your business's end, the main requirements are a stable internet connection and VoIP equipment, which may include:
● VoIP-enabled devices (such as desk phones, mobile phones and computers)● Ethernet cable● VoIP router● Analog Telephone Adapter (ATA)● VoIP gateway● Uninterruptible Power Supply (UPS)
Once everything is set up, cloud calling is extremely easy. So long as you have a VoIP-enabled device and are connected to the internet, you can connect through your cloud-based phone system and make your business calls. Here's how it will typically go:
1. Dial a phone number to make a call from your
IP phone
or internet-connected device. 2. Your device converts the audio input into digital data packets.3. Those digital packets are sent through the internet to your cloud
phone system that's hosted by your service provider
.4. Your phone system routes the call through the internet to its intended destination.5. The digital packets are converted to the destination format in order for your recipient to hear the audio.6. The call is delivered.
Notice how no old-school copper phone lines (POTS lines) are involved. By breaking away from the traditional telecommunications infrastructure of the Public Switched Telephone Network (PSTN), cloud-based phone system users enjoy greater mobility and flexibility. In fact, VoIP'suse of the internet brought about several important developments in business communications. Keep reading to learn more.
The importance of cloud telephony
The introduction of cloud communications was a game-changer for both small and large businesses. Here are just some of the many benefits of cloud telephony:
Cost savings
Traditional on-premise phone systems often require a high upfront investment—something that many small businesses can't afford. Cloud telephony solutions help level the playing field with more affordable monthly subscription models.
With fewer costs associated with hardware installation, system setup, management and maintenance, cloud-based phone systems offer significant cost savings for businesses.
Boosting productivity
In addition to phone calls, cloud telephony offers advanced communication features that can positively impact business productivity and performance, such as virtual receptionists, call routing, text messaging, videoconferencing and more.
Streamlined management
Since so many different communication services are available through cloud telephony, many providers offer unified communications as a service (UCaaS) solutions. This means that the management of your business's communication solutions is streamlined, with one provider doing it all as opposed to having a different vendor for each service.
Greater flexibility
Cloud telephony has become a must-have for the modern workforce. Whereas traditional telephony had employees stuck to their desk phones and businesses tied to their onsite hardware, cloud telephony solutions make on-the-go and remote work possible.
So long as they have an internet connection and a VoIP-enabled device like a smartphone or laptop, your team members can access the business phone system and stay connected in all kinds of places. Plus, without expensive hardware keeping your company tied to a location, you can easily move your office space as needed.
Efficient scalability
In contrast to traditional phone systems, cloud telephony's on-demand, pay-as-you-grow model makes scaling your business phone system up or down significantly more efficient. No need to wait around for a technician to rewire your office. Simply contact your provider to request the changes and only pay for what your business needs.
Take advantage of cloud telephony with Ooma's business phone solutions
Now that you understand the importance of cloud telephony, you can start figuring out your ideal solution. Our Complete Guide to Choosing the Best Cloud Phone System walks you through the process of choosing the right cloud-based system for your business.
Interested in a free consultation instead? Give us a call at (877) 345-8847 to get in touch with an Ooma expert who will answer any questions you have.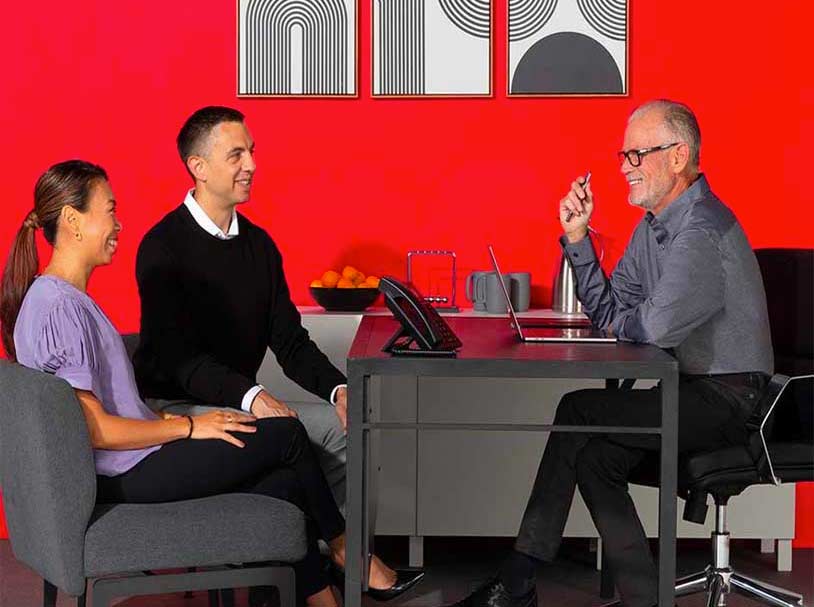 Learn more about how Ooma Office can help your business.
Thank you!
An Ooma Office Sales Representative will be in touch shortly.
866-573-0707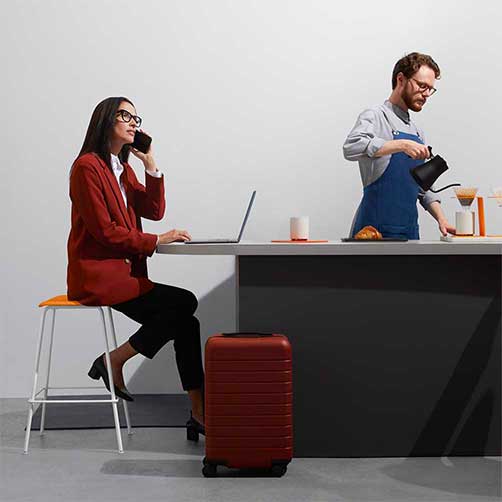 Learn more about how Ooma Office can help your business.
Just call 877-621-0515 or click this to CHAT. Or, fill out this form and someone will reach out to you shortly.