What is a VoIP cell phone?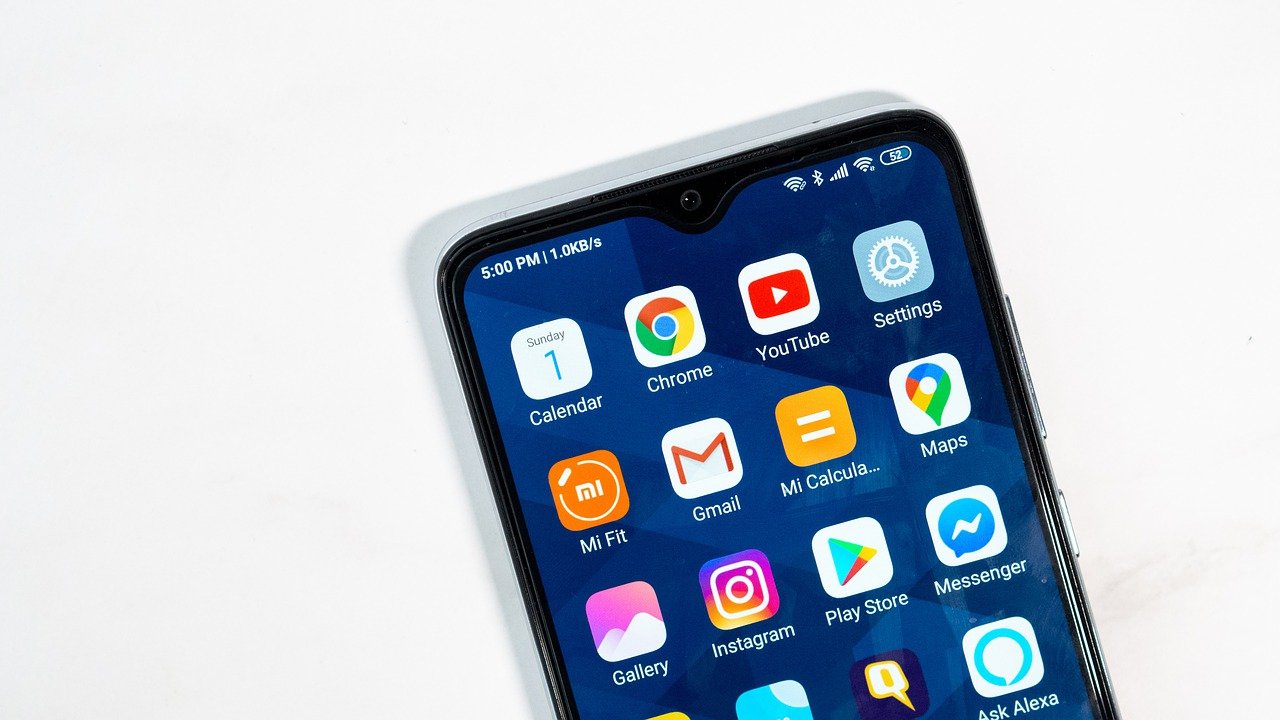 People are growing more connected every day, and we owe much of this trend to cell phones. Although desktop computers have more capacity and horsepower, smartphones can do much of the same activity at this point. Cell phones are small but mighty, enabling people to compose emails, make online purchases, call their friends, and even close sales deals on the go. The vast majority of Americans (85%) own a smartphone, a stat that's 50% higher than it was 10 years ago. And with so many businesses considering a hybrid or fully remote workforce, it makes sense for mobile phone usage to continue to rise.
At the same time, smartphone plans can become prohibitively expensive for individuals and businesses alike. This is particularly true when frequently placing international calls, racking up roaming charges, or hitting up against call minute or text messaging limits. The good news is that newer technology, like Voice over Internet Protocol (VoIP), can help. Because VoIP uses the internet to place calls, people can feel more comfortable taking their business wherever they go while spending less on phone bills. Below, we'll define mobile VoIP, explain how it works, and outline the benefits of adding a VoIP plan to your cell phones一for both individual or business purposes.
What is mobile VoIP?
Before we define mobile VoIP, it's important to understand what VoIP is. VoIP is the process of converting audio into digital signals and sending them over the internet. VoIP for cell phones, otherwise known as mobile VoIP or mVoIP, utilizes a cell phone's network (3G, 4G, 5G, LTE) to leverage VoIP technology. VoIP phones can communicate over short ranges, using a LAN network (similar to a walkie-talkie), or over wider ranges using 3G, 4G, or 5G or Wi-Fi.
Because mobile VoIP only needs a network or internet connection to function, it often cuts down the cost of a typical cell phone data plan while maintaining the same一if not more一features. And since so many people are working remotely or from home these days, VoIP cell phones have exploded in popularity. As a result, the mobile VoIP market is growing at a Compound Annual Growth Rate of 21.5% and is expected to reach $183.7 billion by 2027.
How does mobile VoIP work?
Mobile VoIP works by splitting up your audio into multiple data packets that are compressed and transmitted to their destination over the internet. On the receiving end, packets are decompressed and transformed back into a voice file. But to VoIP end-users, it seems like they are placing a normal cell phone call. VoIP transmission is often faster because data moves through these various data packets in the most efficient way possible.
Can I use VoIP on my cell phone?
Yes, most VoIP providers allow you to use your current smartphone and add on a VoIP service plan. There are several low-cost options to choose from, and the setup is simple—most require you to download and activate an app on your smartphone. Others will combine SIM cards and an app and allow you to speak via a handset. When you're out and about, VoIP will work using your phone's network and connect to Wi-Fi when you are near a source. Wi-Fi hotspots can save you even more money since you eliminate the need for data.
What are the benefits of VoIP cell phones?
Let's take a deeper look at how VoIP cell phones can improve the user experience, whether used in a home or work setting.
For individuals
Lower monthly phone bill – People don't have to worry about many components of a typical phone bill, such as incoming call or roaming charges; text messaging limits; or anytime, weekend, or rollover minutesCheaper global calls – By connecting to Wi-Fi, VoIP calls to international numbers come at a far lower cost.Work-from-home setup – With mobile VoIP, you can forward any work-related calls to your personal cell phone using VoIP features like call blocking and HD voice technology.
For businesses
Be on call from anywhere – Mobile VoIP is particularly useful for employees on the road, like consultants or sales teams, because they can answer calls to their office extension from their mobile phone.Enhanced features – Traditional VoIP features apply to mobile VoIP as well, meaning that your employees' cell phones can support group chat, video chat, 4-way calls, hold music, or voicemail to email.Cost-effective – When employees use the internet to place calls, most companies slash their phone bills by up to 50%.Increases adoption – People already know how to use cell phones一they use them every day. Adding VoIP plans to cell phones allows employees to use a device they are familiar with, reducing frustration and increasing adoption.Enhanced security – Business calls often include sensitive or even confidential topics. Some VoIP providers offer encryption to ensure your calls are safe and protected. Read more about our small business phone systems here.
Get started with cell phone VoIP
VoIP plans have the power to reduce your cell phone bill and give you peace of mind. If you're an employer, you won't have to worry about employees who are away from their desks sounding garbled or simply not picking up the phone for an important customer. On the other hand, suppose you're just starting your own company. In that case, you won't have to use part of your budget on expensive desk phones, and you'll feel more secure knowing you'll maintain a consistent presence for your first customers一even when you're away looking for new equipment or stepping out for lunch.
There's one provider that meets your needs and more: Ooma Office. Ooma Office is a mobile VoIP app that supports both iOS and Android devices. Customers can use Ooma Office at work, home or anywhere, instantly boosting call quality and lowering your cell phone bill. Ooma Office starts at just $19.95 per month and doesn't require any hardware or contracts. Click here to learn more about Ooma's Telo calling app and get started on your mobile VoIP journey.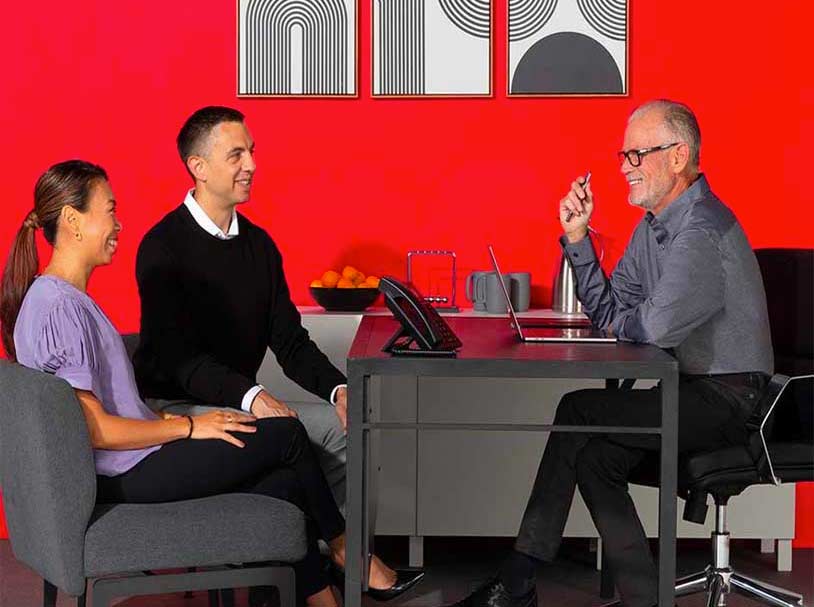 Learn more about how Ooma Office can help your business.
Thank you!
An Ooma Office Sales Representative will be in touch shortly.
866-573-0707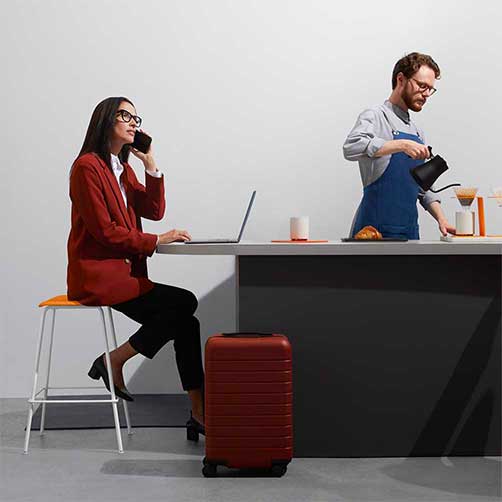 Learn more about how Ooma Office can help your business.
Just call 877-621-0515 or click this to CHAT. Or, fill out this form and someone will reach out to you shortly.