Why VoIP is better for your business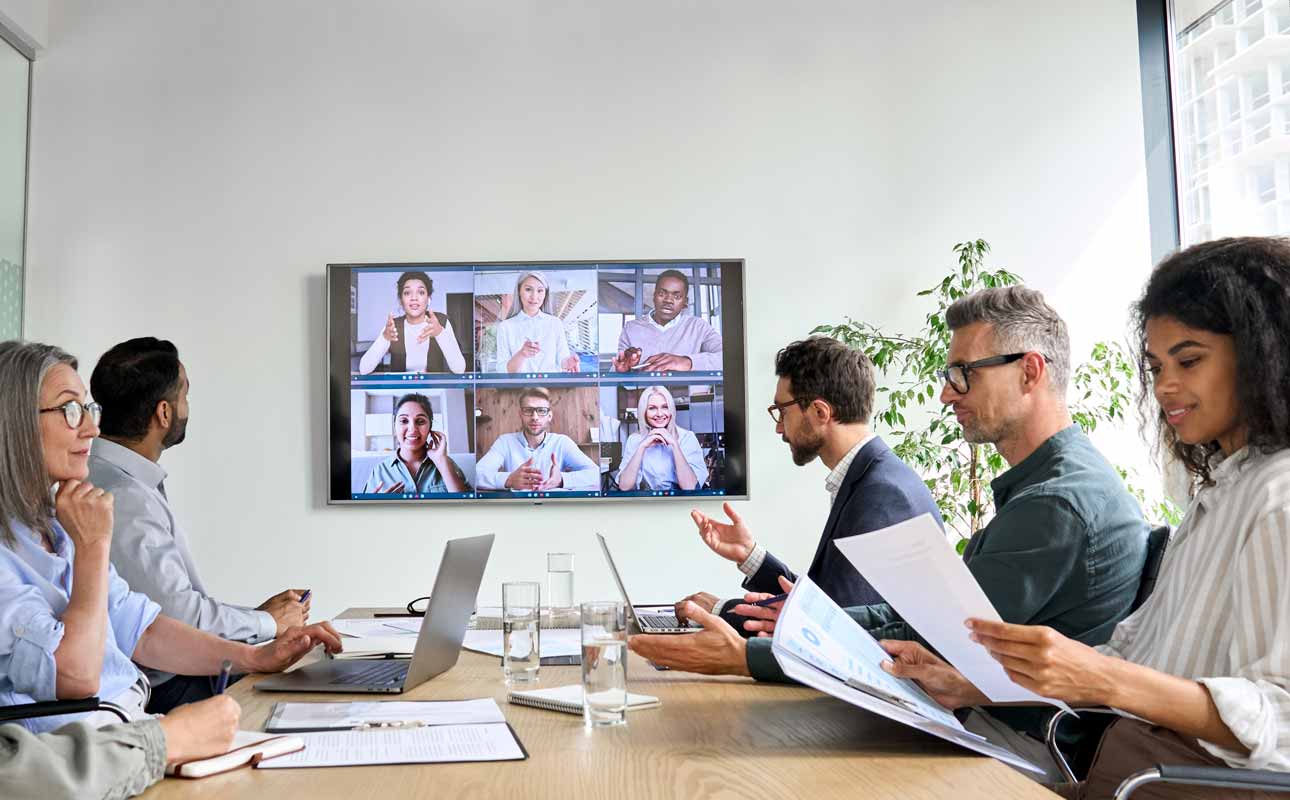 From international corporations to your local dentist's office, businesses all over the country are adopting VoIP phone systems.
There are many reasons for this. But the bottom line is that VoIP is just better for your business. VoIP phone systems offer businesses more flexibility, huge cost savings and a range of advanced features.
VoIP phone systems are a major upgrade on traditional business phone systems. It's like comparing color TV to black and white. By making the switch, your business will instantly unlock the ability to communicate more fluidly. That's true for both internal and external communications.
If you're thinking about upgrading your business phone system to a VoIP solution, turning these benefits into a reality is a top priority. But what exactly are these benefits, and more importantly, what do they mean for your business? We'll answer those questions, but first, let's define exactly what VoIP is.
What is VoIP?
VoIP (Voice over Internet Protocol), enables people to talk to each other over the internet instead of through old copper-wire landline systems. These copper-wire systems are becoming relics, and many businesses are transitioning away from these systems towards modern VoIP phone systems.
When you use a VoIP phone, you're not tied to a specific location. You can make and receive business calls from your computer, tablet or smartphone. You can purchase special VoIP phones but this isn't necessary. Instead, you can use an adaptor to upgrade your existing business phones.
VoIP systems are easy to set up. The responsibility for maintaining the service falls on the service provider, not on you. There's no need to install and maintain physical infrastructure the same way you would for an on-premise Private Branch Exchange (PBX) system. All you need to get started is a fast, stable internet connection. If you're making the switch to a VoIP system, you can even keep your own number.
Learn more about VoIP callers
What benefits does VoIP have for businesses?
There are many reasons why VoIP is better than a traditional phone system. We'll summarize some of the most important here. As you evaluate different VoIP providers, make sure that the system you choose enables your business to realize these benefits.
Here are the top five reasons businesses use VoIP phone systems:
Cost savings
Mobility
Better call quality
Advanced features
Ease of use
Let's take a closer look at each of these key benefits.
1. Cost savings of using a VoIP phone system
One of the primary reasons many businesses use VoIP is the cost savings VoIP systems typically offer. But what is the cost of VoIP calls?
Traditional business phone service tends to cost around $40 to $50 per user per month. Compare that to VoIP systems, at around $20 per user per month. It's no exaggeration to say that businesses that switch to VoIP save thousands of dollars each year. And you're not just saving money, you're experiencing a higher quality of service.
The cost to set up a new VoIP system is minimal compared to the cost of installing a PBX system. These older systems have to be hardwired into your office. Contrast that to a VoIP system, which you can use without any hardware at all. Many VoIP providers offer desktop apps that turn your computer into a phone. Businesses can also add Wi-FiⓇ-enabled VoIP phones for areas that aren't close to an Ethernet outlet.
2. The mobility of VoIP phone systems
Another benefit of VoIP phone systems is the high level of flexibility they afford businesses. Employees don't have to be in the office to access their phones. They can access it from anywhere. That makes VoIP phone systems the perfect fit for remote workers, as well as employees who frequently travel or work outside of the office.
The flexibility of VoIP systems goes far beyond this. VoIP systems are easy to scale up or down according to business needs. Businesses can choose their own phone numbers, select their own equipment and easily add new team members.
3. The superior VoIP call quality
Compared to analog phone lines, VoIP phone systems reliably deliver much higher call quality. As long as your office has a fast, stable internet connection, you can expect superior quality. There's a lot of technology that makes this possible, including voice compression, adaptive redundancy and more.
Together, these technologies ensure that the static, disruptions and dropped calls that businesses sometimes experience with traditional phone systems will be a thing of the past. You'll be free to communicate smoothly with your customers and your team.
4. Advanced range of features
Many leading VoIP phone solutions come with a huge range of features. However, it's important to keep in mind that not all VoIP phone systems are created equal. You must decide which features are most important to you.
Access to powerful features enables businesses to operate more smoothly. You'll be able to deliver better customer experiences while saving precious time every day. Popular VoIP phone system features include:
Virtual Receptionist
Call management features including Ring Groups, Call Forwarding and Voicemail
Call Logs, Recordings and analytics
Mobile and desktop apps
5. Ease of use of VoIP systems
Many business users find VoIP-based phone systems easier to use than analog equivalents. Many VoIP systems are cloud-based, digital-first solutions and have intuitive interfaces that are easy for new users to learn.
It's easy to install a VoIP system, too. Many providers offer out-of-the-box solutions that anyone can set up. In fact, it's possible to get a new VoIP phone system up and running in 15 minutes or less.
It's worth noting that not all VoIP systems work the same way. Some are easy for anyone to use, whereas others are much more complex. Make sure you review customer satisfaction scores and user feedback before committing to a new system.
Make the switch to VoIP today
When you upgrade to a VoIP system you're fundamentally changing the way your business communicates. It's an exciting time. You'll develop better relationships with your customers and your employees will be able to work more effectively.
There are a lot of VoIP phone systems out there. It's true that there's a lot to think about when it comes to choosing the right partner for your business. Want to learn more about selecting the right VoIP phone system? Check out this guide: How to Choose a Business Phone System in a Snap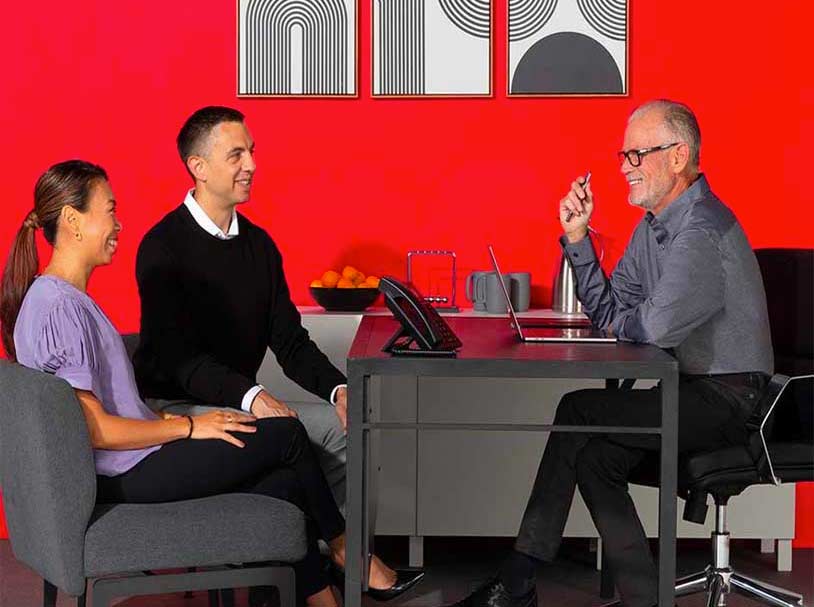 Learn more about how Ooma Office can help your business.
Thank you!
An Ooma Office Sales Representative will be in touch shortly.
866-573-0707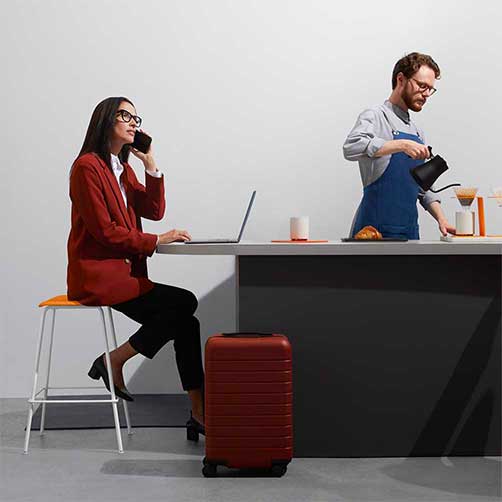 Learn more about how Ooma Office can help your business.
Just call 877-621-0515 or click this to CHAT. Or, fill out this form and someone will reach out to you shortly.