What are VoIP desk phones?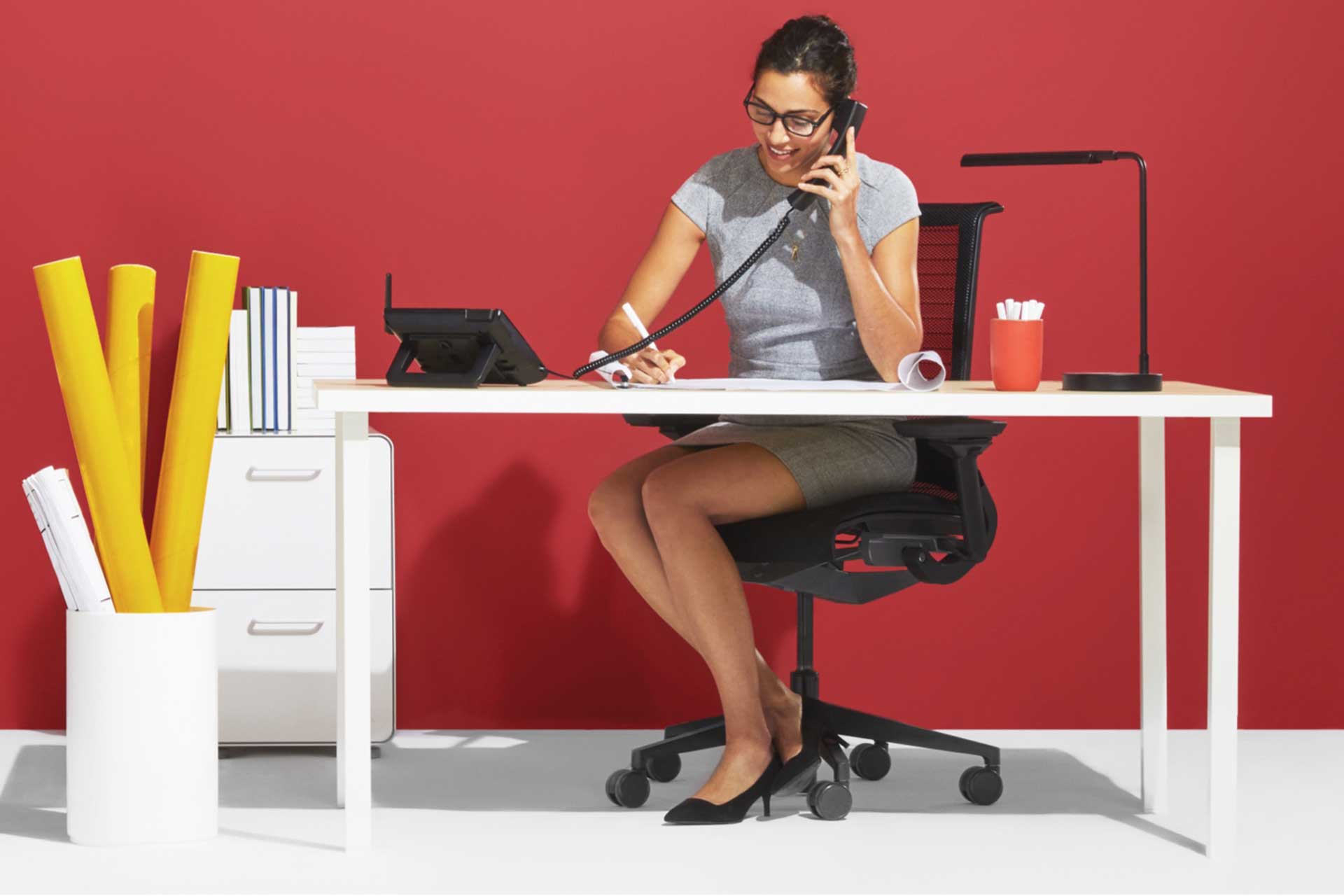 As more and more of our work has relied on the internet, VoIP desk phones have become more prevalent. So much so that the Unified Communications market (which encompasses virtual phone systems, audio and video conferencing and team chat) is expected to reach a Compound Annual Growth Rate of 16.8% from 2019 to 2025. And as enterprises begin welcoming employees back to work or outfitting home offices with remote work equipment, VoIP desk phones are likely to continue rising in popularity.
But what exactly is a VoIP desk phone, and why would you use it? Below, we explain what VoIP desk phones are, what advantages they confer and how to choose the proper phone for your use cases. Read on to learn more about some of the best VoIP desk phones on the market.
What is a VoIP desk phone?
A VoIP desk phone is a device used to place and receive calls over the internet. Although VoIP desk phones and regular desk phones often look the same, a VoIP desk phone differs from a standard desk phone in the way it transmits signals to the receiver. Rather than connecting to copper wires and communicating through the traditional public switched telephone network, VoIP desk phones convert voice waves into digital signals and send them over the internet. VoIP desk phones are often considered "hard phones" because they have a receiver handle, screen, and dial pad like a typical desk phone.
Why would you use a VoIP desk phone?
There are several reasons you might want to purchase a VoIP desk phone. The first is that you recently switched to a VoIP system. With your new phone plan, you'll need to convert any phones in use to the new VoIP plan anyway, so at this point, many people opt to replace outdated desk phones with VoIP-enabled phones. If you haven't taken the leap into VoIP territory yet, take a moment to evaluate your current desk phones. How good is their audio quality? Do they have features like call analytics, virtual receptionists or instant messaging? If your old phones just aren't cutting it, it might be time to make the switch to VoIP desk phones. Since VoIP phones have a similar look and feel to standard physical phones, employees can adopt them quickly and utilize their new features to be more productive.
How to choose the right desk phone
Picking the right home or office desk phone can be tricky. Here are some questions to help you select a new VoIP desk phone:
What are your top needs? Are you looking for a specific number of lines? A particular type of LCD screen? HD audio quality? Make a list to narrow down the possibilities.What are some things that would make work easier for you and your colleagues? Perhaps ports for headsets? Or having the option to connect through the Ethernet or directly to Wi-Fi? Maybe it's programmable keys? Keep these in mind as you browse.What features are you looking for? A cordless, push-to-talk, or Bluetooth-enabled VoIP phone might be best if you like to pace as you talk. If you're buying a VoIP phone for a conference room, you may need an excellent speakerphone. Besides the phone itself, look into your VoIP provider. Do they offer do not disturb, call routing, recording, forwarding or call notifications? What is your budget? You want to get as much bang for your buck as possible, right? So when you're examining various VoIP desk phones, compare the features you're getting and the needs you're fulfilling against the price to make the optimal decision.
What VoIP desk phones are on the market?
It's challenging to pin down the VoIP desk phone that will work best for you. Luckily, one vendor offers a variety of VoIP desk phones that are bound to suit your needs: Ooma. Ooma is an affordable VoIP service provider for both business and home users. Ooma's plans and phones offer advanced features and support many different use cases. Let's take a look at some of their VoIP desk phone options below:
Grandstream Ooma 2615W
Ooma recently came out with a new, cutting-edge phone with integrated Wi-Fi, Bluetooth and 40 programmable buttons. The Ooma 2615W manufactured by Grandstream has 10 lines, HD audio and a large 4.3-inch color LCD screen to help your employees stay on track. This phone also has an Electronic Hook Switch (EHS) to support DECT and Bluetooth headsets. For setup, you can plug into an Ethernet cable or simply connect to Wi-Fi.
Features:
Supports 10 linesFull-duplex speakerphone with HD audio to maximize audio quality and clarity40 programmable keysEHS for Bluetooth and DECT headsetsDual-band Wi-Fi10/100/1000 Ethernet with pass-through port
Grandstream GXP2170
Enterprise users looking for an IP phone that can support high call volumes and has extensive functionality should look at the GXP2170. The GXP2170 comes with a fairly large color-display LCD screen, 6 SIP accounts and 12 line keys. In addition, this phone has 48 digital speed dial and BLF keys and can link to four GXP2200 EXT modules to add 160 more. In terms of setup, the GXP2170 has integrated PoE and dual Gigabit ports which enable the fastest connection speeds. This phone also can connect to the Grandstream UCM series IP PBX appliance to access 1-touch call recording, zero-configuration provisioning and other advanced features.
Features:
5-way conferencingSupports up to 4 cascaded GXP2200EXT Modules48 customizable BLF and fast dial keys5 programmable context-sensitive soft keys12 dual-color line keys with 6 SIP accountsDual-switched auto-sensing 10/100/1000mbps network portsBluetooth for syncing headsets with contact books, calendars and call transferringFull-duplex speakerphonePoE-enabled to power the device and give it a network connection EHS-compatibleAutomated provisioningUSB portsTLS and SRTP security encryption
Grandstream GXP2160
The Grandstream GXP2160 is ideal for small business owners and even enterprise customers because of its versatility. With 5-way conferencing, 6 lines, 6 dual-colored line keys and 5 programmable soft keys, you and your employees can manage complex routing efficiently. Like most Grandstream devices, the GXP2160 has HD audio; ports for EHS, USD and Bluetooth; and 24 BLF keys. It also has automated provisioning for easy setup and built-in encryption to protect your calls.
Features:
5-way conferencing24 dual-colored and programmable BLF and speed-dial keys6 lines, with up to 6 SIP accountsDual-switched auto-sensing 10/100/1000mbps network portsBluetooth for syncing headsets with contact books, calendars and call transferringHD audioFull-duplex speakerphone PoE-enabledEHS-compatible Automated provisioningUSB portsTLS and SRTP security encryption
Grandstream GPX2140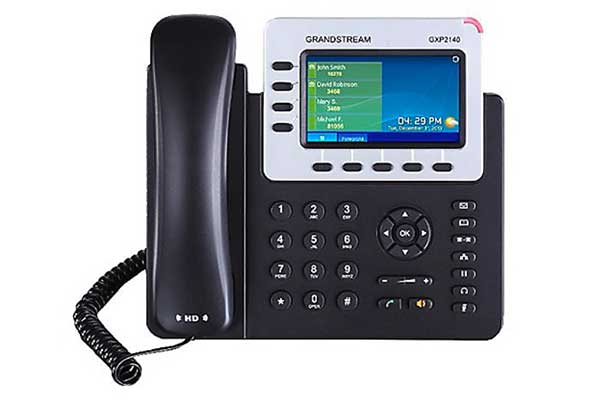 The GXP2140 is a Linux-based device meant for enterprise use. It comes with 5 programmable soft keys and 4 lines that can support 5-way conferencing. This phone can also support up to 4 GXP2200EXT modules to add an extra 160 lines. The GXP2140's over 4-inch LCD screen offers its users an easy-to-read display, customized for various languages and pre-configured with currency exchange and weather apps. The GXP2140 has USB, EHS and Bluetooth capabilities and its HD audio provides excellent sound quality.
Features:
5-way conferencingPoE-enabledAutomated provisioningEHS-compatibleTLS and SRTP security encryption Dual-switched auto-sensing 10/100/1000mbps network portsSupports the GXP2200 EXT Module to add 160 speed dial/BLF contactsBluetooth for syncing headsets with contact books, calendars and call transferringUSB ports
Of course, hard phones may not be for everyone. Remote or traveling employees may prefer to leverage their mobile phones equipped with a VoIP app, like the #1 rated Ooma Office app. The good news is that no matter what VoIP technology you're looking for, you can count on Ooma as a low-cost, high-value option. Learn more about Ooma's hard and soft desk phones by reaching out to the Ooma team today.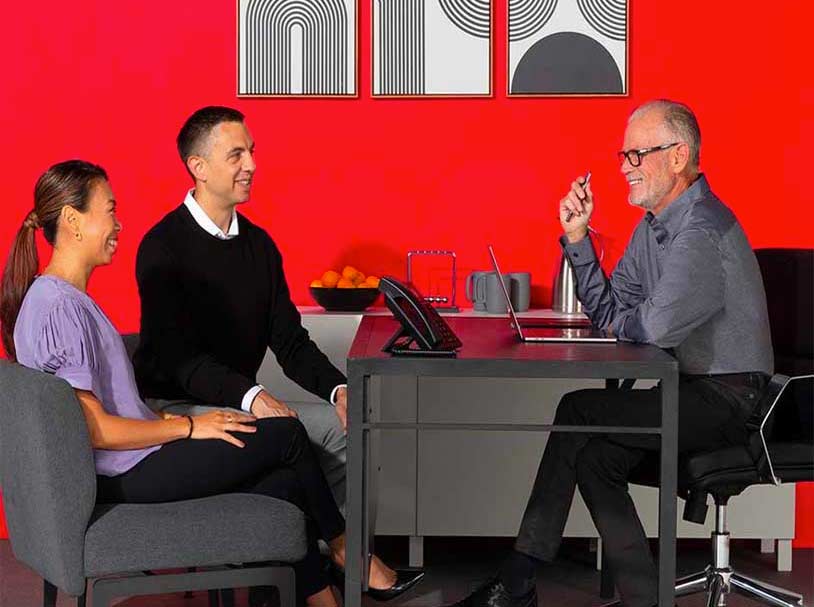 Learn more about how Ooma Office can help your business.
Thank you!
An Ooma Office Sales Representative will be in touch shortly.
866-573-0707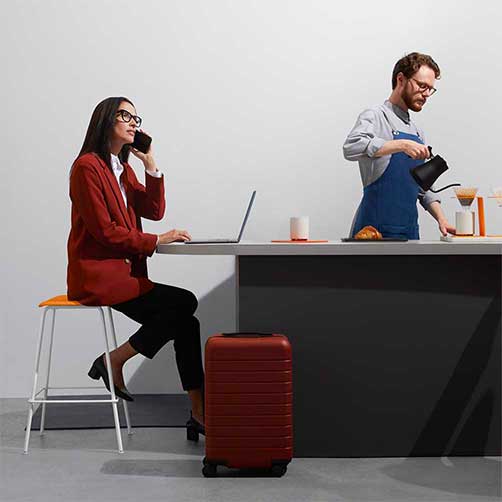 Learn more about how Ooma Office can help your business.
Just call 877-621-0515 or click this to CHAT. Or, fill out this form and someone will reach out to you shortly.