What is a virtual phone system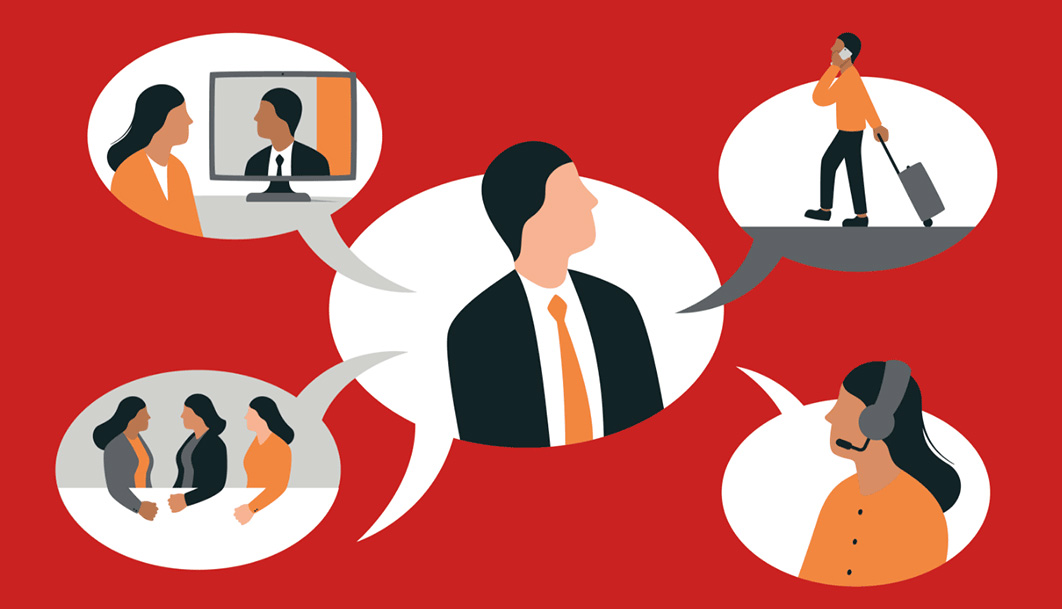 The internet has empowered companies to connect with customers in ways previously unimaginable. This connectivity has advanced to include the ability to make and receive calls through virtual phone systems. Online phone systems harness the flexibility of the internet to unlock new technologies, making it possible for businesses to communicate through a range of different devices. This post will cover the basics of what a virtual phone system is and how it works. We'll then compare virtual systems with physical phone systems.
What is a virtual phone system?
A virtual phone system is one that uses VoIP technology to transfer call data. A virtual system can connect with IP phones, cell phones, tablets, and desktop or laptop computers to facilitate calls.
The way an online phone system works is actually quite simple. Rather than sending voice data through physical phone lines or a cell tower, online phone systems send those same signals through the internet. Voice data is broken into tiny packets and transmitted online in real-time. This type of connection is called Voice Over Internet Protocol (VoIP). VoIP technology is secure, and as long as your internet connection is strong, it delivers clear voice quality.

What's the difference between a PBX and a virtual phone system?
Being familiar with a bit of phone system terminology will help you make a more informed decision on which type of business phone system best fits your situation. Legacy PBX (private branch exchange) is a landline-based phone setup that's been commonplace for many years. This system relies on physical phone lines that connect you to your caller. When you place a call, you're connected through an exchange network.
Next-gen PBX (often called IP PBX) uses digital networking protocols (IP) for internal calls. Some systems also convert the digital signals on-site and then transfer them using phone lines connected directly to the traditional phone network.
VoIP transfers calls over the internet — the phone system sends digital data to the VoIP provider. The data center then translates digital signals to analog and sends them to the traditional phone network. Calls can be made anywhere using an office phone, cell phone, tablet, or a desktop or laptop computer.
How do virtual phone systems compare to physical systems?
Online phone systems offer
many benefits
that traditional phone systems don't. However, they're not perfect, and choosing the best system largely depends on your business's unique needs. Here are a few things to consider.
Internet stability matters
Since VoIP systems rely on the internet to send and receive calls, the quality of a call depends on the quality of your internet connection. If your internet goes down, your phone systems will too. If your connection is sketchy, the voice quality of your call will be low.
For this reason, many virtual office phone service companies offer backup connectivity for an additional fee. So if your primary internet provider is experiencing issues, your business phone system automatically switches to run via the backup service. Picking a virtual phone system provider with a strong reputation for high-quality network infrastructure can help you avoid connectivity issues.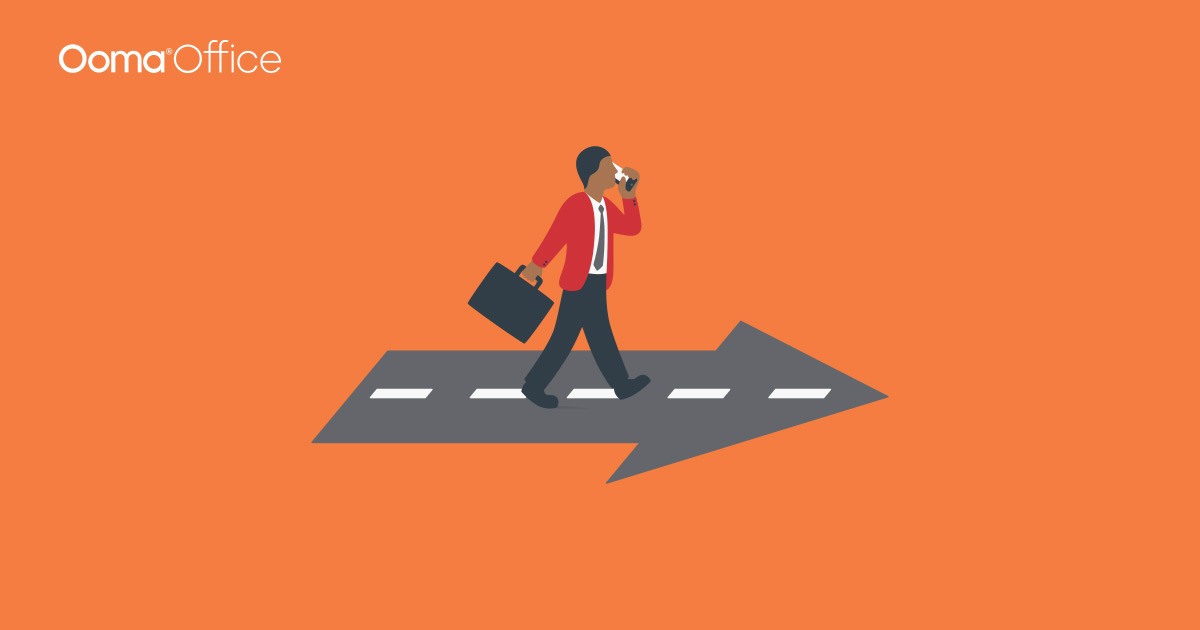 Communicate from anywhere
Online phone systems offer quite a few advantages when compared to traditional landline business phone setups. One of the greatest benefits is the flexibility to make and receive calls from anywhere. Virtual phone systems allow remote workers to connect with customers and fellow team members while working from home or out in the field. Business calls can be made from a desktop or laptop computer or using an app installed on a company or personal smartphone or tablet. This work-from-anywhere capability translates into increased productivity and more-responsive customer service.
Get more for less
Another benefit of virtual phone systems is lower cost. Virtual phone systems don't require upfront investments in hardware and don't need ongoing maintenance. They're also much cheaper to scale as your business grows. Monthly service fees for online phone systems are usually less expensive than their traditional counterparts.
Real-time collaboration
Online phone systems come with specially-designed features that keep your employees connected, no matter where they're working. Audio/video conferencing capabilities allow office teams to collaborate, stay up-to-date on project timelines, or reach out for help to resolve customer service inquiries.
Completely customizable
Virtual phone systems provide more flexibility and individual user control than most traditional business phone setups. You can choose to send all incoming calls through an auto attendant that allows customers to self-select where they'd like to go or create customized call pathways. Individual employees can control their settings to automatically route calls to their cell phone or work computer. Users can also set their availability, having calls forwarded automatically to voicemail or sent over to a colleague's number when they're not available. While there are physical IP phone systems that enable these features, not all do.
Take advantage of what a virtual system can do for your business
Virtual phone systems have a lot to offer businesses. They're easy to implement and come equipped with a wide range of powerful features not typically available with traditional office phone systems. And as your business grows, scaling a virtual phone system is easy and affordable.
Read The Comprehensive Guide to Virtual Phone Systems for Small Business to learn more about how your company can choose the best virtual phone system for your needs.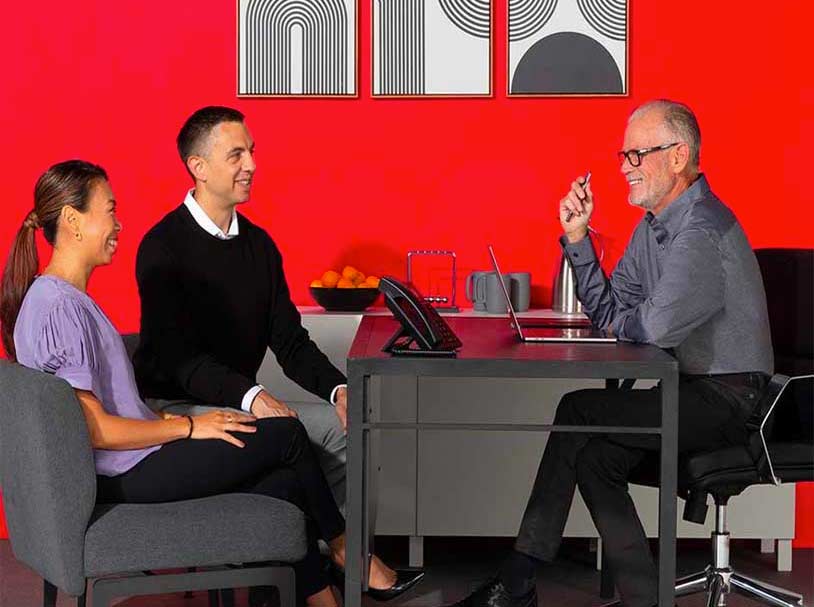 Learn more about how Ooma Office can help your business.
Thank you!
An Ooma Office Sales Representative will be in touch shortly.
866-573-0707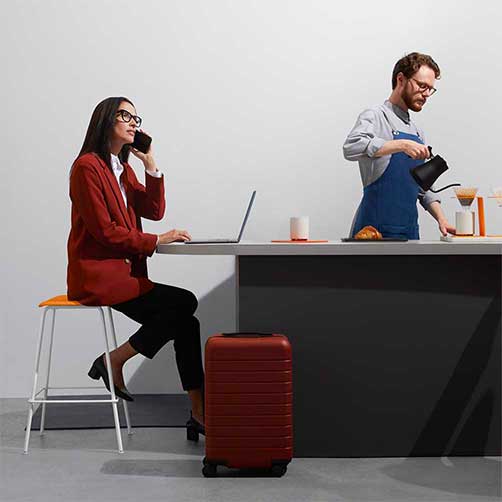 Learn more about how Ooma Office can help your business.
Just call 877-621-0515 or click this to CHAT. Or, fill out this form and someone will reach out to you shortly.