How to plan a virtual Worksgiving for your employees.
Remote work is becoming more popular in many workplaces. That new way of working has a downside. It can be more difficult for employees to feel connected when working remotely. Organizing a Worksgiving and other seasonal efforts are one way to build connections between employees. 
What Is Worksgiving?
Worksgiving is a relatively new concept that became popular on social media platforms like Pinterest. The idea is simple: It started out as a Thanksgiving potluck gathering or event in the workplace or involving one's coworkers. It is commonly observed in advance of the Thanksgiving holiday. Since it is an unofficial holiday, there is no set definition or schedule. You can take a creative approach.
Organizing this event helps you connect more deeply with your employees as people. In 2021, almost one-third of Americans feel lonely sometimes, according to a Statista survey. Many social events have been canceled or changed. As a result, your employees are probably getting less social interaction than they might like. Fortunately, you're not limited to organizing a traditional in-person Worksgiving.
How a virtual Worksgiving event helps your company.
There are a few benefits for small businesses that offer a virtual Worksgiving event for employees. First and foremost, it is a tangible way to show appreciation for your employees. Further, a virtual Worksgiving event gives employees an opportunity to connect informally. As a result, employee trust and communication may improve. Finally, new research suggests that up to 25% of potential employees would rule out working for a company that did not offer remote work, according to NBC News. If remote work is here to stay for your company, use these tips to plan a memorable event.
Planning a virtual Worksgiving.
Use these steps to plan the details of the virtual Worksgiving event. Of course, you will need to customize the plan to your company's circumstances.
1. Outline a few virtual Worksgiving ideas.
Brainstorm a few ideas for a virtual Worksgiving event by answering these questions:
Are there any other company virtual social events I can use as inspiration? (Example: You might have had a virtual party for an employee's birthday or the Fourth of July.)

What communication tools do your employees have? (Example: Do all of your employees have a business phone at home? Do they have the ability or interest to use video conferencing tools?)

What is your budget for this effort? You might consider sending digital gift cards to employees as a token of appreciation. Recent research by Coresight Research suggests that corporate gifts ranged in value from $25 to $125.

Who can help you plan and organize the virtual event?

What past team bonding events have been successful? If this is your first attempt, here are some 

team bonding ideas

, like a virtual scavenger hunt, to get your creative juices flowing.
2. Invite employees to a conference call to discuss a virtual Worksgiving.
Now that you have some initial ideas for a virtual Worksgiving, invite your employees to share their thoughts. Consider organizing a conference call meeting about the event. Tell them about some of your initial ideas from Step 1 of this process.
Extroverted, tech-savvy employees are likely to be excited about the event. However, it is vital to make an effort to give each employee a chance to share their feedback. If some people are not comfortable contributing ideas during the conference call, you may want to reach out to them after the meeting in a separate phone call.
Before you end the call, make sure you cover the following points:
Confirm that there is employee interest in the virtual Worksgiving.

Ask for one or two volunteers to organize the event.

Choose a date for the event, such as the Wednesday before Thanksgiving.
3. Schedule a virtual Worksgiving planning phone call.
Based on Step 2, you have confirmed that employees are interested in a virtual Worksgiving event. Now it is time to make a plan to address the details. Some areas to cover in this business call include:
Communication tools.

A successful virtual event is impossible without thinking through communication tools. Does your

business phone system

come with an included video conferencing app, or do you prefer a dedicated tool like Zoom or even Microsoft Teams?

Activity ideas.

Ask your employees to share ideas for

virtual events

like games, virtual trivia and more. Aim for two to five ideas for activities so you can offer some variety at the event.

Ideas for surprises or virtual door prizes.

Brainstorm some ideas for a surprise gift for employees that can be easily used, such as a gift card for a service that delivers products.
4. Invite employees to the virtual event.
Once you have a solid plan in place from Step 3, send the invitation to your employees. Keep in mind that your employees may be planning to use some vacation time around the Thanksgiving holiday. Therefore, you might want to schedule the event over lunch or in the afternoon rather than in the evening.
5. Hold the event with a few different activities.
Some recent research has suggested that many people find virtual events, especially video calls, quite tiring. Commonly known as "Zoom fatigue," keep this fact in mind as you run the event. An hour is probably long enough.
Possible virtual Worksgiving events for your small business:
Have a roundtable discussion.

Your employees have a life outside of work, and a new mini-talent show is a chance to connect over hobbies. For example, you could ask employees to share their recent experiences learning a new skill, language or hobby.

 

Play a game together.

For example, there are online collaborative games like Murder in Ancient Egypt that bring people together.

If your employees have a favorite game, ask them to suggest it. Before offering the game to everybody, check online reviews and ratings to see if the game is appropriate for your workplace.

Offer a gratitude session.

Some people have a tradition of sharing something they are grateful for during Thanksgiving. You can take the lead here as the business owner by sharing something you are thankful for, like your hard-working employees or the ability to

work virtually

. After all, expressing gratitude has many benefits including potentially improving your sleep and blood pressure.

 

Discuss Black Friday shopping.

Comparing notes on shopping plans can be a fun way to connect with your employees. You could show BlackFriday.com

using screen-sharing to find interesting deals. Maybe your employees will even discover some new deals. If your company also offers Black Friday deals, avoid discussing current work challenges because such conversation might undermine the festive atmosphere.
6. Gather feedback from employees after the event.
A few days after the virtual Worksgiving event, send a survey email to attendees to ask for their feedback. Specifically, you may find it helpful to use an anonymous online survey tool like Survey Monkey. Find out which aspects of the event they liked and which they didn't. You can then use this insight to organize your next virtual Worksgiving event.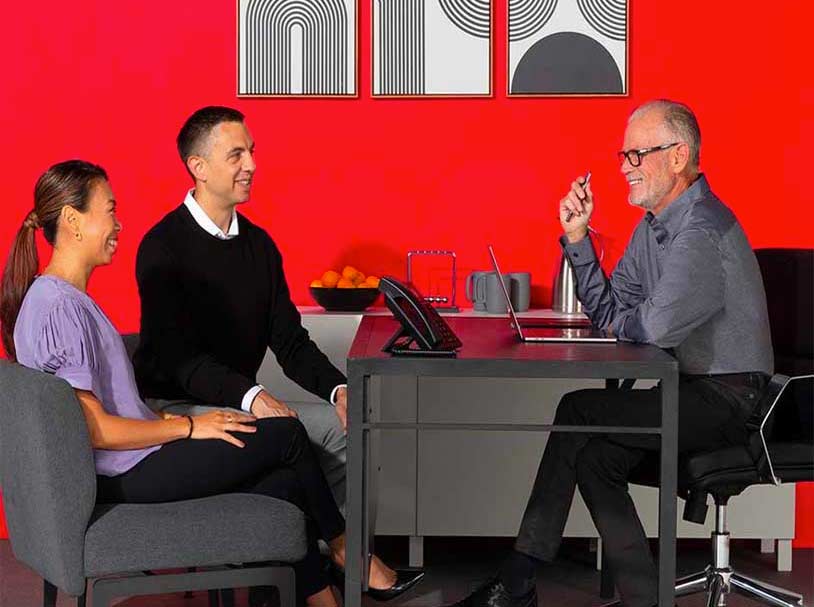 Learn more about how Ooma Office can help your business.
Thank you!
An Ooma Office Sales Representative will be in touch shortly.
866-573-0707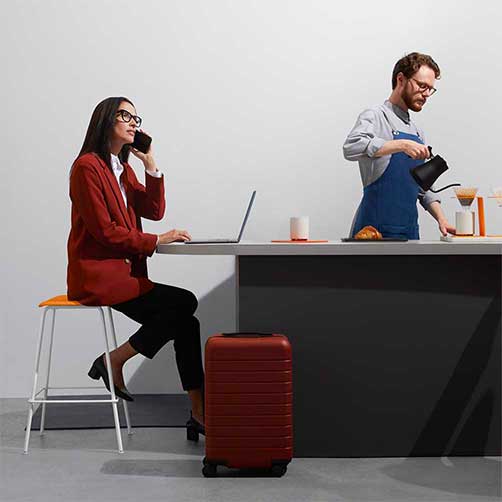 Learn more about how Ooma Office can help your business.
Just call 877-621-0515 or click this to CHAT. Or, fill out this form and someone will reach out to you shortly.