How to get your business ready for Black Friday step by step.
End-of-year holiday shopping is a significant business opportunity. You're about to find practical tips to make the most of this critical season. According to CNBC, holiday shopping in 2021 is estimated to grow 7% compared to 2020. Several retail companies like Dick's Sporting Goods and Walmart plan to hire more employees to accommodate higher demand from customers.
Get your business ready for Black Friday.
It's time to start planning your online marketing campaigns and logistics. According to ClickZ, many people start talking about Thanksgiving about three weeks before the holiday. Therefore, it may be wise to have your promotions ready by early November.
Assuming your business already has an online store and a social media presence, use these steps to start planning for the holiday shopping season in advance. If you are unsure which social media platform to focus on, check out our article: The essential guide to which social media platforms are best for your small business.
1. Plan your Black Friday schedule: One day or multiple days.
Traditionally, Black Friday was a one-day promotion held on the Friday after Thanksgiving. However, there is no reason your business can't innovate and offer multiple Black Friday shopping days. In 2020, Thanksgiving fell on November 26, and Sam's Club and some Costco deals started on November 20. Other stores like Best Buy, Target and Kohl's started Black Friday sales on November 22. If your company typically competes with retailers that offer a multi-day sale, it may be wise to offer a similar sale.
Spacing out sales over several days can also help to prevent crowd management problems. The public health situation continues to evolve in the fall of 2021 due to the highly contagious Delta variant of COVID-19. Limiting capacity can play a role in protecting employees and customers from infection. 
Aside from crowd management, you might consider using time-based promotions (e.g., get an extra 10% off when you shop between 12:00 p.m. and 5:00 p.m.). This type of time-based promotion is a way to incentivize customers to shop at off-peak periods.
2. Offer online-only special deals and review return policies.
Some of your customers may not be comfortable with in-person shopping in 2021. In that case, consider offering online-only deals. For example, you might reserve some special deals for Cyber Monday, the Monday after Thanksgiving, so online shoppers can buy at that time. 
If you plan to emphasize online shopping to a greater degree, think through the whole customer experience. Specifically, some customers may be reluctant to buy items like clothing online because they may not fit properly. Fortunately, there are ways to address the sizing concern. You could offer an online sizing chart. As an alternative, you can use third-party tools like Easysize, which uses AI to help with sizing decisions. Keep in mind that clothing sizes vary by brand, so be ready to answer customer questions.
This source of potential customer dissatisfaction can be reduced by offering longer and more flexible return policies. Likewise, reach out to suppliers and shipping providers so you can offer realistic shipping time frames to online customers. In a 2021 survey of more than 5,000 Americans, the most commonly returned products in online orders are clothing (25%), shoes (15%) and consumer electronics (10%). If your business sells these products, a competitive return policy may help to persuade customers to place orders. 
Tip: Want the answer to "How do you maintain a good online reputation?" One answer comes from research published in the International Journal of Production Economics in 2021. A mismatch between the reality of the product and customer expectations is considered a major cause for returns. You may be able to reduce this mismatch by encouraging customers to leave honest, detailed reviews of their purchases.
3. Prepare special deals to grab customer attention.
Consider creating new or revising existing product pages so customers can easily find your Black Friday and Cyber Monday deals. You may want to get on the phone with your graphic designers and marketing specialists to create new graphics for your website to make the deals stand out.
Consider cause marketing as one way to set your company apart from the competition. For example, you might decide to make a donation to a local charity during your Black Friday sale. Be aware that many states have regulations that apply to cause marketing, so be sure to check for any applicable laws, as well as the Better Business Bureau standards for cause marketing.
Tip: To attract more attention to your deals, consider listing your deals on websites like BlackFriday.com or BestBlackFriday.com.
4. Assess potential supply chain problems.
In 2021, supply chain delays continue to impact several industries. According to the White House, the top industries impacted by domestic supplier delays are manufacturing, construction and retail. Minimizing the impact of supply chain problems on your Black Friday promotions may be difficult. 
Discuss these ideas with your team to reduce the impact of supply chain disruption on your sales.
Promote different products in the promotion.
Review deliveries and delays from your current suppliers over the past few months. You may notice a pattern that certain products have been delayed or difficult to obtain. For example, there is an ongoing shortage of microchips impacting multiple industries, including automakers. Therefore, it might be helpful to offer other kinds of products in your Black Friday sale.
Clarify shipping expectations, timelines and costs.
Contact your shipping and fulfillment department or providers for an update on their availability. You may need to get creative to solve these problems. For example, Bloomberg reports that some U.S. companies are recruiting international truck drivers because they cannot find enough local drivers.
5. Review Small Business Saturday for marketing potential.
First launched in 2010 as a Twitter hashtag, Small Business Saturday takes place on the last Saturday of November. It is a special day for small businesses to shine and stand out because it is distinct from Black Friday and Cyber Monday. 
For inspiration on how you can take advantage of Small Business Saturday, read Entrepreneur's article: 21 Simple Ideas for a Successful Small Business Saturday.
6. Test your checkout process for reliability.
If your marketing campaigns are successful, your business may face a large volume of orders in a short time. To ensure a high-quality consumer experience, start planning for increased orders now. Further, you may want to ask your employees about their willingness to work overtime during the holiday shopping season.
Start planning your Black Friday sales early.
In 2020, Black Friday spending reached $9 billion, and Cyber Monday was even bigger. Start your planning process today so your business can make the most of this key shopping event.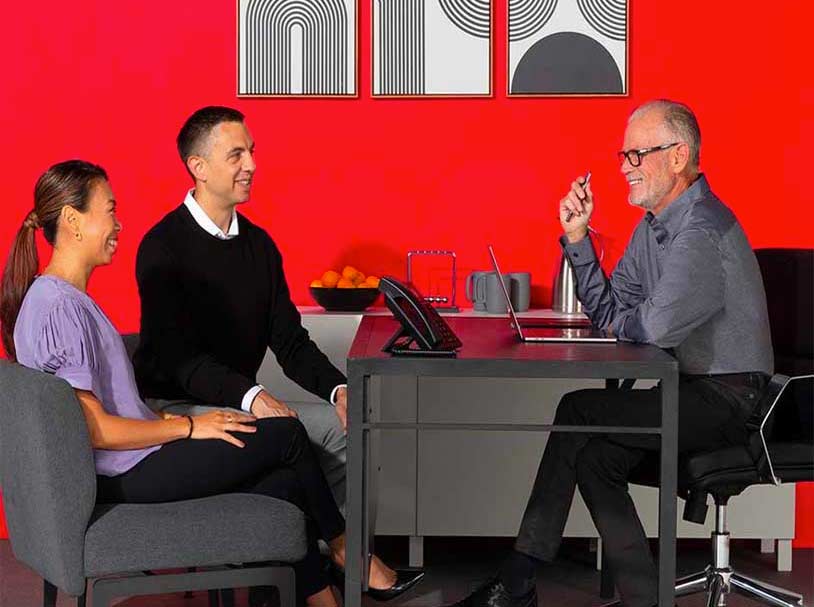 Learn more about how Ooma Office can help your business.
Thank you!
An Ooma Office Sales Representative will be in touch shortly.
866-573-0707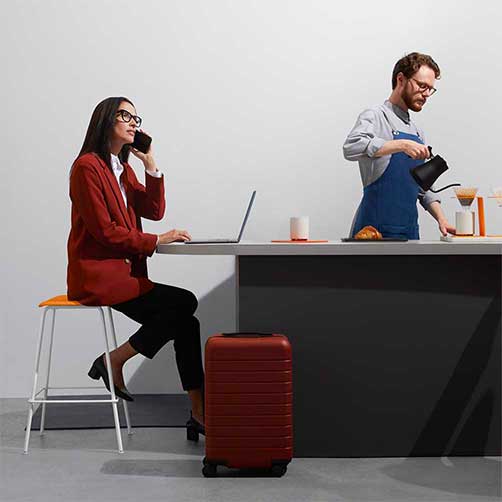 Learn more about how Ooma Office can help your business.
Just call 877-621-0515 or click this to CHAT. Or, fill out this form and someone will reach out to you shortly.