The seven small business management mistakes to avoid with remote workers.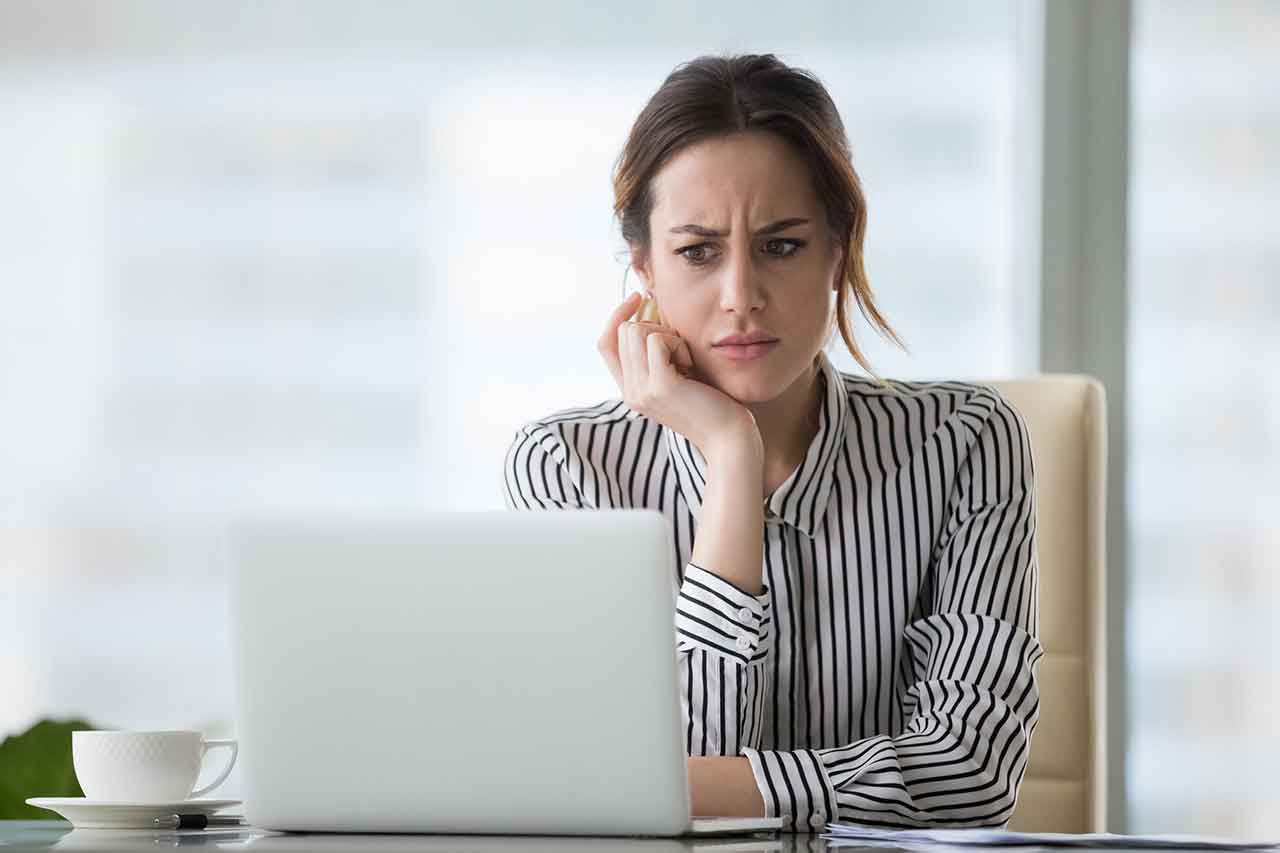 Adapting successfully to a remote working environment takes a combination of technology and skills. To maximize productivity, review these common remote management mistakes and see if they apply to your company.
Failing to provide constructive feedback to team members.
Your remote team members will have a better chance of improving their skills and results if they receive feedback. Unfortunately, some managers are failing to give constructive feedback. An industry survey found that two-thirds of employees have not received constructive feedback in the past 30 days. Instead of saving up a long list of critiques for the performance review, consider providing constructive feedback more frequently.
To avoid this mistake, reflect on your interaction with employees in the past month. Have you provided specific constructive criticism? For instance, your employees might benefit from receiving work-from-home productivity tips. In addition, remote employees may achieve greater productivity with the right equipment such as a modern laptop computer, a headset for longer phone calls or ergonomic chairs and desks.
Assuming that remote work is less productive than in-office work.
Working from home presents different challenges compared to working in a standard office. For example, managers cannot easily see what their employees are doing by merely walking by a cubicle. That said, some employees and employers are reporting higher productivity with remote work. A PWC survey published in January 2021 found that 52% of employers and 34% of employees say productivity improved over a prolonged period of working remotely.
To minimize this mistake, reflect on the way productivity is measured. For example, consider the case of a remote customer service employee who consistently resolves customer problems on time. In that case, the employee is productive even if you do not hear from them every day. If you have clear success measures, you may discover that remote employees are meeting or exceeding your company's productivity needs. 
Lacking the right mix of productivity tools.
Beyond communication tools, a lack of productivity tools has an impact on remote work productivity. For instance, take the case of a manager concerned about employees failing to meet deadlines. If a manager only hears regarding service delays after the fact, maintaining high levels of customer satisfaction will be more difficult. 
One proactive way to address this management mistake lies in using a productivity tool to manage important workflows. For example, consider project management tools like Monday.com, Asana, and Mavenlink. All of these tools have received many positive reviews on Capterra, a business software review website. By equipping remote employees with project management tools, it will be easier to detect who needs help and which tasks are at risk of falling behind schedule.
Insufficient skills with modern communication tools.
Communication success in remote work starts by recognizing how it is different from traditional office settings. There is no way for a manager or employee to drop by to ask a question by merely walking by a person`s desk.
The management mistake lies in making assumptions about skill levels for communication tools. For example, do employees know how and when to use features like digital backgrounds in video calls? Alternatively, do employees know of ways to improve lighting on video calls? Finally, do they know their way around your small business's phone system like checking voicemail messages remotely, the best ways to make international calls, and more?
The first step to solving this management mistake starts with understanding the skill level of your employees. Consider preparing a list of five communication technology tips and then scheduling a conference call with your employees to review these tips. Periodically offering training on communication tools will also help your employees use these tools more consistently.
Failing to offer professional development opportunities.
Offering career growth opportunities can play an important role in retaining employees and growing productivity. Unfortunately, an industry survey recently found that over 40% of remote workers had fewer professional development opportunities. That matters because surveys suggest that employees with professional development opportunities feel more engaged in their work than employees who lack professional development. 
Fortunately, there are multiple ways to reduce, if not eliminate, this management mistake. Start by gathering information on the professional development goals of your employees. Then compare those goals with the company's requirements. For example, you may plan to offer more sophisticated consulting advice to customers remotely. In that case, offering professional development training on consulting skills would be a good fit. 
To maximize flexibility for remote employees, look for digital professional development resources. Popular platforms for online education include LinkedIn Learning (formerly known as Lynda.com), Udemy, Future Learn and Coursera. If an employee feels that these platforms do not offer a good fit for their needs, invite them to propose alternatives for consideration. These digital education platforms give employees the flexibility to study when they have time and energy. 
Failing to set clear expectations on working hours.
In a conventional office environment, commuting to and from the office provides some boundaries on the workday. On the other hand, employees working from home may find it more challenging to separate work time and home time. As a result, employees work more hours and find it difficult to disconnect and rest.
Solving this management mistake starts with issuing clear expectations about working hours. For example, a company may decide on "core working hours" where everyone is expected to work. By setting that schedule, it will be apparent that working evenings and weekends is not expected. To further reinforce the end of the workday, it helps avoid emailing, calling or communicating with employees outside of work hours unless it is an emergency.
Managing mental and physical well being for remote workers.
When employees commute to a traditional office, there is some physical activity even if it is only walking to and from a parking lot. With remote work arrangements, employees may have fewer opportunities for physical movement during the day. Further, there is some evidence to suggest that some remote workers are working longer hours (e.g. some employees are working 3 hours more per day according to Bloomberg).  Also, nearly one third of employees surveyed in 2020 reported feeling anxious or nervous.
To reduce the physical and mental strain, there are a few best practices remote workers can use. For example, consider setting a defined schedule to distinguish between working hours and non-working hours. Further, encourage employees to respect their personal limits to avoid burnout. In terms of physical health, self-care practices like finding ways to exercise such as an outside walk and getting 7.5 to 9 hours of sleep per night. To limit isolation, encourage employees to set up virtual coffee chats with other employees to stay connected socially. 
Remote work productivity takes time to develop.
Avoiding these management mistakes will help your remote workers become more productive over time. Keep in mind that every person is different. Some people thrive in a remote environment, while others may struggle to adapt. Therefore, it is wise to adjust your remote management style to each employee's needs. For example, managers may want to offer virtual office hours where they are available to answer questions.
Thank you!
By subscribing to Ooma's Business Blog, you can expect to receive insightful emails about latest updates, helpful tips, and useful tricks.
Call us at: 866-573-0707 for any other inquiries
Unlock the full potential of your Ooma experience: Tips and Insights from the Ooma Business Blog