Ooma Office vs. Vonage: A 2021 comparison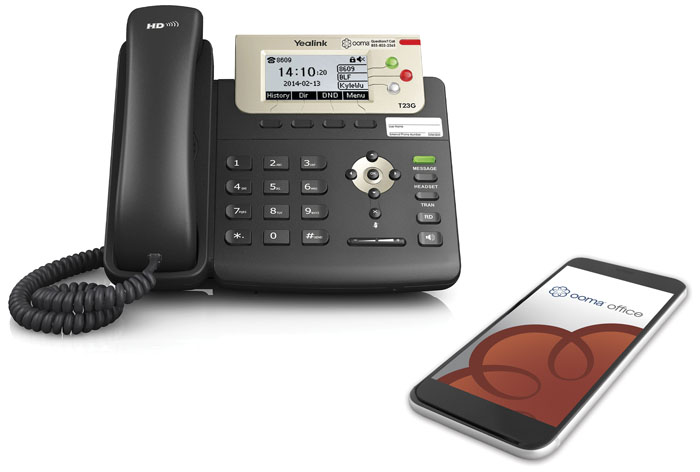 Ooma and Vonage are prominent players in the VoIP business phone industry. Both companies have been around for years. In that time, each company has developed different business phone systems and features for customers.
On one level, Ooma Office Pro and Vonage for Business might appear to be similar. After all, both services let you make business phone calls. However, there are differences in pricing, features and other capabilities. Let's look at each phone service's aspects to decide which one is best for your business needs.
Ooma vs. Vonage – feature comparison
It's likely that you've already created a short list of business VoIP service providers. If Ooma Office Pro business phone system and Vonage for Business are on your list, this feature comparison can save you time to make a decision for your communication needs. 
How do the VoIP companies stack up against one another?
Mobile app and desktop app. Both Ooma and Vonage have desktop and mobile apps so you can make calls through your laptop or smartphone.
Video conference software. Ooma Meetings lets you run video calls with up to 25 participants while Vonage's video calls have a maximum video call limit of 16 users. In addition, Ooma lets two users share their screens at the same time. With Vonage, only one user can share their screen at a time. Keep these differences in mind if you use video conference calls regularly.
Security. Did you know that some video conference call users have had their meetings disrupted by other people? Both Ooma and Vonage help prevent this kind of disruption by offering password protection for video conference calls — and two-factor authentication in the case of Vonage.
Fax support. Your business might still have traditional fax machines. In that case, it is convenient to choose a communication platform compatible with your company's existing fax machines.  Ooma Office lets you connect a physical fax machine while Vonage does not support connecting a fax machine. 
Call blocking. Receiving a call when you're focused on other work can be frustrating. Ooma Office's call blocking feature can be used to reduce distractions. You can enter specific phone numbers and block anonymous calls that lack a caller ID phone number. Vonage lets you create a call to block certain kinds of calls (e.g. restricted, private and anonymous calls).
There are several similarities in areas like mobile apps, fax support and security in comparing Ooma vs. Vonage. However, looking at the different features only tells part of the story. It is also vital to think about how well those features perform in real life. To gain that perspective, we'll take a look at PC Magazine's reader survey.  
Ooma vs. Vonage – industry recognition
PC Magazine annually asks its readers to assess a variety of VoIP phone services. Let's take a look at how readers ranked both providers in 2021. For the average scores mentioned below, PCMag considered 14 VoIP providers.
Overall satisfaction. PCMag readers gave Ooma a 9.0 score out of 10 in 2021. On the other hand, Vonage earned an overall score of 7.4 out of 10.
Cost/value. Vonage received a score of 6.8 out of 10 on this measure. In contrast, Ooma has the highest score (9.3 out of 10).
Reliability. Ooma has the highest score from PCMag readers (9.1 out of 10) in reliability. On the other hand, Vonage has a below-average score for reliability. Vonage got an 8.0 score out of 10 on reliability, while the overall average was 8.2.
Tech support. The ability to get technical assistance when you need it matters, especially for a critical device like a business phone. Ooma has the highest score received by any vendor–8.9 out of 10 in tech support. Vonage has a tech support score of 7.3 out of 10, below the industry average score of 7.4.
Call quality. Imagine having to ask a customer to repeat their question several times because of poor quality. Choosing a VoIP business phone with high phone quality can help avoid that kind of problem. PCMag readers gave Ooma a 9.1 score out of 10 in call quality. Vonage has a score of 8.2 in call quality, below the average industry score of 8.3.
Vonage vs. Ooma — comparing pricing
Pricing matters in a business phone service because it's an essential ongoing cost with both short- and long-term impacts. To inform the comparison, let's assume a company with five employees needs a phone service.
For Ooma Office Pro, the monthly cost for five users is $124.75, excluding taxes and fees. On an annual basis, that works out to $1,497 per year for five users. If an employee leaves the company and no longer needs a phone, you have the flexibility to change how many users you have, because Ooma Office Pro requires no contracts.
Vonage has a different pricing structure with three different plans: basic, premium and advanced. We'll consider the advanced plan for purposes of comparison because it has some similarities to Ooma Office Pro, like call recording and voicemail transcripts.
The monthly cost for the Vonage advanced plan for five users is $189.95, excluding taxes and fees. On an annual basis, that plan would cost $2,279.40. Further, Vonage has a one-year minimum contract period, which may impact a company's flexibility.
Conclusion
Ooma Office and Vonage have similar features. However, PCMag shows that Ooma has higher scores in multiple areas, including overall satisfaction, call quality and tech support. If you're looking for a business phone service that is reliable and well regarded by users, take a close look at Ooma.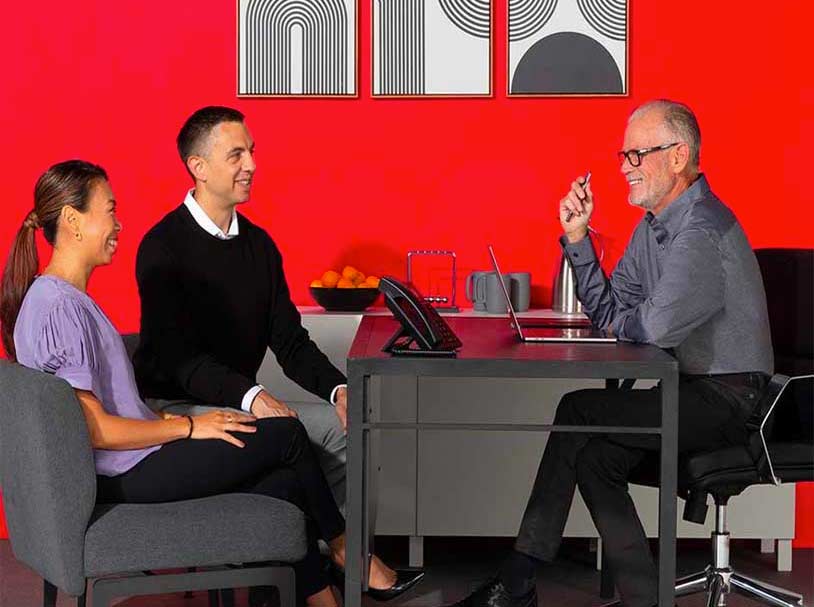 Learn more about how Ooma Office can help your business.
Thank you!
An Ooma Office Sales Representative will be in touch shortly.
866-573-0707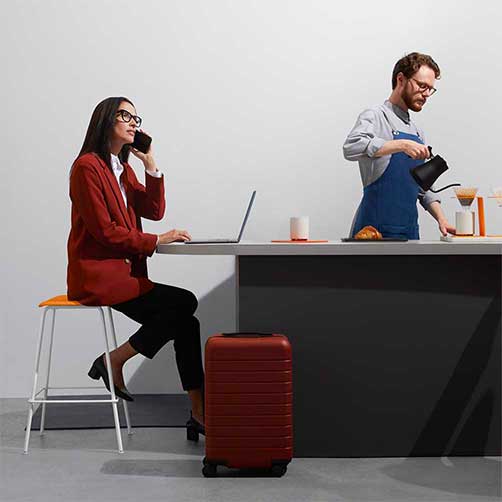 Learn more about how Ooma Office can help your business.
Just call 877-621-0515 or click this to CHAT. Or, fill out this form and someone will reach out to you shortly.