Best small business phone plans: 4 practical options to consider
When you seek out the best small business phone plans, there is no single choice right for every company. Instead of directing you to choose one business phone, we suggest taking a different approach. Start with your critical criteria for a business phone system first. After you clarify those priorities for communication, you will be positioned to make a smart choice.
Choosing a business phone system: Key criteria to consider.
Your business phone system might be one of the most important technology decisions you ever make. Think about it—you probably make phone calls every day. When a customer finds your company through a local SEO search, they may call you first to get a faster answer. If your company leverages cell phone plans with poor service, you might lose a connection with a customer mid-conversation. At the same time, you don't want to overpay for your phone since you have other business expenses to manage as well. 
The specific product and service combination you select for your phone service will vary. A business that operates in one city will have different needs than a company that also works in Mexico and Canada. To guide you in making a smart choice, here are some key criteria to consider.
Cost Structure. When you examine a business cell phone plan or business phone system, find out all the details on cost. Are calls to other countries included? Are there contracts or early cancellation fees? What is involved in adding additional users? Get answers to these questions so you can manage your budget effectively.
Coverage Options. Some business plans include a fixed number of local minutes and international calls. Some business phone plans are only offered in certain states. Find out those details before you select a service for your communication needs.
Flexibility for Work From Home. Ask your employees if they are interested in business plans that enable them to work remotely or stay connected while traveling for sales.
Call Audio Quality. Some cell phones do not emphasize phone call audio quality as a priority. In that case, you will have to repeat yourself over and over again. Such call quality problems will frustrate customers and employees. Bad connection quality can also be caused by inadequate cell coverage, which means your customers might not be able to reach you easily when they call.
Mobile Device Compatibility. Some employees might like Android phones, while others want iPhones. Consider these preferences as you look at different business plans. In addition to employee preferences, consider your company's ability to provide support. In a small business, it might be easier to choose Apple iOS or Android so problems can be solved more easily.
Customer Service. As you run your company, you cannot afford to waste time waiting for help when your business phone needs a change. Therefore, you should explore the customer service offered by the phone service provider (e.g., online-only support, phone support, email support, etc.).
Comparing the best small business phone plans.
Look through these small business phone plans to inspire you to make the right choice. Whether you aim to give your employees more flexibility or boost your customer service quality, you will find a good option.
The TV, landline, and mobile option: AT&T Business.
For some companies, AT&T Business might be a smart choice for a business cell phone plan. For example, AT&T gives you the option to bundle services together (e.g. phone and Internet) for a single price.
Depending on your location, you can ask about getting a landline, a mobile phone and DIRECTV for Business.
Further, AT&T wireless coverage is quite impressive. By checking the AT&T wireless map, you can quickly find out your business area is supported by the company.
Like any option, consider the pricing carefully to see if it suits your company size. Start with AT&T mobile device pricing. The least expensive option, "AT&T Mobile Select℠ – Pooled" costs $35 per month and does not include calling. Higher-priced plans start at $50 per month. These costs can quickly add up as you add more employees and business locations.
Ring Central: A VoIP business phone option.
You might consider a VoIP provider like RingCentral. RingCentral offers two types of plans: RingCentral Office and Contact Center. The RingCentral Office plan gives you messaging, video calls and phone calling. The price depends on how many users you want, whether you want automatic call recording, and other factors. RingCentral also offers a contact center product that gives you outbound and inbound calling capabilities. Each plan has a limited number of toll-free minutes, so that is something to understand if your business uses toll-free calling heavily.
Some of RingCentral's included features may be irrelevant to your needs, including features like toll-free minutes, which may be a distraction if you have no need for toll-free minutes. In addition, you may not need document sharing if you already have GSuite or Microsoft Office 365.
A PC Mag review updated in 2020 points out that setting up RingCentral for the first time can be difficult. The review points out: "Nearly every aspect of the PBX configuration is handled through the use of procedural wizards. While this might be helpful to some, it can get tedious when working with a significant number of entries that may need to be added or modified. Adding a new user, for example, involves using a five-step wizard." As a result, you may need to spend additional time on administration and configuration to get the most out of the system.
The affordable small business phone: Ooma.
Ooma's business phone system is an excellent option for companies concerned about flexibility, call quality and cost. Ooma's specific advantage is affordability—it can be much less costly than other options. In addition, you get a virtual receptionist (i.e., route calls to the right department), call recording (i.e., an excellent way to boost customer service quality), and hold music.
Ooma's pricing offers a great value compared to RingCentral. For USD $24.95 per user per month, Ooma Office Pro gives you video conferencing, calls from your desktop or laptop, a mobile app for calling, and more. RingCentral's comparable plan, the Standard Plan, has a monthly price of $37.99 per user per month. Of course, each company offers a different set of features, so take the time to look at both options before making your choice. You could save over $200 per year by choosing Ooma instead of RingCentral.
There is one more reason Ooma is a great choice: device flexibility! You can make calls with your favorite mobile device. Do you have some employees who only have a business laptop? They can make Ooma calls through their laptops. Do all of your employees already have mobile devices? Excellent! They can simply install the Ooma mobile app to make calls.
Ooma Connect equips you with 4G cellular connectivity. That's a good option if you need mobile internet access. You could use 4G as your main internet connection or as a supplement to your primary internet connection.
Best small business phone plans: Choose what's right for you, not anybody else.
There is no such thing as the best small business phone plan. There is only a good business phone plan for your budget and calling needs. As you consider your options, take a close look at Ooma and AT&T and see which one is a good match for your business communication needs.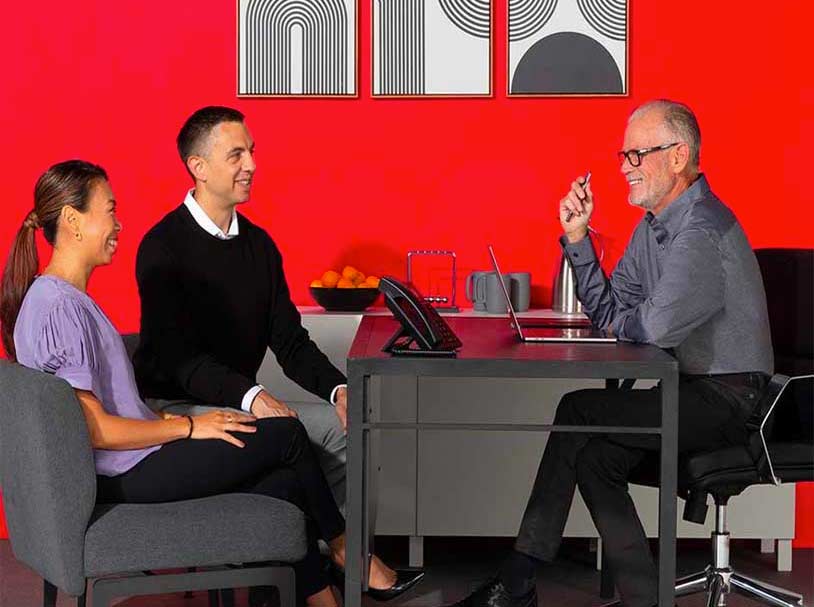 Learn more about how Ooma Office can help your business.
Thank you!
An Ooma Office Sales Representative will be in touch shortly.
866-573-0707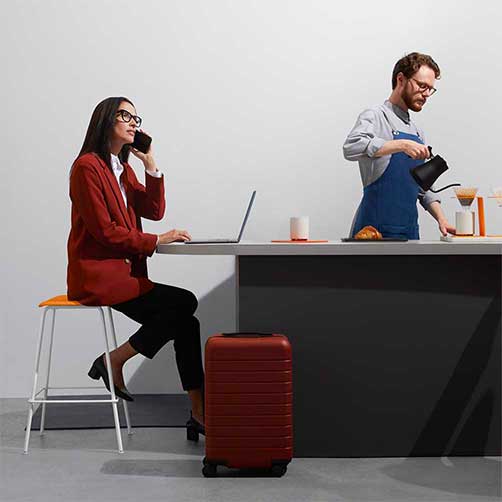 Learn more about how Ooma Office can help your business.
Just call 877-621-0515 or click this to CHAT. Or, fill out this form and someone will reach out to you shortly.