In today's digital-first environment, the right business technology can make the difference between remaining competitive and falling behind. In fact, being digitally savvy is a key metric that sets businesses apart from one another.
In a MIT analysis of companies earning more than $1 billion in annual revenue, those with digital-savvy directors had significantly higher achievement. The tech-forward businesses saw:
38 percent higher revenue growth
17 percent higher profit margin
34 percent higher market cap growth
34 percent higher return on assets
To achieve the results of a tech-focused leadership, it's important to stay on top of the trends that matter most. We've sifted through the predictions of market analysts, CTOs, and technology leaders to identify the top five emerging trends that'll shape enterprise technology in 2019.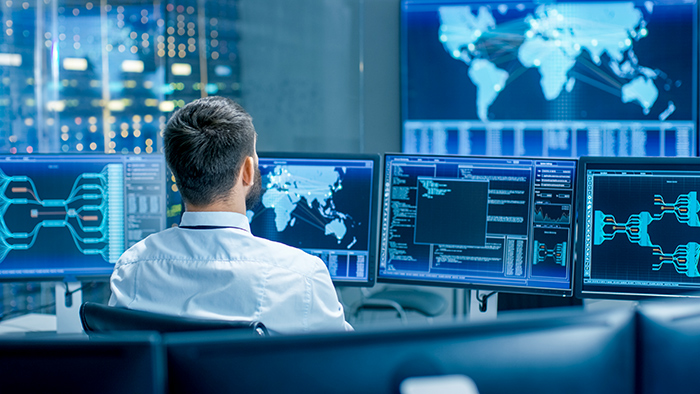 1. Using Augmented Business Intelligence
The big data explosion of previous years has dramatically increased the amount of data that your business owns or can access. However, its usability for practical applications can be limited if your data is unstructured or if the data isn't integrated fully.
That's where artificial intelligence (AI) and machine learning can help. By augmenting business intelligence, companies can have even more power to identify tech trends, metrics, and insights. "The scale and complexity of data used in enterprises has become more than humans can handle well, so it's no surprise that machine learning and AI are defining the latest wave in analytics," says InformationWeek.
McKinsey predicts that automation can replace 64 to 69 percent of current data collection and processing activities. Gartner notes that, by 2020, more than 40 percent of a data scientist's tasks will be automated, making automation a hot enterprise tech trend for 2019.
Augmented analytics also has the potential to be delivered through user-friendly interfaces, widening the pool of users who can access data and analytics. Consider how Alexa-like voice commands could allow a manager to ask directly for top-line numbers, rather than tasking an analyst to run a series of reports.
2. Proactive, Cutting-edge Security
The impact of a data breach can be swift and devastating. Computerworld reports that security and privacy are the top priorities for enterprise technology, according to 45 percent of those who participated in the IDG TechTalk survey. As one tech writer tweeted, "2018 was the year of, 'Oh, God, data breach is everywhere!' 2019 will hopefully be the year of, 'Well, this is what we're going to do about it!'"
Cutting-edge security measures can help you stay a step ahead of malicious parties. IEEE predicts active-learning security could be an emerging technology on the horizon. Rather than traditional antivirus software where potential threats are matched to a directory of viruses, active-learning security means using integrated machine learning that could recognize and detect threats in real time.
Additionally, being proactive about security means managing risks. In particular, access governance systems can reduce a company's data exposure and minimize the scope of vulnerability. Whether you need to conduct an annual access governance review or implement a solution, limiting employee access can help reduce the scope of a breach if an account is compromised.
3. Better Communications Platforms
Rather than patching together communications systems, 2019 is about using better solutions that are more suited to your needs. Not only will unified communications (UC) continue to be critical to business growth, but TechTarget also predicts that in 2019, UC will become cloud-first. Currently, about a third of business are using enterprise phone systems, but the benefits of a enterprise cloud hosted PBX include reduced management, greater scalability, and greater portability. "As UCaaS offerings mature, [they] are increasingly able to support larger, global organizations," said TechTarget.
Communications platforms continue to be central to many businesses because people ultimately drive the bottom line. Whether your business needs to unify global locations or improve customer experience with better enterprise call center platform, cloud-based UCaaS can improve enterprise communication with integrated voice, SMS, conferencing, video, and more.
VoIP phone services such as Ooma Enterprise are providing businesses with smart solutions to meet the diverse needs of today's global enterprises. Even collaboration companies such as Slack are turning to Ooma for their phone system.
Ooma's powerful communications technology provides custom solutions to support app integration, multimodal communication, and mobility. These features, paired with strong analytics, can directly support business growth. For example, when cloud-based businesses use real-time analytics with customer interactions, digital sales improve by 40 percent, and new customers increase by 90 percent.
Don't let your aging PBX phone system hold you back in 2019. Today's UCaaS make it easier than ever to improve how you communicate.
4. Implementing Digital Twins
Business networks are growing increasingly complex with the number of connections skyrocketing to include the industrial internet of things (IoT).
In response to this massive expansion, digital twins provide a virtual mirror of an internet-connected entity. This could be a representation of a single bot, a manufacturing line, or scaled even larger to a virtual smart city.
Digital twins, when paired with augmented reality, can have significant advantages for allowing virtual training environments, behavior modeling, and simulations. In one implementation, digital twin technology led to an improved assembly line process that reduced rework by 15 to 20 percent.
Gartner reports that at the start of 2019, 13 percent of businesses using IoT are also using digital twins. However, 62 percent plan to implement digital twins this year, meaning that 75 percent of companies could be using digital twin technology before the end of the year.
5. Massive Deployment of Edge Computing
At an enterprise scale, industrial automation can be essential to digital transformation. However, for intelligent technologies to have a positive effect, devices need swift and rapid communication with central servers and cloud services.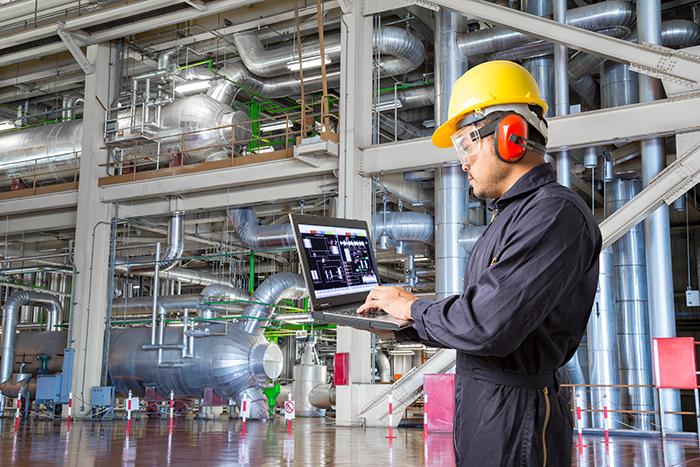 To put it simply, edge computing is the practice of decentralizing data processing. Instead of a single cloud, several "mini-clouds" can be partitioned off and arranged to be virtually closer to end devices to reduce communication delays.
According to Deloitte, there's a "growing demand for real-time computation and low latency at the end device." Edge computing could be the key network architecture solution that allows businesses to adopt IoT hardware at scale.
Autonomous devices and equipment can see a significant benefit from cloud computing at the edge. For example, autonomous cars transmit about four terabytes of data per hour, and delays of just milliseconds could have disastrous results. At minimum, communications delays could slow down operations, reduce performance, and decrease ROI. Other implementation examples include wearable health monitors, manufacturing lines, and offshore oil rigs.
Currently, "around 10 percent of enterprise-generated data is created and processed outside a traditional centralized data center or cloud," says Gartner. Within the next six years, this figure is expected to reach 75 percent, a tremendous growth for edge computing.
As your business takes a tech-forward approach, find out how Ooma Enterprise can help you stay on the cutting edge of voice communications.