10 ways small business leaders are fighting inflation (2022)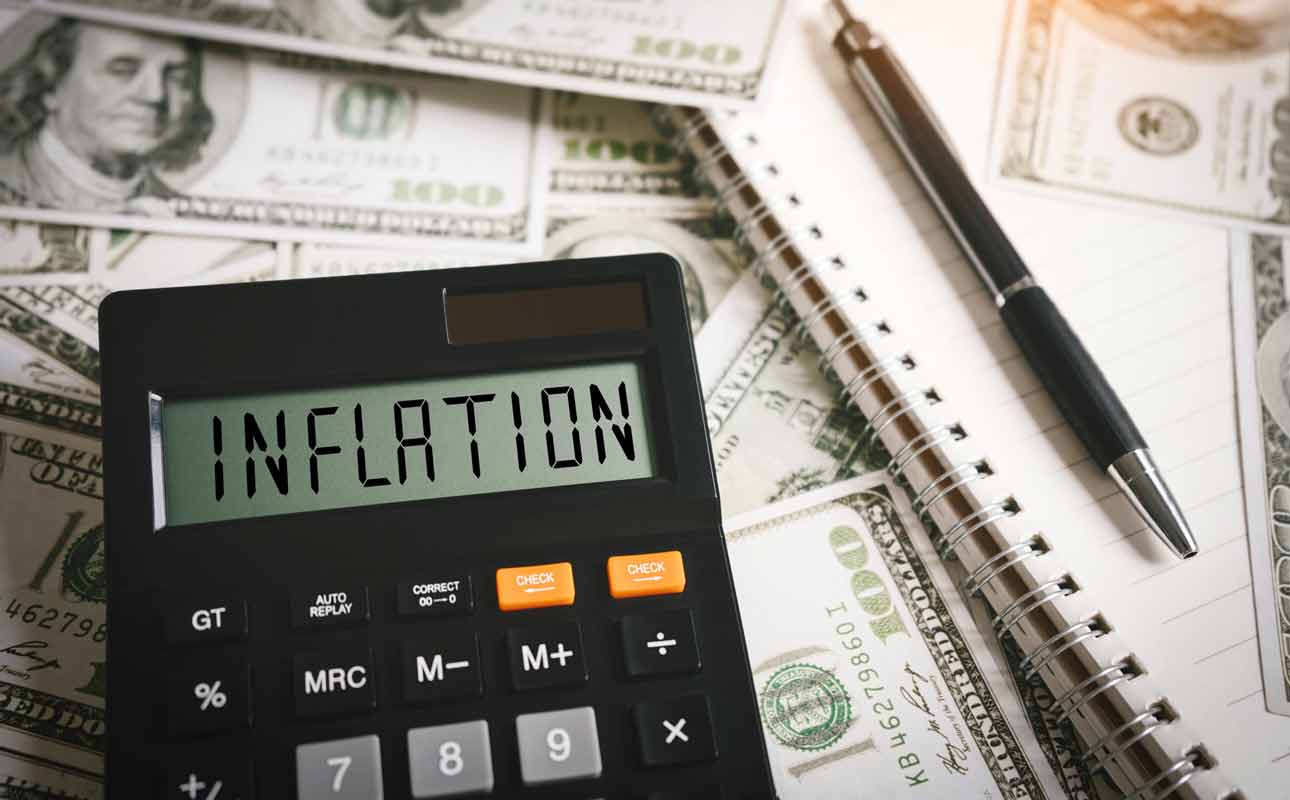 With inflation hitting a 40-year high and the talks of an incoming recession, small businesses all over are busily finding and making changes to offset the effects of rising costs.
During this challenging time, it can be super helpful to get insights and ideas from others on how to deal with inflation. That's why we turned to our community of Ooma customers and asked them to share how their business is coping. Check out what they're doing below:
1. Changing prices
One of the most apparent ways businesses are coping with inflation is by changing their prices. With costs jumping up so much, it's understandable that businesses are raising prices or charging for services that were once complimentary in order to remain profitable.
"We have been forced to increase prices and we have begun charging a small fee for collateral services we use to do for free, but can no longer afford to."

Joshua
"We are attempting to raise our prices without losing customers. It's a bit of a tricky situation."

Adrienne
"We are in the service industry, so to cope with inflation we have decided to increase prices and charge a gas fee for estimates. Normally, our estimates are totally complimentary."

Kimberly
2. Halting special orders and discounts
Besides changing prices, some businesses are staying afloat by halting costly promotions and orders.
"[…] halting special orders for all customers"

FirestormGear
"[…] reduced the discounts that we can give."

Amy King
3. Cutting expenses
Of course, with inflation making many business operations more expensive, reviewing and reducing expenses has become the most direct solution to keep costs low. This could include anything from cutting non-essential perks to switching to a phone system that's more cost-effective for your small business.
"We are reviewing current expenses, scrutinizing new expenses, looking at ways to optimize and become more efficient with the use of our tools and processes to try to grow the business in a way that keeps us either in lock step or ahead of inflation."

alin
"We cut expenses – eliminated luxury items for the time being…"

Repair Shop
4. Moving to more cost-effective locations
One major way businesses are cutting costs is by moving their offices and operations. Finding an energy-efficient location, for instance, can save your business some money in the long run. If your business can be managed remotely, there's also the bold option of going completely remote and cutting the cost of office space entirely.

"(Doing) everything we can from downsizing our operations to energy-efficient location!"

Johnny
"We […] have downsized to a smaller office space to cut overhead costs."

Sheena
"Closed and sold physical office and moved to everyone working from home environment."

Wayne-DRC
5. Lowering energy costs
If moving isn't an option, there are still plenty of other things you can do to lower overhead costs.
"Reduce light usage when not in rooms, and regulate inside temps"

OomaUser1
"Reducing expenses like being careful to turn off lights and fans when not in use."

klopp
6. Shopping for deals and bulk discounts
To keep expenses low, plenty of Ooma business leaders are also hunting for special sales and bulk discounts.
"As a tax and accounting business, we are trying to find deals for our major expenses like paper and ink."

ArrowheadTaxLLC
"Buying some supplies in bulk quantities, and stockpiling when on sale or discount."

Alicia
7. Going digital
Another way to save money is by switching over to digital resources. Eliminate the cost of paper, ink and physical storage space, for instance, by working solely with digital documents. Ditch your fax machine in favor of online faxing to further lower your expenses. If you regularly meet up with clients, try video conferencing instead to save on gas.
"We are […] more digital, with clients now filling out paperwork and signing paperwork on a laptop. Along with emailing all returns and paperwork to the client instead of printing."

ArrowheadTaxLLC
"I have started to reduce, even further, my use of paper for receipts and records. I have about 98% digital documents now with the remaining mainly for the once and a while customer that requests a paper receipt. I have also reduced my packaging that I used to do for completed projects."

Arthur
8. Finding operational efficiencies
Beyond going digital, several business leaders have expressed how they're battling inflation by innovating and finding ways to make their operations more efficient. For many, this has meant turning to automation to boost efficiency and help with labor costs.
"[…] automating canning lines. streamlining anywhere we can"

KennStarr
"[…] looking at more automation to help with the manual steps involved in onboarding clients."

jeng
9. Pausing growth initiatives
Rocked by high inflation, plenty of businesses have decided to ride out this stormy period by delaying new projects and initiatives.
"We're […] holding off on adding new lines to our optical selection at this time."

Amy King
"[…] some projects and planned expenses are delayed, and prices have so far only been raised minimally – not yet to the same extent of the inflation."

Cee
10. Exploring new opportunities
On the other hand, if your business has already slowed down because of inflation, it may be time to change your strategy and branch out into different areas. Assess the market for new opportunities, such as offering new products and services or changing who your target customers as the business leaders below have done.
"We have […] changed the type of work that we offer."

FeliciaS
"[…] supplementing our income by branching into other sectors for sales."

Jtrippe
"Inflation has hit our service-based business in a unique way. Travelers are limiting their costs by staying closer to home so we have begun reaching out to our location community more than our national and international visitors."

Jennifer
Affordable phone service designed for small businesses
Join the community of businesses who keep costs low with Ooma Office. Enjoy more than 50 essential business phone features curated for small businesses, super simple setup, and no contract—all at a low monthly cost. Pick your plan today!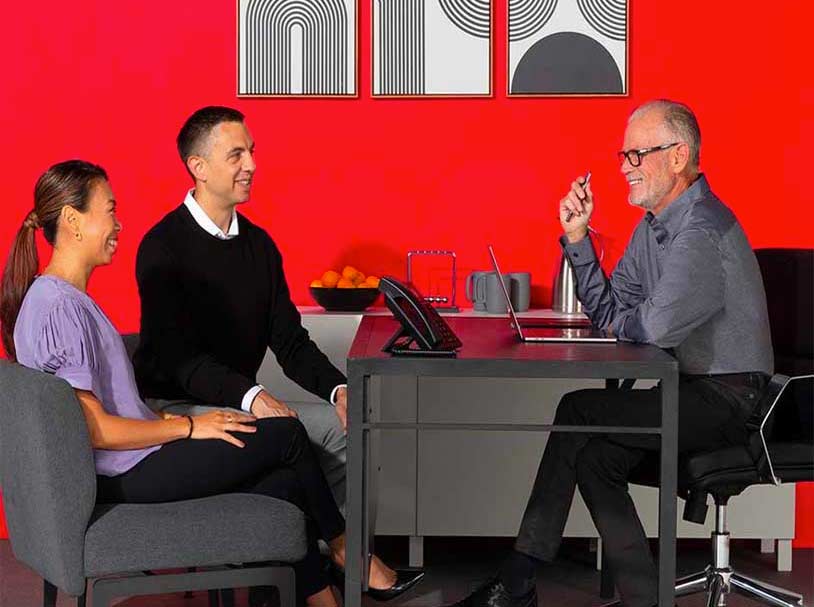 Learn more about how Ooma Office can help your business.
Thank you!
An Ooma Office Sales Representative will be in touch shortly.
866-573-0707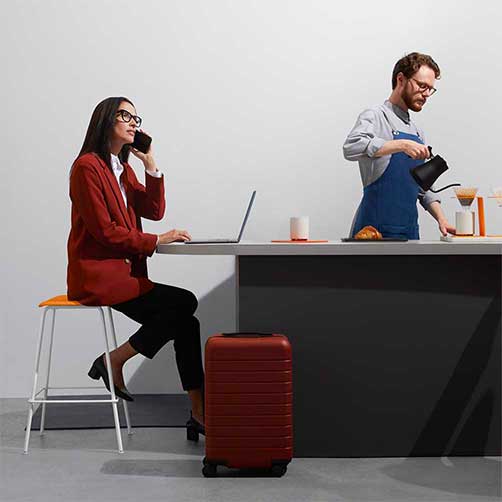 Learn more about how Ooma Office can help your business.
Just call 877-621-0515 or click this to CHAT. Or, fill out this form and someone will reach out to you shortly.