Accounting Tools for Small Business: The Top 4 Software Options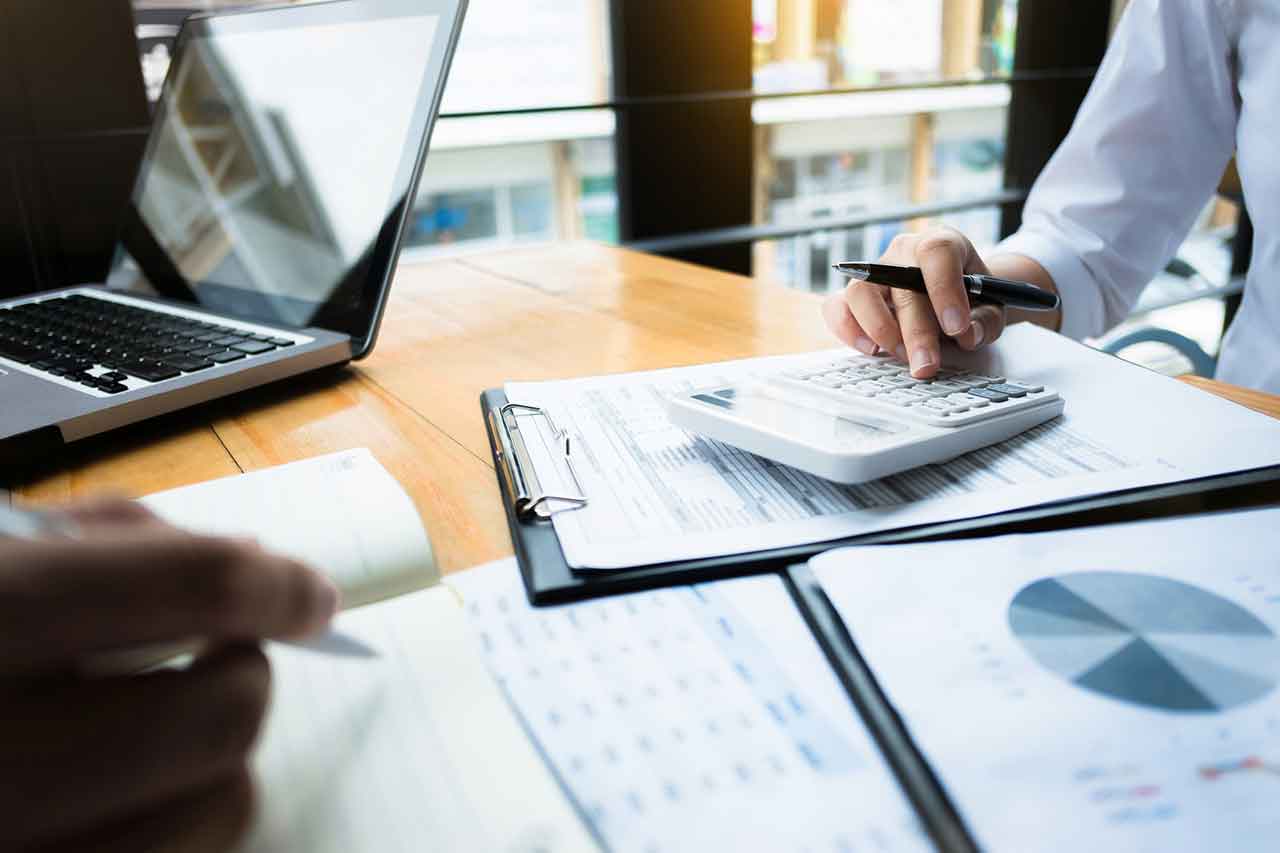 Choosing small business accounting software isn't as much fun as making sales. Yet it is vital if you want to stay organized, minimize your taxes, and pay your bills accurately. When you use accounting software, you will be able to complete your payroll taxes much more quickly. You will also suffer far fewer cash flow surprises. Now, what critical features should you look for?
What should you look for in bookkeeping software?
Accounting tools can drown you in features, reports and data if you're not careful. You don't need a Fortune 500 style accounting system. Instead, look for a tool that helps you to manage and report on the following critical business activities.
Balance sheets. The ability to create these reports (e.g. assets and liabilities) is essential when you deal with banks, manage debt, and if you plan to sell your business someday. For example, it should be easy to report on current liabilities vs. long-term liabilities. This will tell you when and how to use your credit cards, cash and other resources for the best effect.
Cash flow management. The best accounting tools can automatically generate cash flow reports. These reports help you to decide how much of a cash reserve to hold and when you can afford new investments. Sometimes, cash is not enough, so plan by learning how to manage business credit now. The free perks you get with business credit cards (e.g. cashback on your card) are well worth the effort.
Creating invoices and sending invoices. You need to get paid! Many small business accounting tools let you send invoices directly from the package. Ideally, look for a solution that enables you to accept credit cards for payment as well.
Expense management. You can make millions in revenue, but what about profits? To obtain a clear picture of profitability, you need expense management functions. It is helpful to review reports on fixed costs (e.g. rent), variable costs (e.g. hourly employees), and other types of expenses. Using Ooma's small business phone system makes expense management more manageable because you have a straightforward bill to manage each month.
Free trial. You are going to use your accounting tool on a weekly and monthly basis for years into the future. It is crucial that you like it and find it easy to use. Therefore, look for an accounting tool that gives you a free trial. If the company doesn't advertise a free trial, contact the vendor and request a free trial.
Inventory management. Strictly speaking, this capability is only important if your business sells goods. For example, if you run a retail store, then you need to keep track of your inventory, cost and profits on each item sold.
Payroll taxes. Managing payroll taxes can get complicated because you need to consider requirements from federal and state governments. If you have multiple locations in different jurisdictions, payroll taxes may become more complex.
Sales tax management. Track and record sales tax on each sale so that you pay only the correct amounts.
Time tracking. If you offer services, time tracking is essential. For example, you might have a junior staff member with a $50 per hour billable rate and a $70,000 per year salary. To measure performance, you need a time-tracking capability. If you have a large team, you do not want to be the bottleneck for entering data into the system. Check to see if the accounting tool makes it easy for multiple people to complete their time tracking activities each month.
Tip
:
Meeting tax requirements
requires specialized expertise. Therefore, consult your accountant to see if they have suggestions on critical features or accounting tools. They will also need the ability to download reports.
Business accounting tools for small business owners: Four starting options
To grow your business, you need to track your money. For example, can you afford to pay yourself a bonus or dividend this quarter? Reviewing your bank accounts only tells you your cash balance. Reviewing accounting reports will help you forecast expenses and make better-informed decisions. Here are four accounting tools you can consider to get started. In our research, we selected these four accounting tools because they have received a large number of positive reviews on Capterra, a business software website.
FreshBooks
(offers a free trial)
Capterra reviews
: 3200+ reviews, 4.5 stars out of 5Built for
small business owners
, FreshBooks supports several important accounting features. You can create and send invoices directly through the system and accept credit card payments. FreshBooks also supports time tracking. The package also includes the option to explore reports to Excel for additional analysis.
QuickBooks online (offers a free trial)
Capterra reviews
: 16000+ reviews, 4.5 stars out of 5QuickBooks Online provides several different options depending on your needs. With the Simple Start plan, you are limited to one user, and you can perform basic tasks like managing receipts. With the higher-priced plans, you get additional features like adding other users (e.g. yourself, your bookkeeper, and accountant). Note that many small business accountants and bookkeepers are trained in QuickBooks.
Sage 50cloud (free trial available)
Capterra reviews
: 200+ reviews, 3.7 stars out of 5Do you rely on Microsoft Office? If so, take a close look at Sage 50cloud. This accounting tool includes integration with Outlook and Office applications. That's valuable because you can look up a customer's accounting status at a glance. In addition, Sage provides expense management features so you can track your expenses and forecast cash flow accurately. Once you have it set up, make sure you use the "1-click reports" to get a current picture of your sales, taxes and profitability.
Zoho Books (free trial available)
Capterra reviews
: 400+ reviews, 4.4 stars out of 5In contrast to Sage, Zoho Books is designed to integrate with more than 40 Zoho business apps. If you already use Zoho products like CRM Plus, Mail and Docs, Zoho Books is worth a close look. In terms of accounting features, you get time tracking, inventory management, and standard reports (e.g. cash flow and balance sheet). Zoho Books is also appealing because they offer several pricing tiers so you can get started with a small budget.
Small business accounting software: make the most of your free trial
Most accounting tools for small businesses offer features like cash flow and balance sheet reports. You will also find the ability to create and send invoices are widely available. So how do you choose which product is right for you? Start by asking for a recommendation from your accountant or bookkeeper. Second, check for technical compatibility (e.g. does the tool integrate with your credit cards, bank accounts and office software)? Based on these first two questions, you will probably narrow down the list to two or three options.The final step in choosing bookkeeping software is to get your hands dirty! Sign up for at least two free trial accounts. During those free trials, put some data in and see how the system performs. Do you like the built-in expense management features? Are you getting helpful insights to grow your business? Based on these assessments, choose the bookkeeping software that is easiest to use.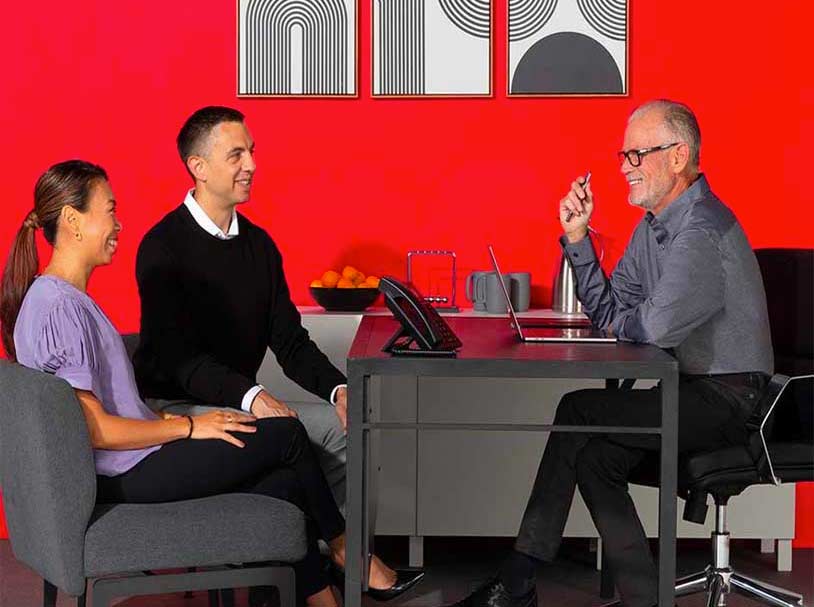 Learn more about how Ooma Office can help your business.
Thank you!
An Ooma Office Sales Representative will be in touch shortly.
866-573-0707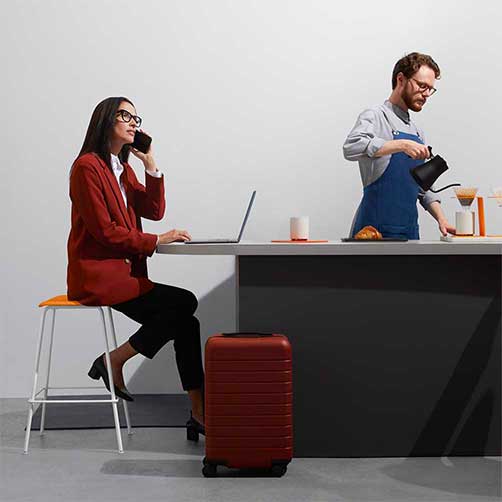 Learn more about how Ooma Office can help your business.
Just call 877-621-0515 or click this to CHAT. Or, fill out this form and someone will reach out to you shortly.