Got vague voicemail? Here are 5 tips & 5 scripts to create professional voicemail greetings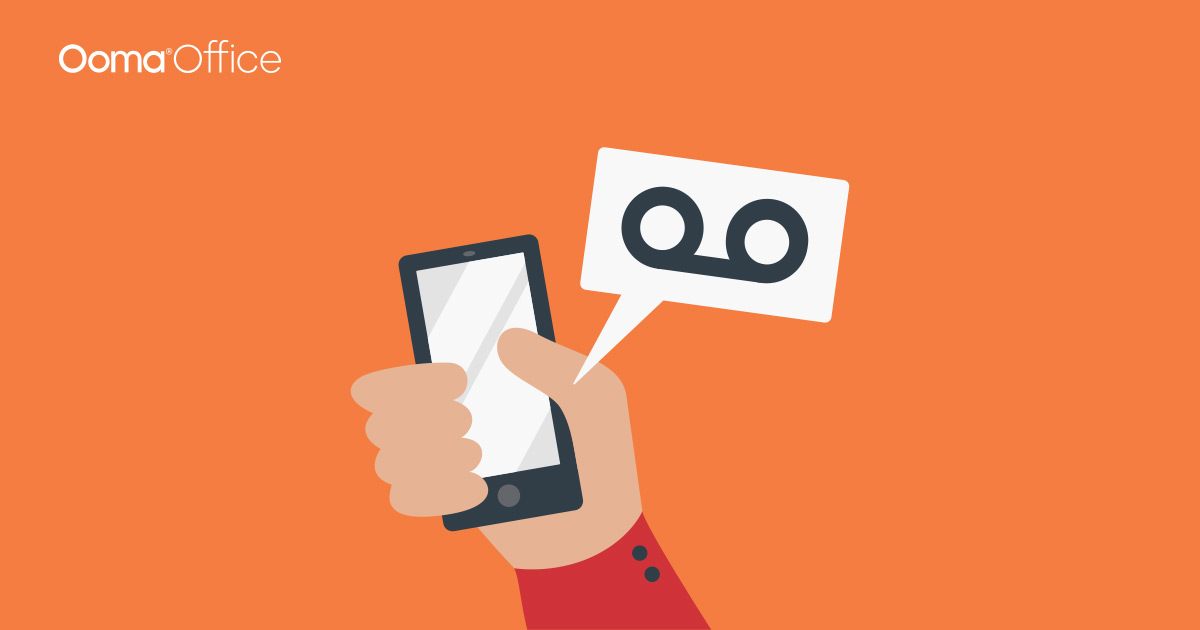 Is your business voicemail uninspiring? When clients or potential customers hear your professional voicemail greeting, do they have to pinch themselves to stay conscious for the beep?
While everyone prefers getting a real live person right away, there are times when voicemail greetings are inevitable. After hours. When you're in a staff meeting. Or on vacation. Maybe the business is closed due to a weather emergency.
Whatever the circumstance, the caller gets a voicemail greeting in lieu of a human, and it's still an opportunity to showcase your brand. Here's how to make sure callers don't hit the snooze button when they hear yours.
Bland to brilliant: How to create a professional voicemail greeting
If you're a new business owner, you may have no clue where to start. Fret not: You've come to the right place. It's always easier to do something new (especially if it's mildly technical) with a guide you can tweak to fit your particular needs.
Your best professional voicemail greeting will be like a 24/7 receptionist who never makes mistakes or take breaks. How do you create such a "person"?
1. State your business name. At a party, you'd likely walk up to someone you didn't know, hand extended, and say, "Hi, I'm Bill Bowman." (Unless, of course, your name is Helen Small. But you get the idea.) For your business, begin your greeting the same way: "Hi, you've reached Ooma, smart business and home phone solutions made simple."
2. Provide your service hours. In our connected world, many people expect 24/7 service, but not all businesses operate this way. If your business has set hours, state them clearly: "We're open to serve you Monday through Friday, from 8 a.m. to 6 p.m. Pacific time."
3. Tell callers what to do next. This might seem too basic to require instruction, but you'd be surprised. If you've ever seen the warnings on products such as liquid laundry detergent packets, you know it pays to be excruciatingly clear. "Press 1 to place an order. Press 2 to leave a message for Jane Smith. Press 3 for accounting. Press 0 to leave a message in the general mailbox."
4. Give other types of information. Think of your professional voicemail greeting as an extension of your support team, and direct callers to your website for answers to common questions. "To learn more about the ideal canoe, visit the frequently asked questions page at www.greencanoe.com, or email sam@greencanoe.com."
5. Keep it current! If you call a business in July and get a voicemail that explains they're closed due to the Memorial Day holiday, that's not good. Make sure to keep your business voicemail up to date.
Five professional small business voicemail greeting examples
Here are five voicemail greeting scripts you can adapt to suit your unique business needs. Remember that both brevity and levity go a long way in keeping callers happy when they don't get a live person on the first try. If you want to tone down a funny professional voicemail greeting, simply include relevant data and omit the humor.
1. Entrepreneur's professional voicemail greeting. "Hi, you've reached Jim with Reliable Movers. I can't take your call right now because I'm holding a heavy piece of furniture. We're open Monday through Saturday from 9 to 6, ready to transport your belongings across town or across the state. Please leave your name, number, and potential move date, and I'll call back as soon as my hands are free. Thanks for choosing Reliable."
2. Small business voicemail greeting. "Thank you for calling TechWiz, the small business solution for all your technology needs. Our business hours are Monday through Friday, 10 a.m. to 6 p.m. Pacific time. At the moment, our skilled technicians are all busy serving other customers. Please leave your name, company and contact information, and a TechWiz expert will get in touch ASAP. You can also visit our FAQ page at TechWiz.ai. Thank you!"
3. Vacation greeting. If you're closed for an extended holiday period, you might want to record your voicemail message over relevant background music, such as ocean waves. "Thank you for calling Johnson Electrical. Our normal business hours are Monday through Friday, 8 to 6. We're currently closed for vacation, and will reopen on August 8th. Please contact us then, or leave a message at the tone. We look forward to serving you!"
4. Emergency Voicemail Greeting. "Hello! You've reached BluWav Pools. We're temporarily closed due to the storms lashing northern California. Our normal business hours are Monday through Friday, 10 a.m. to 6 p.m. Pacific time, and 11 to 5 on weekends. Please visit us at BluWavPools.com. We'll reopen as soon as Mother Nature permits."
5. Closed for the season. "Thank you for calling Big Mountain Ski Lodge. We're closed during July for remodeling. Please leave a message and we'll call back from our shiny new digs. You can also visit our online reservation portal to book now, at www.BigMountainSkiLodge.com. We'll have hot cocoa ready for you next winter!"
Voicemail features to up your game
Once you create your business voicemail messages, it's time to explore some helpful tools that are often included in a cloud-based phone service like Ooma Office:
Select a speaker: If you don't have a booming broadcast voice, no worries. A virtual receptionist can speak for you. Text-to-speech lets you enter your script and pick a voice, say a woman with a British accent. Or upload a pre-recorded audio file greeting, if it isn't copyright protected. Learn about Ooma's Virtual Receptionist and try out the text-to-speech.
Change your tune: On hold music can be a good way to keep customers engaged rather than frustrated. Research shows callers stay on hold longer when there's music to amuse them during the wait. You can pick a tune that complements your brand (such as a soothing instrumental track for a massage therapy practice), or ties to a holiday season, for example.
Market a new product or promotion: A quick message about a hot item, a sale or both can motivate callers to take action. "Our inflatable kayaks are back in stock—and 20 percent off the entire month of August!" Update this one often so it stays fresh.
Your voicemail message can be programmed to repeat at intervals when the music pauses. You can also create an additional message to play during lengthy holds, such as, "Thank you for continuing to hold. One of our team members will be with you shortly, apologizing profusely for the delay." Humor helps soften the wait.
Thank you!
By subscribing to Ooma's Blog, you can expect to receive insightful emails about latest updates, helpful tips, and useful tricks.
Call us at: 866-573-0707 for any other inquiries
Want five more professional voicemail greeting scripts you can tweak to fit your needs?
Sign up for our Insights from the Ooma Business Blog and they're yours.