Ooma Office Pro vs. Versature / Net2Phone: Pricing, videoconferencing and language support
Is it possible to save money on a business phone system without sacrificing quality, customer service and advanced features? Find out in this Ooma Office Pro vs. Versature guide for Canadians.
Comparing pricing for Ooma Office Pro vs. Versature
Comparing pricing between Ooma and Versature depends on your phone call needs. Note that Versature was acquired by Net2Phone in 2018. Since you may still see some websites like Software Advice use the name Versature, we have used Versature in this comparison.
To illustrate the differences, consider a business with five employees who all need phones to collaborate and interact with customers and suppliers. For clarity, all prices discussed below are in Canadian dollars.
Ooma vs. Versature

 
Ooma Office Pro
Versature Starter Kit
Phone service for 4 employees
CAD $119.80/month plus taxes and fees*
CAD $134.99/month*
Mobile app
✓
✓
Videoconferencing with
simultaneous screen sharing
✓
✕
Company website available in French
✓
✕

*Ooma Office Pro is $29.95/user/month plus taxes & fees. Versature Starter Kit is $134.99/month for 1-5 lines.
Pricing. For a four-employee company, Ooma Office Pro costs approximately $119.80 per month (excluding the cost of hardware), plus applicable taxes and fees. By comparison, Versature's pricing per month is $134.99 for one to five lines with the Starter Kit package. For a company that only needs a few phone lines for employees, Ooma may be the more affordable option.
Hardware. Ooma hardware is available for purchase at a one-time cost. By contrast, Versature's phones are offered on a rental basis. Renting could result in higher costs in the longer run.
Alternatives to hardware. Using a custom handset from Ooma and Versature is not the only option you have to make a phone call. You can use mobile apps with both companies. With Ooma, you can also make and receive phone calls via a desktop app. That's a great option for employees who prefer to use their company laptops for calls. Versature has a browser-based webphone that can be used on a computer instead of a dedicated app. Further, Ooma can work with a company's analog phones through the Ooma Connect base station.
Ooma Office Pro vs. Versature: Videoconferencing comparison
Ooma and Versature both offer videoconferencing. The Ooma Office Pro and Ooma Enterprise plans include screen sharing and the ability for two users to share their screens to support better collaboration. Versature offers videoconferencing through integration with Huddle and only allows one user to share their screen at a time.
Two people screen sharing at the same time can boost workplace productivity in a few ways. For instance, a software development team might be seeking feedback from the sales team on a new piece of technology. By using simultaneous screen sharing, both teams can use the app at the same time and quickly find any bugs in the software, rather than relying on people to explain what they are seeing on their screens. Further, simultaneous screen sharing can be used for virtual training of new employees who need guidance on how to use a company's critical tools like expense claims, payroll and customer relationship management.
Ooma Office Pro vs. Versature: Differences in English and French support
Whether you run a small, medium-sized or larger business, local support matters. Consider how Ooma Office and Versature perform when it comes to support for the Canadian market. Ooma's website is available in English and French. That means you can look up information on the Ooma website in either language.
Versature's website is available in English, Spanish and other languages. Unfortunately, the company's website does not appear to offer a French-language version as of March 2022, though the technical support team is described as bilingual.
Customer service comparison: Ooma Office vs. Versature
Comparing prices and technical features will only provide so much insight into different VoIP services. Fortunately, reviews can provide additional perspective on how customers perceive the options. Let's look at reviews on G2.com, a business software review website with more than a million user reviews.
Ooma reviews. According to G2.com, 83 users gave Ooma Office an average rating of 4.7 stars out of 5.6 Also, reviewers comment positively on Ooma's affordability and call quality.
Versature reviews. According to G2.com, 49 users gave Versature an average rating of 4.8 stars out of 5.8 Several reviewers comment positively on the quality of the company's onboarding process. However, one reviewer commented about problems with Versature's customer service hours.
It may be helpful to read through individual customer reviews to see which comments are similar to your situation. You might want to focus on more recent reviews since companies often update their phone call technology.
International calling: How do Ooma Office and Versature compare?
Canada's top five trading partners are the United States, China, the United Kingdom, Japan and Mexico. Canadian companies may need the option to affordably make phone calls to customers and suppliers in many different countries.
With Ooma, international calling to the United States, Canada and Mexico are included in the basic plan. If you need to call other countries, Ooma offers fixed-rate plans and per-minute phone call pricing options. Ooma offers unlimited calling to 70+ countries.
Versature's website states that long-distance calling is "Unlimited to 40+ Countries." However, China is not on the Versature list of countries with unlimited calling. If unlimited calling to international customers in China is important to your business, Ooma may be the better choice.
What else to consider when choosing your communication platform
Pricing, features and international calling are reasonable points to compare and contrast for Ooma and Versature. Before making a final decision, here are a few other things to consider:
Is contract flexibility important? For example, a landscaping company with a seasonal business model might not want to pay for multiple phone lines all year round. In that situation, finding a service with a flexible or no contract may be a high priority.
Work-from-home productivity insights. Managing a work-from-home workforce presents challenges. Some phone companies offer practical tips to help with this challenge (e.g., How to help your employees work from home productively). For companies interested in boosting remote worker productivity, it might be wise to choose a service that appreciates the remote work challenge.
Area code options. Because of increasing demand, some popular area codes in large cities like Montreal and Toronto may be unavailable in the near future. Is it important that your business has a local area code to encourage local customers to call? If so, ask service providers if they have phone numbers in your preferred area codes before you make your final decision.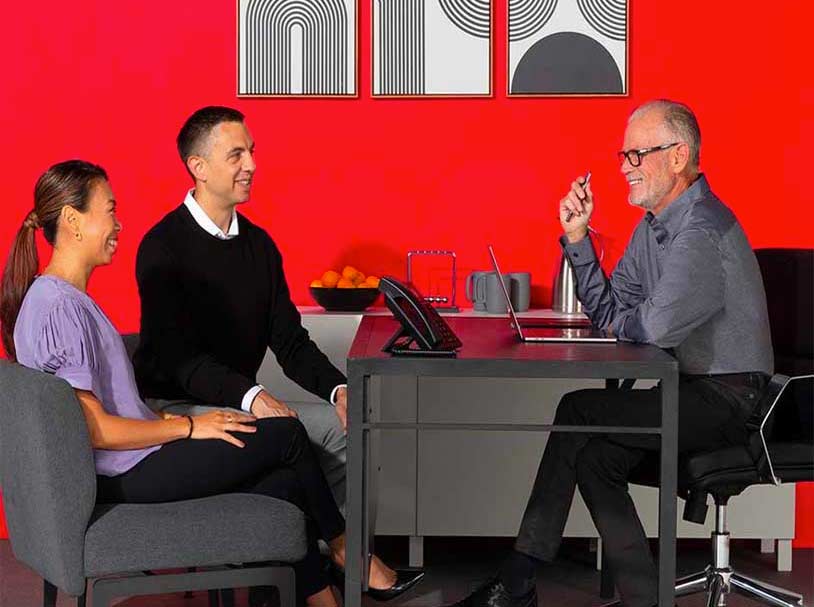 Learn more about how Ooma Office can help your business.
Thank you!
An Ooma Office Sales Representative will be in touch shortly.
866-573-0707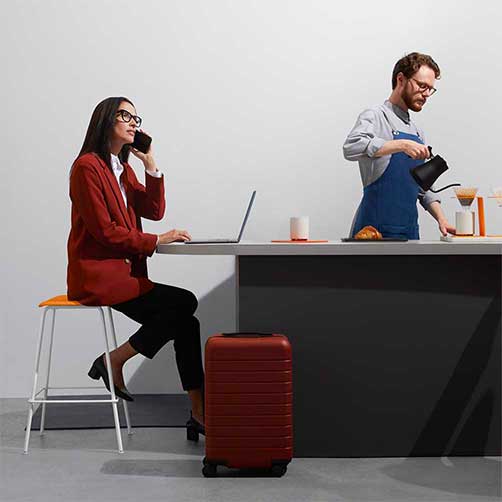 Learn more about how Ooma Office can help your business.
Just call 877-621-0515 or click this to CHAT. Or, fill out this form and someone will reach out to you shortly.