7 tips to improve phone calls between healthcare staff and patients
Effective patient communication is of course an essential part of running a healthcare practice, but the phone call remains one of the most powerful tools for you to connect with your patients. It's the first and last line of defense. Your patients are going to call you when they want an appointment, and they're going to call you again to follow-up.
Mastering the phone call will go a long way to making sure patients understand what's going on. But how do you do that? We'll take a look at how to leverage phone calls for better medical communications with patients in your healthcare practice.
What is an effective phone call in healthcare?
First, let's explain what we mean by an "effective" phone call. You and your healthcare team relay information to your patients in a phone call. You tell them details about their prescriptions, their appointments or anything else. You want your patient to clearly understand what you're saying. If they don't, that's a problem.
On the flip side, your team members must also understand what your patient is saying and respond in clear, easy-to-understand ways. If you can accomplish these things, you will earn the trust of your patients.
How can you make telephone calls more effective?
It starts with using clear, consistent and easy-to-understand language during your call. As you know, the level of health literacy varies from patient to patient. Remind your team that patients may be frightened by basic medical terms and too shy to ask you for an explanation.
When your staff is conversing with patients, they should avoid using terms that may sound scary. They should also stick to basic subjects, listen and empathize with patients. If they don't know the answer to something, they should admit they don't know and offer to find out and get back to the patient as soon as they're able.
Make great phone calls part of your organization's culture
Consistently achieving great phone calls in your business comes down to making customer service a core part of your organization's culture.
First, when you're hiring staff, make communication a high priority for your candidates. Ask them how they handle conflict, how they communicate, and if they can share specific moments they've had to practice effective communication.
Second, make it an important part of your training procedure. Create documents that can help your staff, new and old, understand how important good communication is for your patients. Train them on how to respond to upset patients and even give them scripts they can use. These scripts can be official policy, like the greeting they say when they first answer the phone, or they can even be for specific scenarios, like a billing issue.
They don't always have to say these scripts verbatim, since that can sound a little robotic and tone is an important part of an effective phone call. For example, you want people to be warm, empathetic and energetic. You don't want them to sound impatient, cold and short. Think about the things you appreciate when engaging with other businesses and implement those ideas with your staff.
Next Level Patient Communications
Clearly communicating over the phone is a great first step, but there are more tools you can use to improve how you handle those phone calls. This can make your patients feel better cared for.
Specifically, you can take advantage of technology to up your game. A VoIP phone system offers many advanced business features to not only train your staff, but foster effective phone calls with patients. Here are some of the many tools available in Ooma Office:
Don't leave callers hanging
If your receptionist is busy and you don't want your patients left hanging, Virtual Receptionist has your back. You can set it up to answer basic questions, like hours of operations. You can even create a call tree to quickly route your patients to the right staff member.
Stay connected on the go
Not in the office? No worries. With Ooma Office, you can stay connected to your patients no matter where you are. Turn your computer into a powerful phone with the Ooma Office desktop app, and stay connected to your business on the go with the Ooma Office mobile app.
Reduce call waiting time
Want your patients to have their phone call answered quicker? With Multi-Ring, you can have phone calls ring on multiple phones and devices at the same time, allowing the first available person to answer and help.
Get patients answers quicker
Don't forget to get ready for the busy times, like cold and flu season with Call Queuing. You can create a simple call center and automatically place patients in a virtual waiting room that can be enhanced with recorded announcements until a staff member is available to answer their questions.
Add some video to your practice
You don't need to limit your communication to one-on-one phone calls. With audio conference calls and videoconferencing, you can assemble your entire staff together to discuss issues—no matter where they are.
You're ready to improve your phone calls
Now that you've got the basics down, you're ready to begin making phone calls between your healthcare staff and patients more effective. Start an action plan and implement some of the ideas and strategies we've talked about here. If you need an advanced, affordable business phone system to take you to the next level, Ooma can help.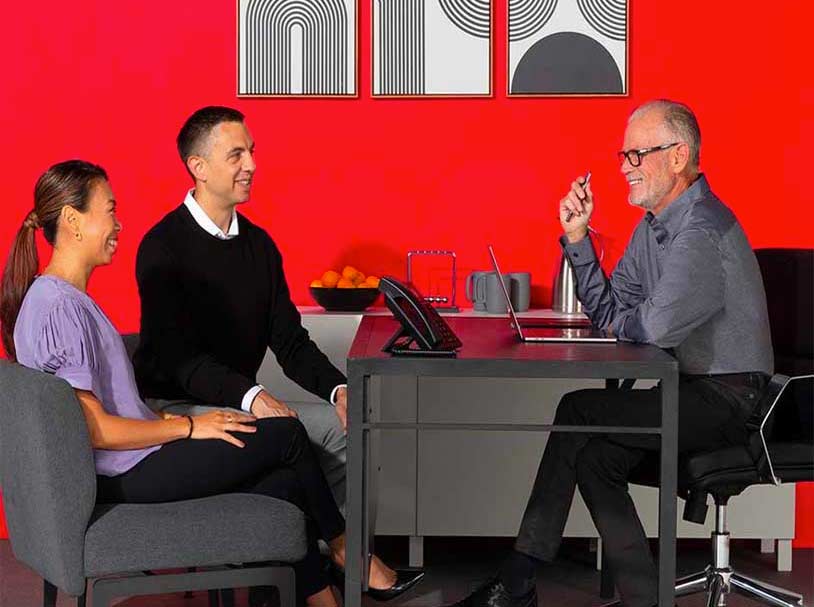 Learn more about how Ooma Office can help your business.
Thank you!
An Ooma Office Sales Representative will be in touch shortly.
866-573-0707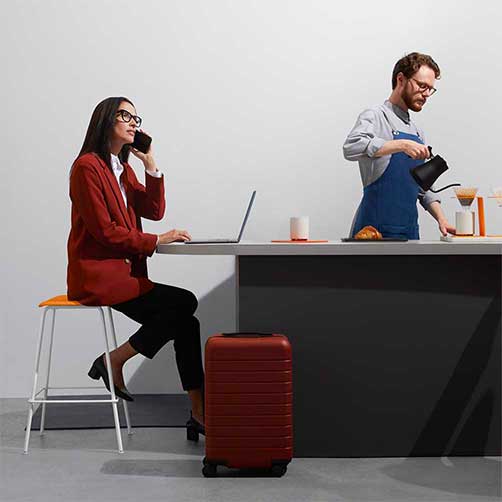 Learn more about how Ooma Office can help your business.
Just call 877-621-0515 or click this to CHAT. Or, fill out this form and someone will reach out to you shortly.