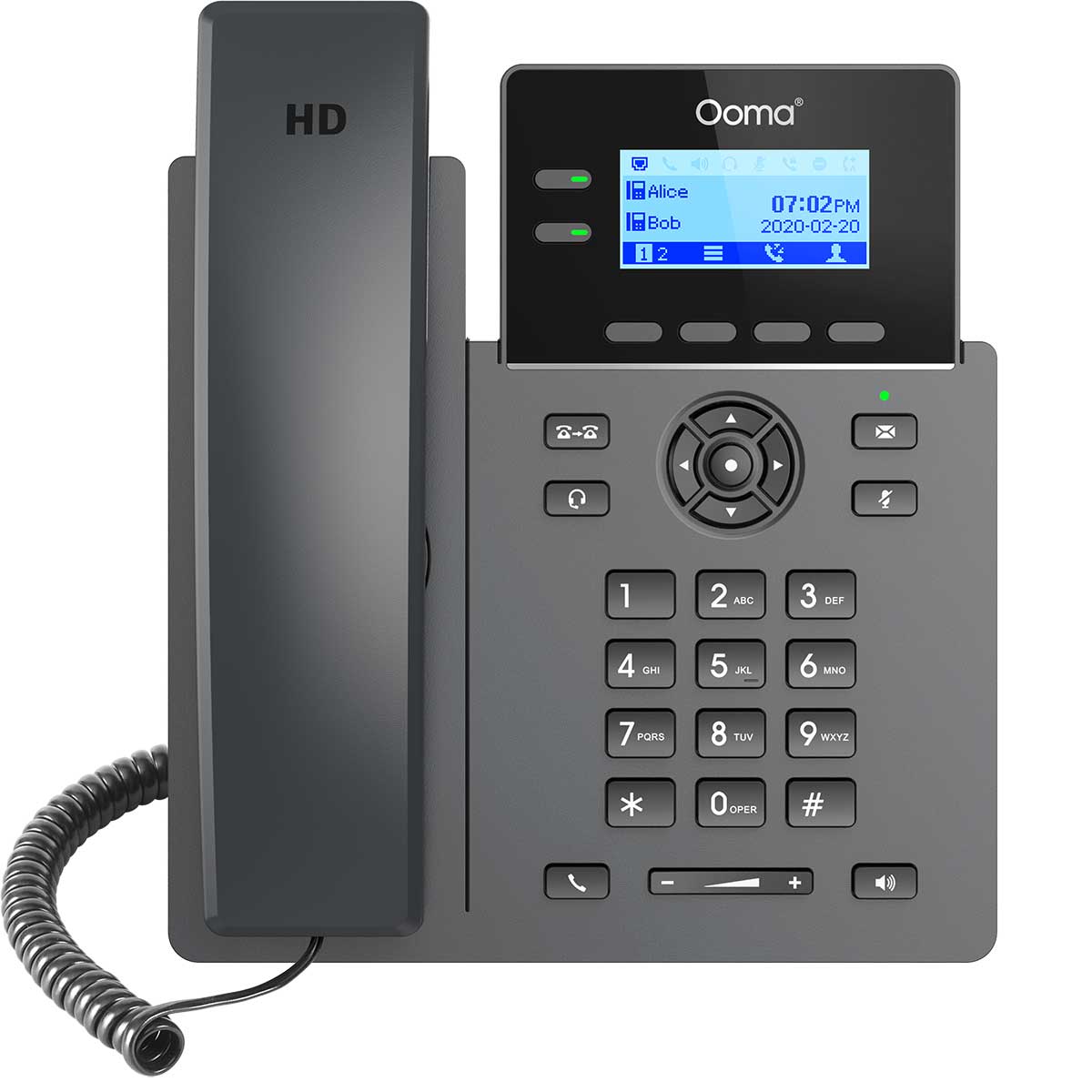 Ooma 2602W IP Phone
2-line IP phone with Wi-Fi capabilities that's just right for entry-level, small businesses and start-ups.
About this item
Great phone to handle low-to-medium call volumes. Includes dual-band Wi-Fi support; perfect for when running an Ethernet cable isn't ideal. In addition to Wi-Fi, includes these features of the Ooma 2602 IP Phone: full HD audio on speaker and handset for crystal-clear calling, 5-way voice conferencing, EHS headset support, and noise shield technology to reduce background sounds. Manufactured by Grandstream.
Features
Built-in dual-band Wi-Fi support
Supports 2 lines
Electronic Hook Switch (EHS) headset support
Full-duplex speakerphone with HD audio to maximize audio quality and clarity
Supports 5-way audio conferencing for easy conference calls
2.2" backlit, monochrome display
Ooma 2624W IP Phone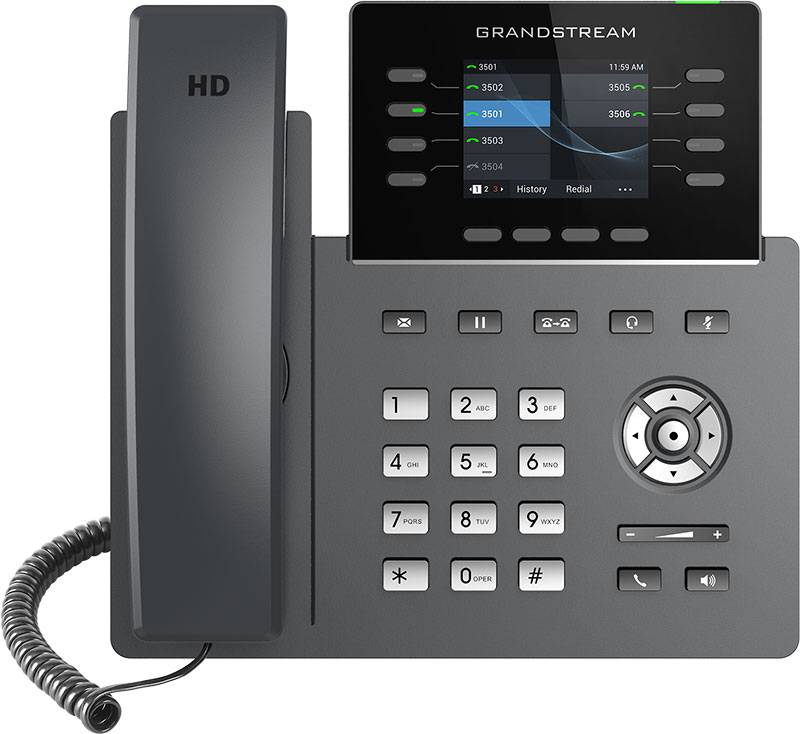 Powerful high-end IP phone delivers optimum efficiency and productivity.
Ooma 2613 IP Phone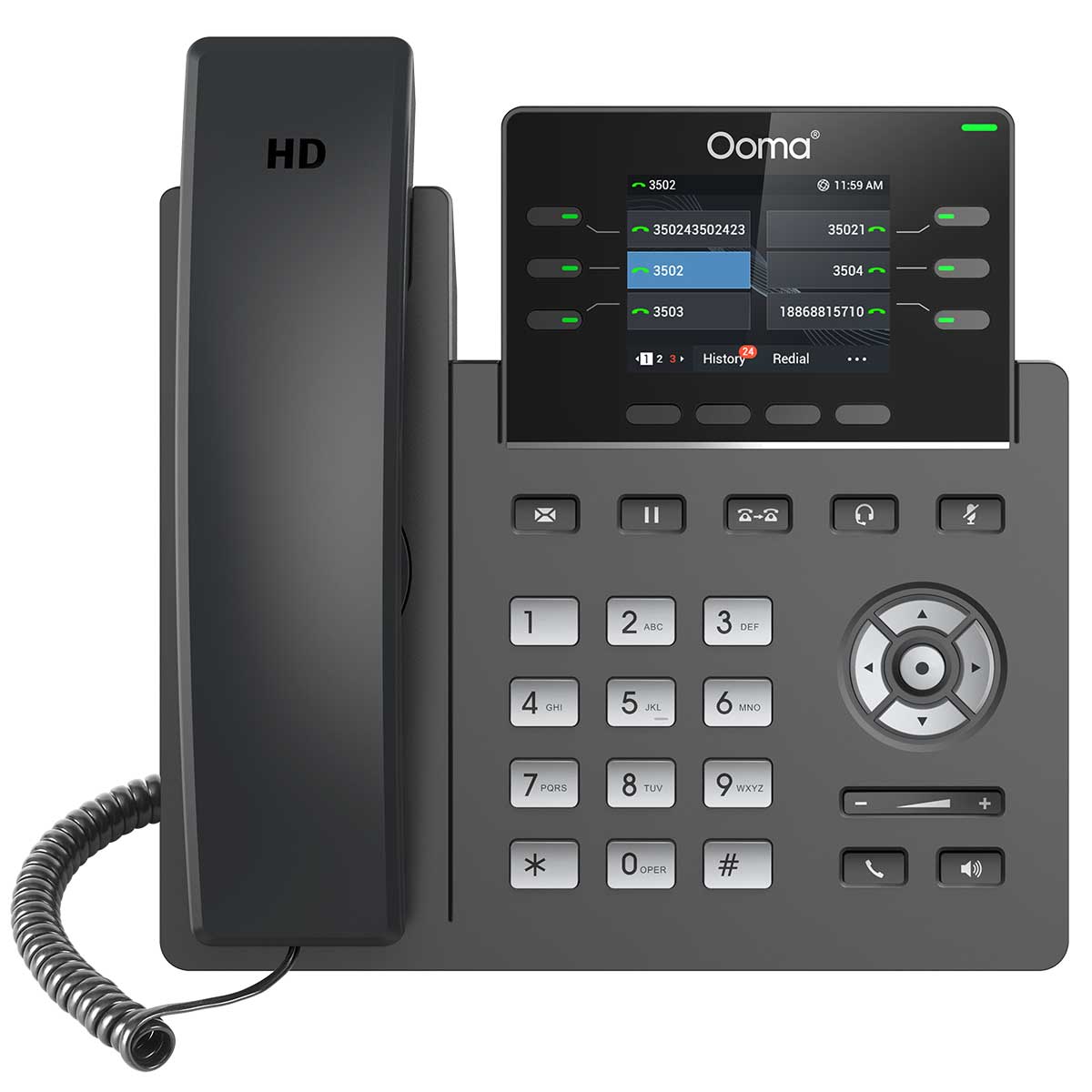 Mid-range next-gen IP phone enables clear communications in small and larger offices.
Ooma 2612 IP Phone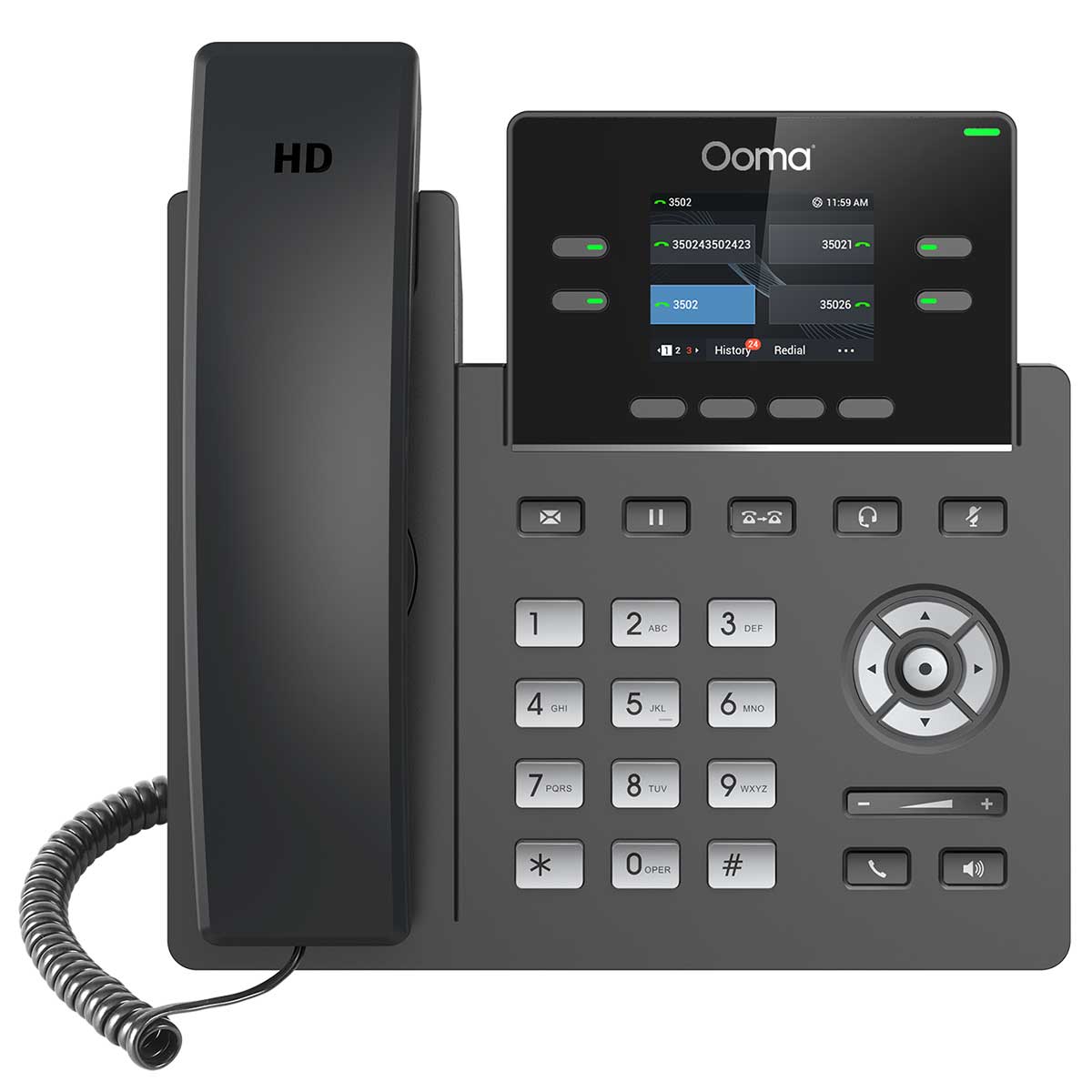 Versatile mid-range IP phone makes it easy for people in growing businesses to interact efficiently.