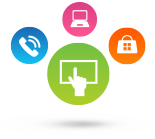 Not ready to buy now
Stay Connected
Get the latest updates & product offers from Ooma.
[raw]
SIGN UP
[/raw]
NEED HELP? LET'S CHAT
Live chat with a helpful salesperson about any of our products.
LIVE CHAT
[raw]

[/raw]
Refer a business
Get $100
Give friends, and yourself, a $100 Amazon Gift Card when they order Ooma Office Phone service.
Refer Now
[raw]

[/raw]
Call me now
Have a salesperson call me.