How to separate work and personal phones for better work-life balance
In recent years, the lines between work life and personal life have blurred–maybe even disintegrated. With terms like "remote work" and "hybrid worker," we're expected to be virtually on the clock around the clock , even at home. And those miniature computers (our smartphones) we carry everywhere, make work accessible 24/7.
But literally carrying around our workload, even in our personal life, is not good for us. In fact, 65 percent of employees report that workplace stress causes problems in other areas of their lives.
We've got to be better about separating the two, especially when it comes to work and personal phone use, but how? Short of using two different devices, we've come up with a list to help you shut off work during personal time and shut off personal distractions during work time. Let's take a look.
Use separate apps
One idea to separate work and personal phone use is to use different apps for home than for work. Sure, it's tempting to stick to the apps you're most familiar with, but there are plenty of great email, messaging, storage and note-taking apps. Just choose one set for work and another for home. So if Microsoft Outlook is required for your work email, maybe choose to use Gmail for your personal email.
Organize your apps
While separate apps help, you can also store them on different screens. Keep your work apps together on one screen and your personal apps together on another screen. That way, you minimize the threat of getting tempted and crossing over, like checking Instagram while you're working or taking a peek at Slack during dinner. Moreover, Apple and Android devices let you further divide your apps into folders on your screen and label them as you see fit. Sorting them this way can additionally keep personal and work lines from getting blurred.
Use separate calendars
One specific app that is especially prone to getting blurred is the calendar. While you can color code it and label it all you want, having work and personal on the same calendar still feels overwhelming and confusing. Having two separate calendar apps–one for work and one for home can be helpful, especially if you have multiple family members with access to your shared home calendar who are inserting appointments and events, too.
How to keep your work and personal life separate on Android phones
One underrated tool for keeping your work and personal life separate on Android devices is the ability to use different sign-ins on the same device. This means you can create one work profile with your work email, notes, calendar and apps, then when work is over for the day, sign out of that profile and sign in on your personal profile with its own email, notes, calendar, games, social media and apps. Easy-peasy with such clean-cut boundaries.
How to keep your work and personal life separate on an iPhone
You can keep your work and personal life separate on iPhones by using the focus modes tool. With iOS 15, Apple added focus modes to its handy toolbox . These modes let you block out notifications from people and apps not associated with the task at hand. Schedule the modes–work, personal, do not disturb or sleep–to come on each day at a given time, so you don't even have to think about making the transition. Furthermore, you can create your own focus mode–like if you're working remotely or in the office, and you can let your modes be automated by location or when you open an app. You can also assign different lock screens and home screens for each focus to further reinforce your focus. These modes can be set to sync to your other Apple devices, such as wearable tech like your Apple watch, to reduce distractions even more.
Get a separate business phone line with a mobile app
Finally, one of the best options when using your personal phone for work communications is to get a business phone line with business features, like the Ooma Office mobile app. It shows your work number in the caller ID, not your personal number, when using it for business-related tasks.
With the Ooma Office mobile app, available from both the App Store and Google Play, you can access valuable business features on your smartphone. You can manage calls better and easily distinguish between work and personal calls. Other features of the app that enhance the service include Do Not Disturb, call transfers to a colleague's extension or voicemail, collaboration through individual or group texts, photo and PDF sharing, call recording and playback, call blocking of unwanted numbers and robocalls, and even flipping a call from a desktop phone to a mobile phone.
Do Not Disturb can be especially helpful to separate personal and work life. With the Ooma Office app's Do Not Disturb mode, your business calls won't come through when you're in your "home" hours.
To get started with VoIP phone service and the Ooma Office Mobile app, visit Ooma today.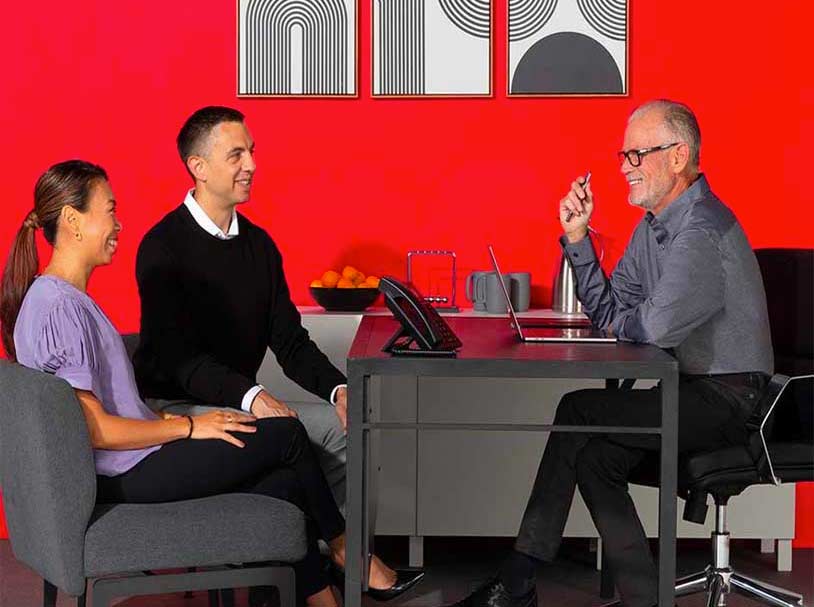 Learn more about how Ooma Office can help your business.
Thank you!
An Ooma Office Sales Representative will be in touch shortly.
866-573-0707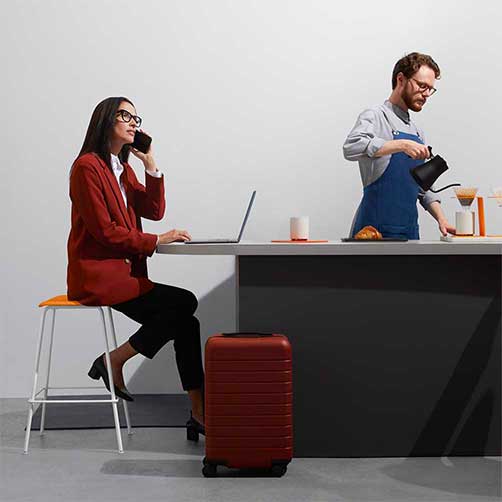 Learn more about how Ooma Office can help your business.
Just call 877-621-0515 or click this to CHAT. Or, fill out this form and someone will reach out to you shortly.