What is digital call deflection?
Digital call deflection sounds like a move by a Jedi to block attacks by robotic telemarketers. But it's actually a business telecom feature that can easily transport a customer on a phone call to another communication method, such as a text, an email or a chat.
It's kind of like call forwarding, except instead of sending the call to another phone number, the call is sent or "deflected" to a text message, email or chat box.
Why is call deflection expected nowadays?
Mobile apps have spoiled us. They offer a world of conveniences at our fingertips. It's easy-peasy to text a friend, email a breaking news article, send a party invite, share photos and videos on social media, or purchase items online. The bottom line is we expect to interact with businesses with the same technologies that we use in our personal life.
How can businesses use call deflection?
The use cases for call deflection are as vast as a galaxy far, far away. Well, maybe not quite that expansive, but here are a few examples:
You run a health spa at a luxury hotel. Guests are calling to book treatments. Rather than make them wait on hold to speak to someone in person, give callers a more relaxing way to connect to an online website showing treatment packages, costs and available times. They can quickly set up their own appointment and go about enjoying the hotel's other amenities.
Your home insurance office is deluged with calls when your city receives its typical annual rainfall in one 24-hour period. Give callers the option to receive a link to get instructions on how to file a claim.
It's Monday morning and your dental office receptionist is busy listening to all the non-emergency voicemails that were left over the weekend. Callers who don't want to wait on hold can be offered the option to text your receptionist who can then text or call them back.
Your restaurant's menu varies depending on what's available from your local vendors. Free up your staff's time, and phone lines, by giving callers the ability to receive a link to your webpage displaying your daily menu.
How does Digital Call Deflection work at Ooma?
Digital Call Deflection is a new feature included in the Ooma Office Pro Plus service plan. Businesses set up their Virtual Receptionist to instruct callers that they can shift from a voice call to a text channel by pressing a specific key. For example:
Your local market is already getting calls from customers eager to order free-range fresh poultry for the holidays. You can create a Virtual Receptionist message for your sales department that says, "Would you like to see our catalog and order online? Press 7 and we'll text you a link."
As the owner of a remote event venue, you get lots of calls from frantic guests who are lost. Unfortunately, they usually call just as every staff member is busy making sure everything is ready when the doors open. Relieve everybody's stress by creating a Virtual Receptionist message like, "For detailed directions to Foggy Valley Winery, press 8 and we'll text you a map."
Your accounting firm gets swamped during the tax season. Use Digital Call Deflection to give callers waiting in a queue another way to communicate. "We can't answer your call right now. Would you prefer to text? Press 7 to start a conversation with one of our associates. Otherwise, stay on the line and leave a voicemail message and we'll respond as soon as possible."
Of course, these options only work if a caller is using a smartphone. How will they know? They'll hear a voice message letting them know if their message was sent or if it failed.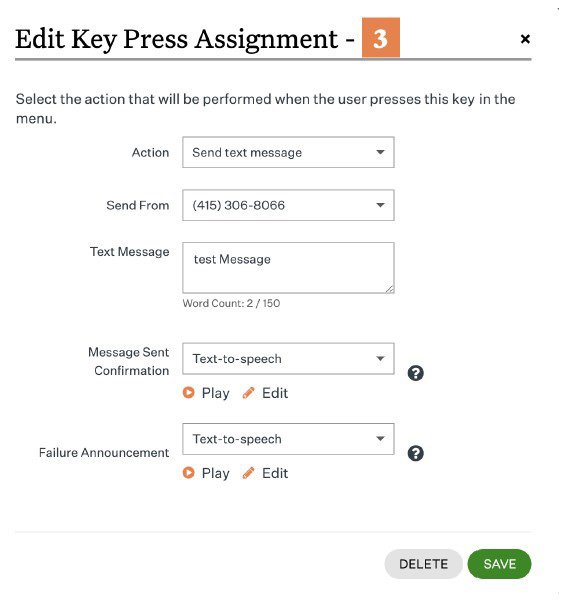 To learn more about Digital Call Deflection at Ooma, go to the Digital Call Deflection support page or give us a call at (800) 927-4689.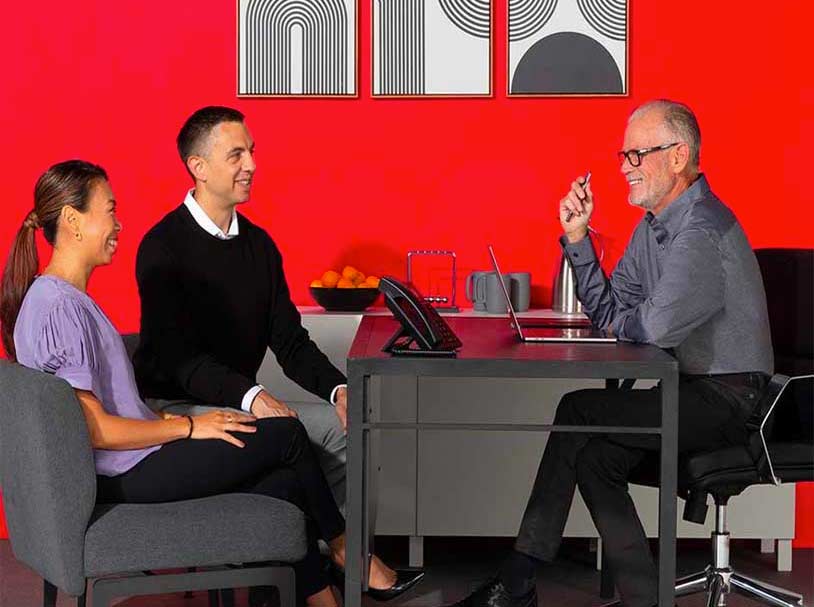 Learn more about how Ooma Office can help your business.
Thank you!
An Ooma Office Sales Representative will be in touch shortly.
866-573-0707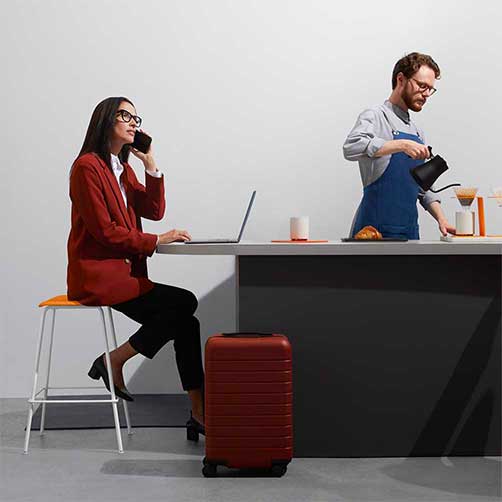 Learn more about how Ooma Office can help your business.
Just call 877-621-0515 or click this to CHAT. Or, fill out this form and someone will reach out to you shortly.