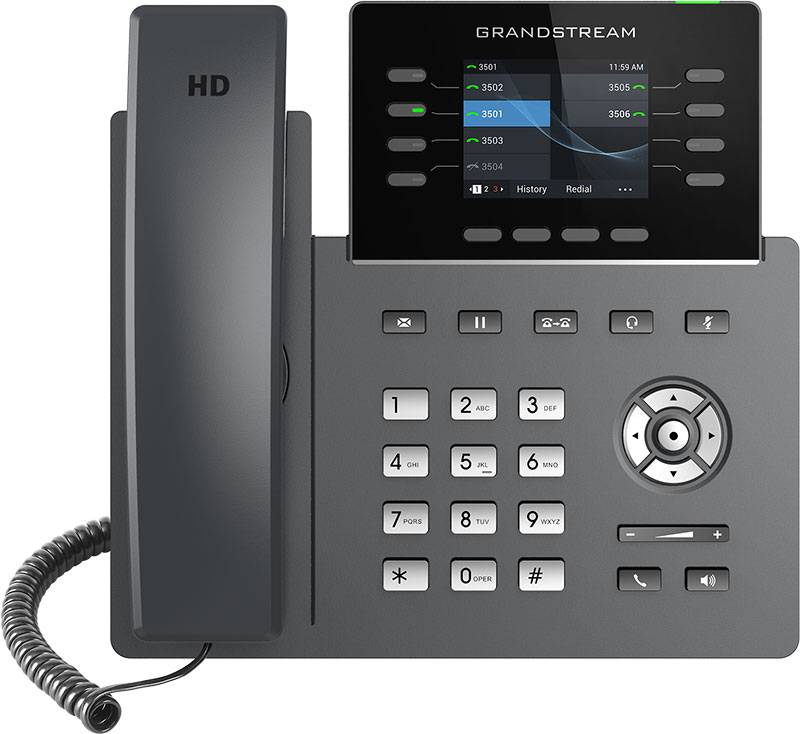 Ooma 2624W IP Phone
Powerful high-end IP phone delivers optimum efficiency and productivity.
About this item
Business users love having a powerful high-end IP phone that delivers optimum efficiency and productivity. Great for growing businesses, and busy professionals, it includes 32 programmable buttons, dual Gigabit ports, color LCD display, and dual-band Wi-Fi. Ideal for high-volume personnel that need advanced telephony features to maximize productivity. Manufactured by Grandstream.
Features
Supports 8 lines
Electronic Hook Switch (EHS) support for Bluetooth and DECT headsets
Full-duplex speakerphone with HD audio to maximize audio quality and clarity
32 programmable keys
2.8" color display
Dual-band Wi-Fi
Bluetooth
10/100/1000 Ethernet with pass through port
Ooma 2612 IP Phone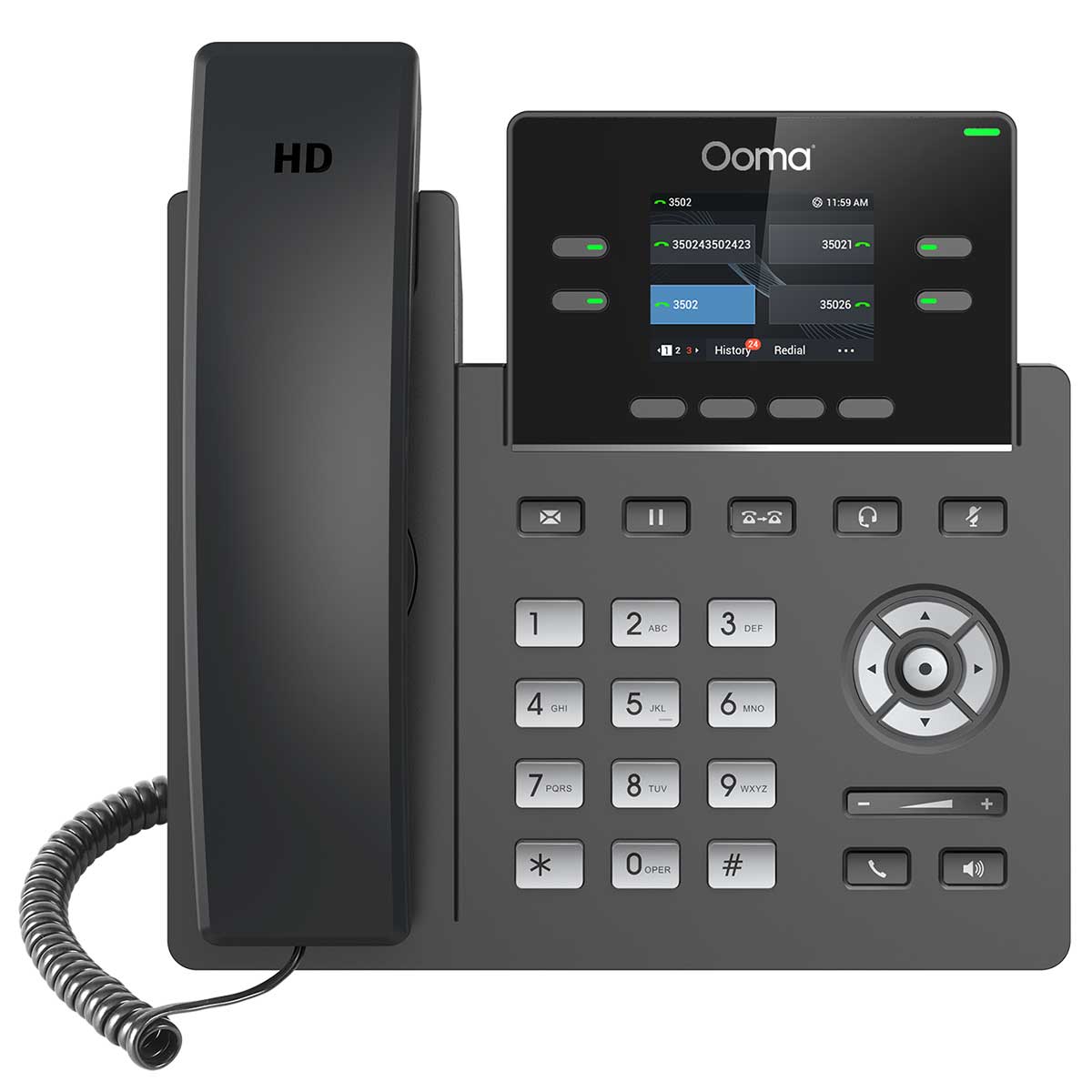 Versatile mid-range IP phone makes it easy for people in growing businesses to interact efficiently.
Ooma 2615W IP Phone
High-end IP phone with next-gen features including integrated Wi-Fi, Bluetooth support, 40 programmable buttons, and more.
Ooma 2602 IP Phone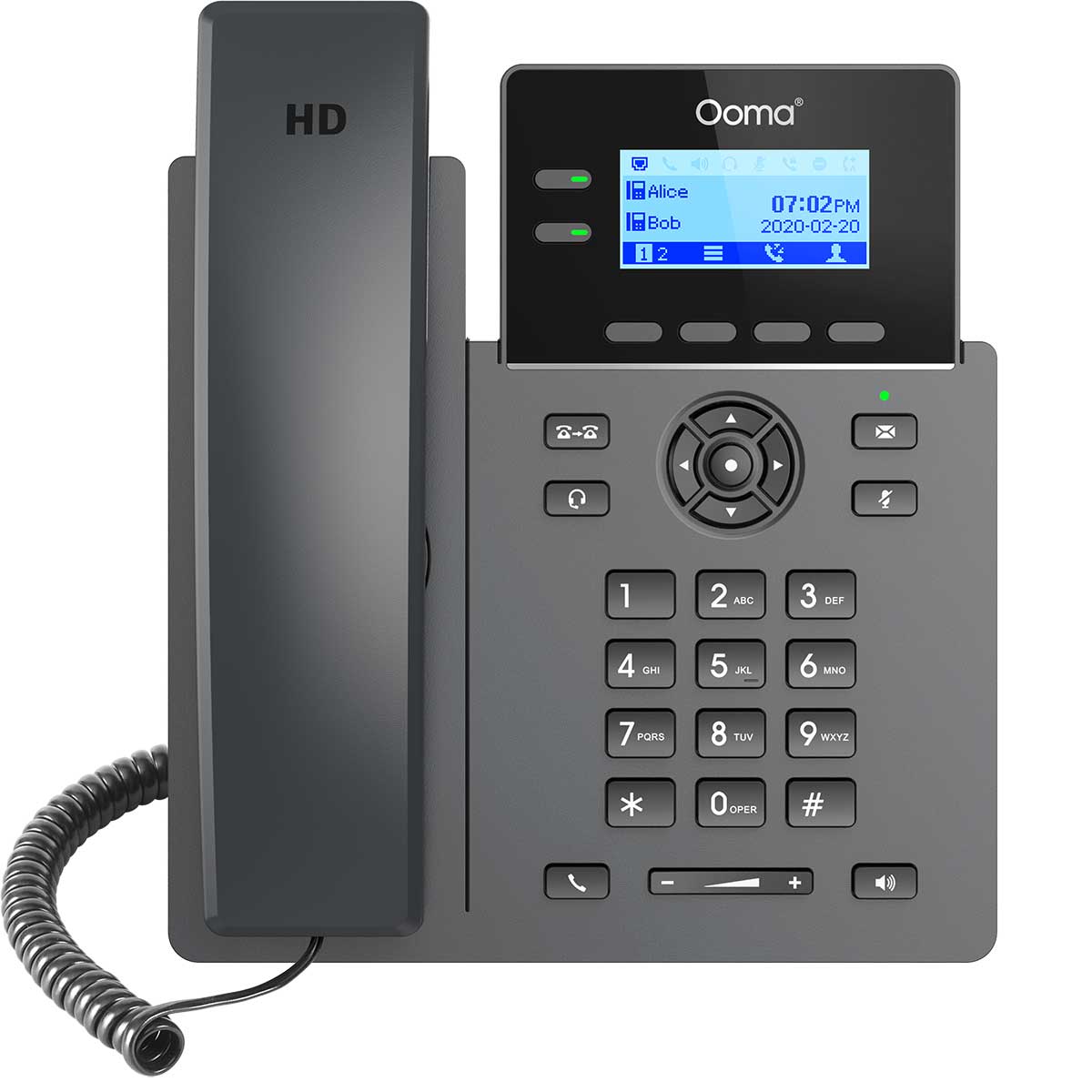 Entry-level 2-line IP phone is great for new or small businesses, or users with low to medium call volumes.