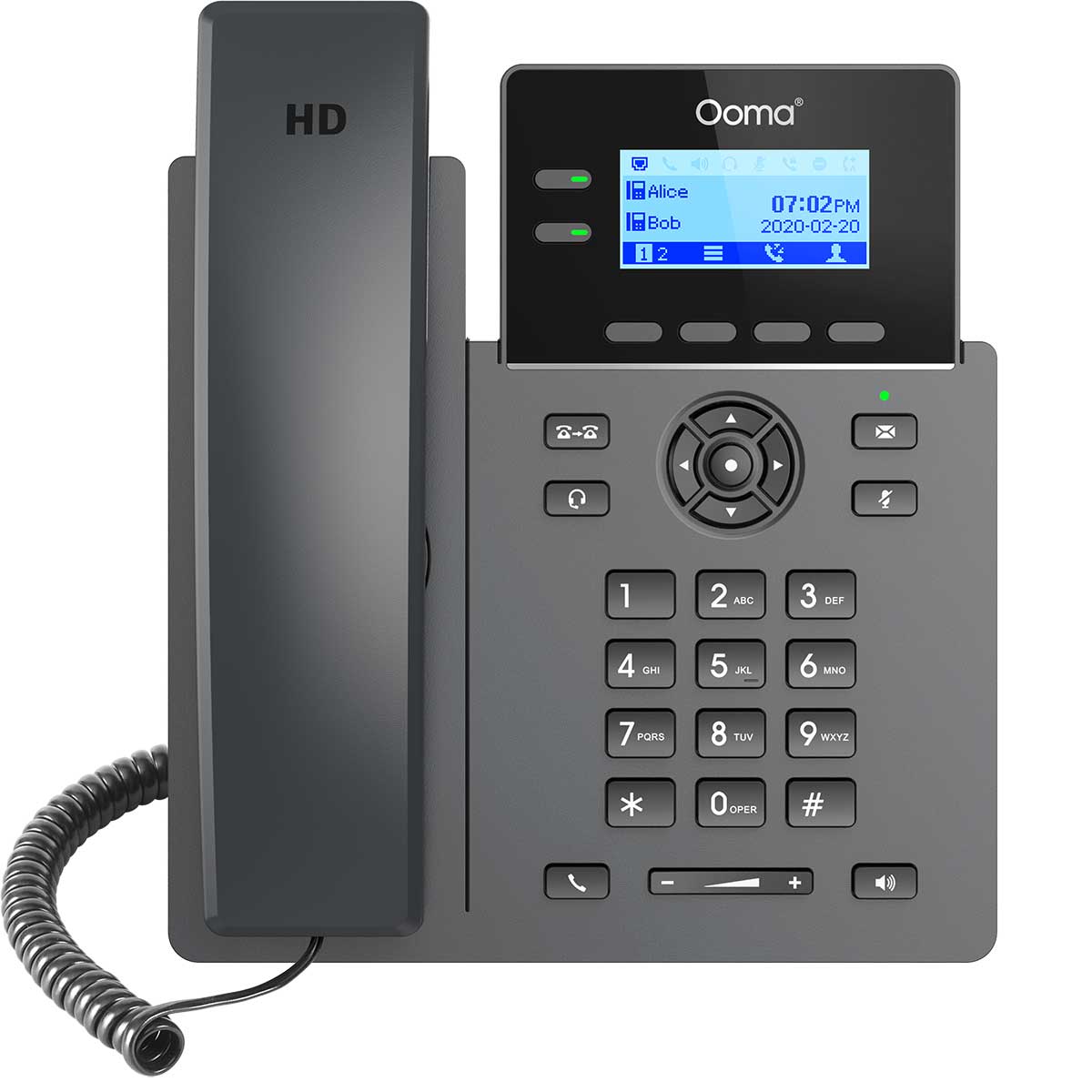 Ooma 2602 IP Phone
Entry-level 2-line IP phone is great for new or small businesses, or users with low to medium call volumes.
About this item
Great for new or small businesses with low to medium call volumes. Features 5-way voice conferencing, full HD audio on both the speaker and handset to enable great clarity, EHS support for headsets, and noise shield technology to minimize background noise. Manufactured by Grandstream.
Features
Supports 2 lines
Electronic Hook Switch (EHS) support for headsets
Full-duplex speakerphone with HD audio to maximize audio quality and clarity
Supports 5-way audio conferencing for easy conference calls
2.2" backlit, monochrome display
10/100 Ethernet with pass through port
Built-in PoE to power the device and give it a network connection
Ooma 2613 IP Phone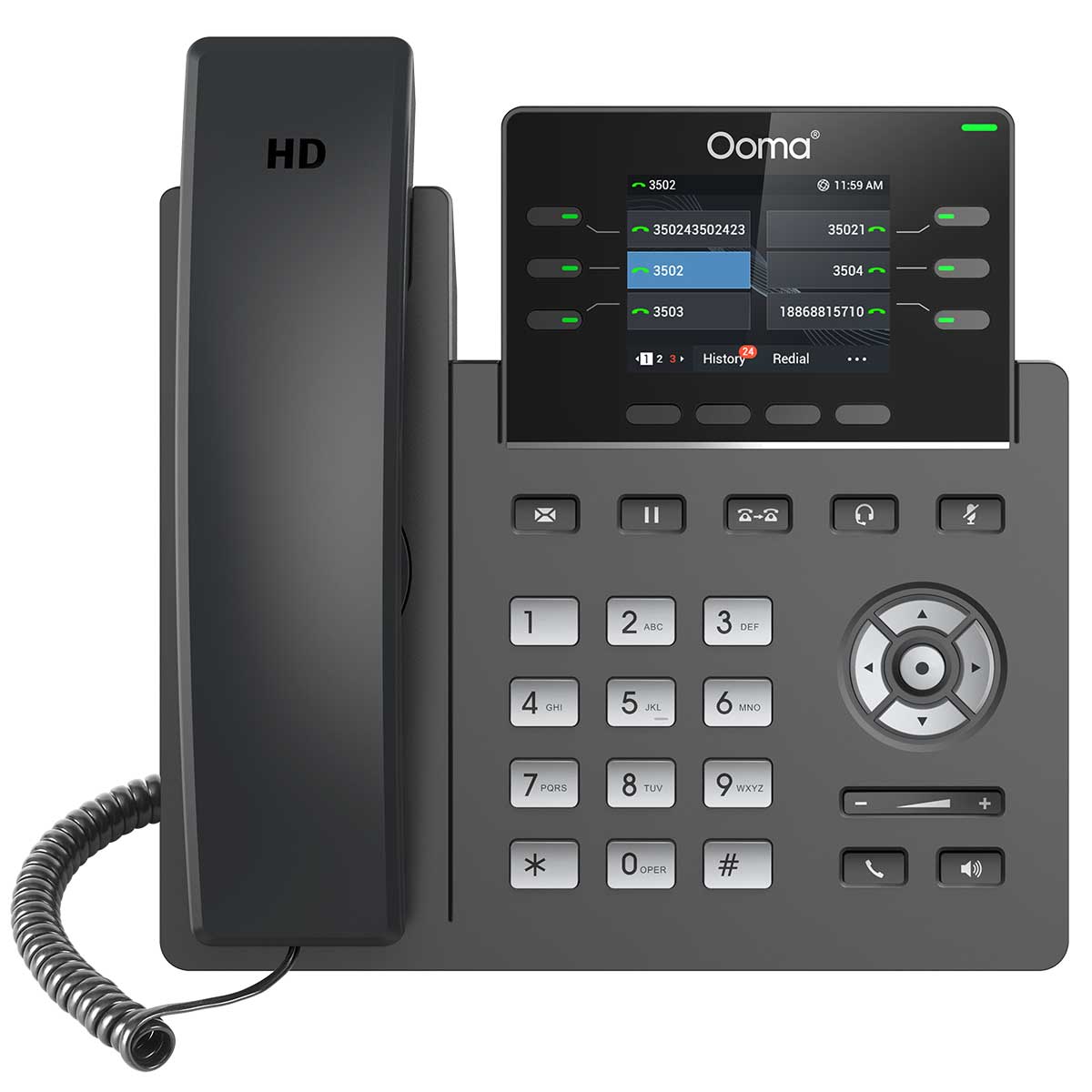 Mid-range next-gen IP phone enables clear communications in small and larger offices.
Ooma 2612 IP Phone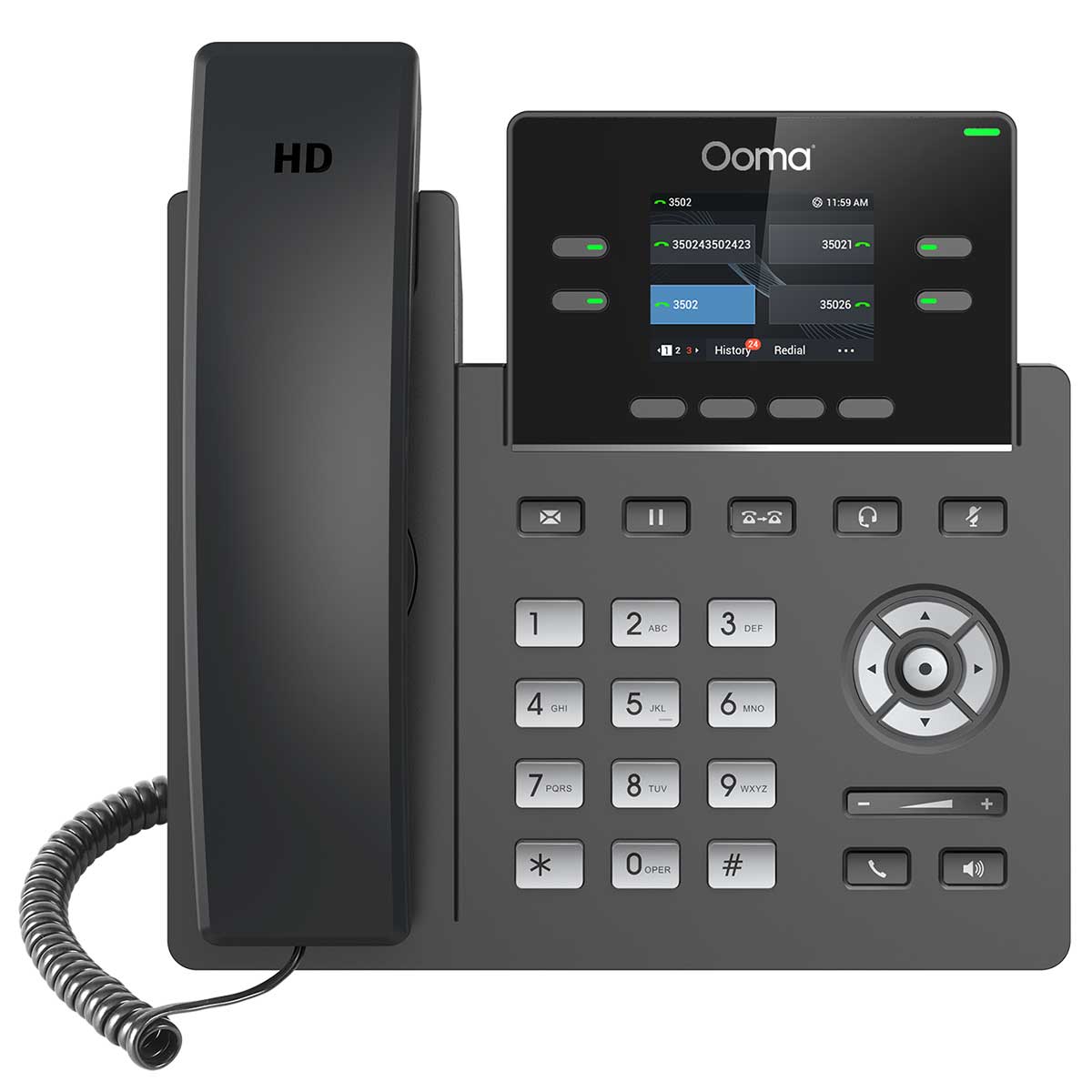 Versatile mid-range IP phone makes it easy for people in growing businesses to interact efficiently.
Ooma 2615W IP Phone
High-end IP phone with next-gen features including integrated Wi-Fi, Bluetooth support, 40 programmable buttons, and more.