We'd love to hear from you about your experience with
Ooma Office.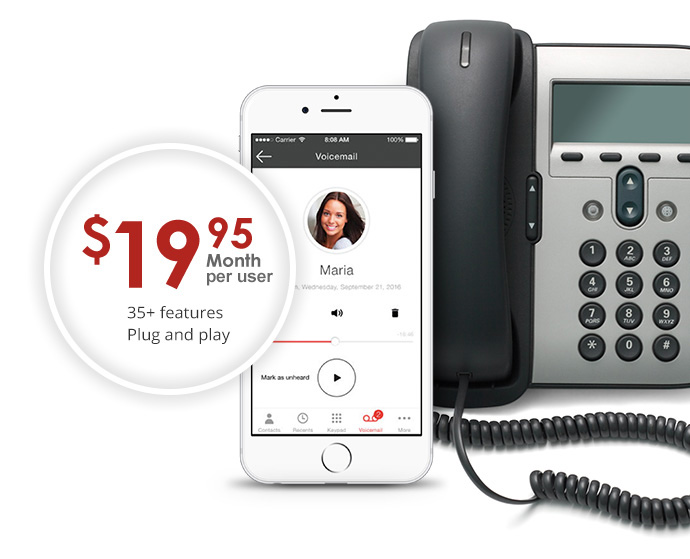 Reviews from other customers:
Sharon from Blonde Renditions
Top three benefits of Ooma Office- keep your number, extension dialing, easy set up.
---
The ease of use is pretty much the main reason to have OOMA as your primary business phone provider. My favorite feature is the ability to call a client from my personal cell phone (using the OOMA app) and make it appear that I am calling from my business number as opposed to my personal cell number. I really love that!
---
Ooma Office has greater competitiveness with current local monopolies, Versatile setup - Creates phone plugins without the wiring expense, Better North American Coverage for a cheaper price.
---
We are a small engineering firm. Having the Ooma system allowed some of our staff to work from home and still seem professional.
---
Our top 3 benefits of choosing Ooma Office are the savings, no contracts, and the ability to keep your number.
---
Great business phone system
Love my Ooma phone system. Saved about $30 a month over Cox. -- William from Evopro
---
Allan Walker on Jul 31, 2018
Ooma empowered my ministry to conduct business across the nation from my home-based office.
---
I love my Ooma Office. Saved over $130 every month. Great voice quality, easy to set up and love the mobile app! Two thumbs up!
---
Completely Computers on Jul 31, 2018
Three words to describe my Ooma Office- cost efficient, manageable, and flexible features
---
I've been with North American Rentals for 11 years. Basically, we own aerial equipment that we wholesale re-rent to rental houses (not the direct user whether is a contractor or home owner). Having reliable phone service for our office is essential. Not only are we drastically saving money over our previous service provider, but the phones we purchased (on sale!) work great - so easy to use. Even my boss can use them without a problem. Call clarity is also great
---