When seconds matter: How 911 and Ooma help you act quickly
In an emergency, seconds can mean the difference between life and death.
Cardiac Arrest: For every minute that goes by without CPR and defibrillation, chances of survival decrease by seven to 10 percent.
Stroke: For every minute without treatment, nearly two million brain cells die.
Fire: A small flame can ignite into a major fire in less than 30 seconds and engulf a home in five minutes.
With effective planning and preparation, you'll have the tools in place to get the help you need.
Here are three ways that Ooma can help you respond to an emergency.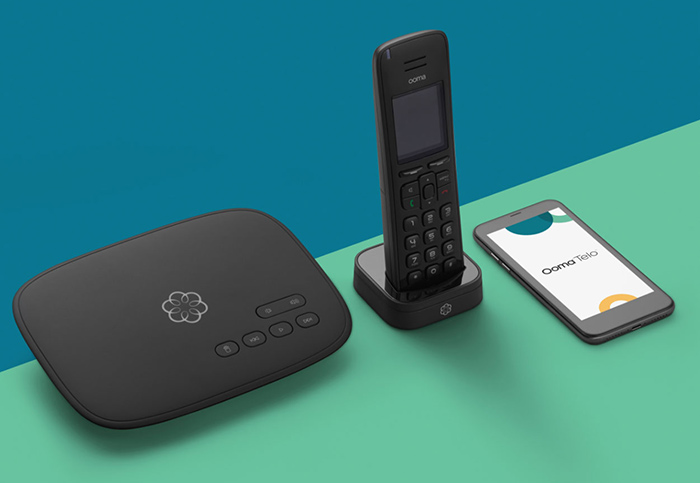 1. Dial 911 with your Ooma-connected phone
Both Ooma Telo home phone customers and Ooma Office business phone customers have 911 service included in their phone plan. Thus, you won't have to think twice when you pick up the phone to dial 911.
Ooma's 911 feature automatically sends your self-provisioned physical address to emergency responders so that they can come right to your door. Ooma customers can access and update this physical location in their account settings.
"I've been a tech person for a very long time, but I was hesitant to give up my landline. I have heard horror stories about people having issues reaching needed services over cell. I did not want to lose my ability to reach the services. The day happened that I needed emergency services and Ooma was right there. It may have saved a life. Thank you for having a great E911 system and great service," says James, an Ooma Telo customer.
See Dialing 911 for Emergency Services, which summarizes important differences between Ooma's 911 service and traditional 911 service."
2. Call 911 via the Ooma App
Ooma also supports 911 emergency calls from its mobile calling apps. When you can't get to your home phone or desk phone, use the Ooma Telo app to call 911.
Even when you're not at home, you can use the apps to respond to an emergency remotely. Whether your babysitter just told you that your child is sick or your Ooma Home security system just alerted you to a problem, you can dial 911 from Ooma's app and save valuable time.
A call made with the app uses the same advanced technology as a call made with your Ooma-connected phone. Rather than relying on the physical location of your mobile phone, the service will instead rely upon the self-provisioned emergency access address that you've listed on your Ooma account.
911 isn't limited to customers with Ooma phone service. Ooma Smart Security customers using the Secure Plan also have access to advanced emergency technology.
3. Automatically alert your emergency contact
With Ooma's 911 Alerts, your phone system can instantly send an alert to you or an emergency contact you've designated if 911 is dialed from an Ooma-connected phone.
With text message or email notifications in place, family members can respond quickly if there's an emergency. You can also use it across households to be notified about an elderly relative, friend, or neighbor.
All Ooma Telo users have access to the 911 Alerts function. The notification message will automatically include the Ooma account holder's name, phone number and service address. You can also include a customized message that's relevant to your needs. For example, you can add a reminder to stay calm, include the phone number of a primary care doctor, or list prescription drug information or allergies to relay to first responders.
Learn more about how Ooma is helping people stay connected to what matters the most. Read: How VoIP Can Help the Hearing Impaired.