Home office safety: How to safeguard your home business.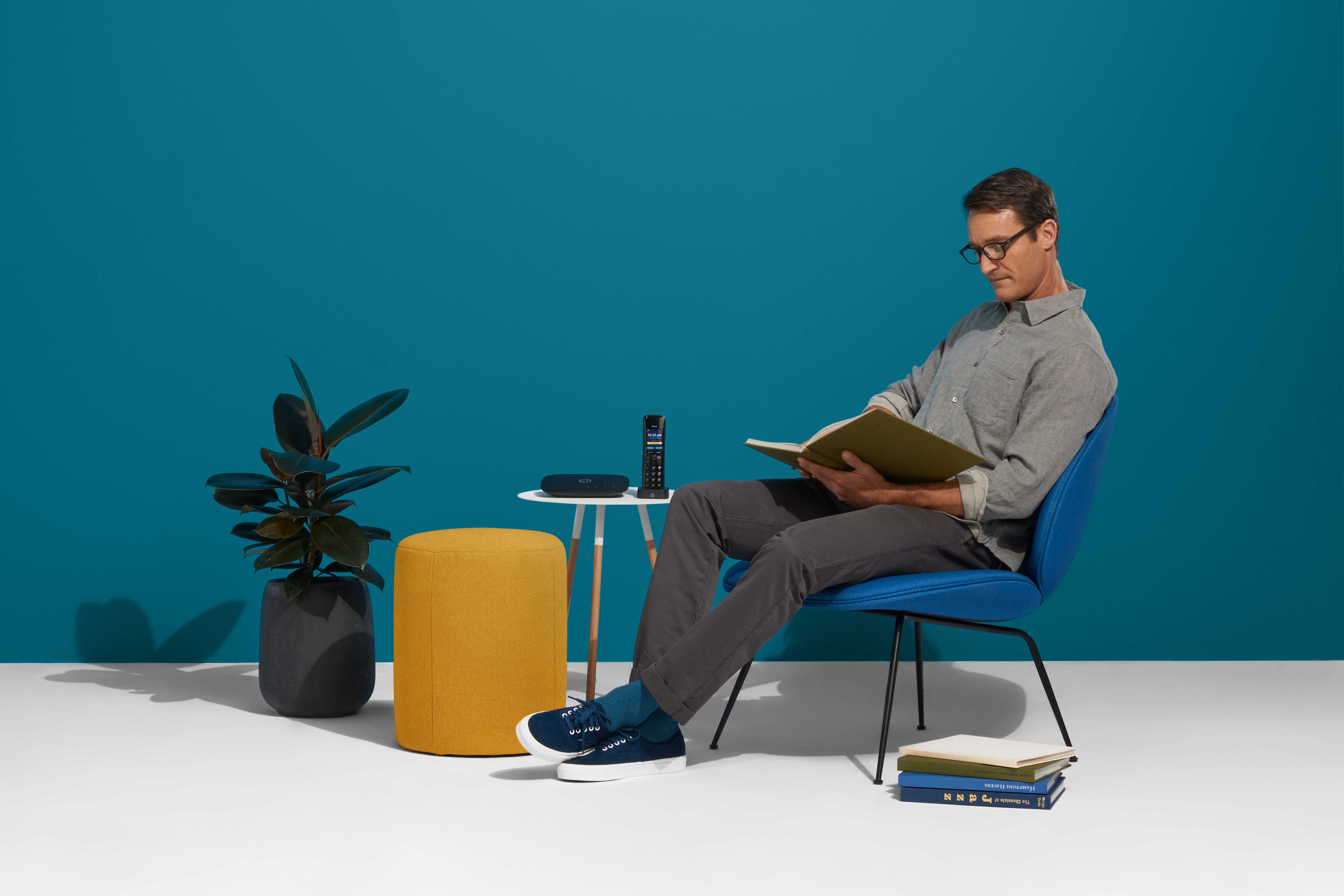 Protecting your home is already a tough challenge, but it's even more difficult for those of us who run a small business out of our homes. Not only do you have to protect your loved ones and valuables, you have to protect your livelihood.
Home businesses can be convenient thanks to incredible commutes, but they also come with several confusing overlaps. How do you manage protecting your home and business at the same time? We've put together this guide that'll help you get started.
Create boundaries.
First things first, you're going to need to create some rules. If your home business is going to see clients visit your home, you need to make sure your home is neat and tidy. Your entrance and office at the very least. Also make sure that no one else in your home bothers you during office hours.
It can be difficult for other people to know whether you're on an important call, or meeting with an important client.
Creating boundaries is important for you to fully concentrate on your work and grow your business. At the same time, having a home business can make it easy to turn into a workaholic. When it's time for your work to end, end. Enjoy time with your family, and let them know that's a part of the boundaries you want to create.
Check your zoning laws.
Residential areas often have laws that make it easy for people to live, while business and industrial areas have laws that make it easy to get business done. That's not as clear cut when you run a home business. You're going to need to check out your local zoning laws to see what you can do from home.
If you have clients, what's the parking situation like? Are permits required or is street parking allowed during certain hours? Are your employees allowed to work from your home or office, or do you need to have them be remote?
These are important questions that can keep you on the right side of the law, which is important for safeguarding your home business.
Get a PO Box.
We get enough mail to our homes as it is, from grocery coupons to political mailers. The last thing you need is your work mail to come to the same place. It's not just annoying either, it's a safety hazard. Would you give your home address to everyone you worked with if you were at an office? Probably not. That's why it's best to get a PO Box for your business.
That way, you can have all your business mail arrive there. Sure, you'll have to go out and get the mail every day, but that also means you'll finally get to get out of the house.
Know your workers.
If you're a small home business and you have employees, it's highly likely that you're going to invite some of them over a lot. In fact, you may eventually come to see these employees as family members themselves. That's why it's incredibly important to fully know the people you're going to hire.
You're going to let these people come into your home on a regular basis, and your family is likely to be in the same area at least some of the time. You need to be able to trust them fully. Otherwise, you're setting yourself up for some danger.
Check your insurance coverage.
You may assume that your home insurance covers your home business. It doesn't. The first thing you need to do is to call up your home insurance company and check what it covers. While some home insurance policies cover things like business equipment, they do not cover things that are more important. They often don't cover liability, lost data or income.
So if your home is robbed and your money or data is stolen, you're out of luck. If your home burns down, not only do you have to worry about your place of living being gone, you have to worry about your means of income disappearing, too. Find out where the gaps are and go get some business insurance to cover yourself. You can never be too careful.
Secure your data and network.
Your home business is coursing with important data. You have the information of clients and business deals, and you need to make sure they're as secure as possible. A lot of that is going to come down to good internet security. Get a firewall installed to protect you from potential malware, and make sure you get a Virtual Private Network (VPN) to protect your network.
Definitely make sure you have features like two-factor authentication turned on for your various accounts, whether it's your Microsoft, Google or Apple accounts. If the services you use offer two-factor authentication, turn it on. They'll often have you use your phone to log into your service, making it difficult for hackers to hack your password.
You're also going to want to take steps to protect the physical information in your office. That includes doing things like backing up files electronically and investing in locking file cabinets and safes.
Get a home security system.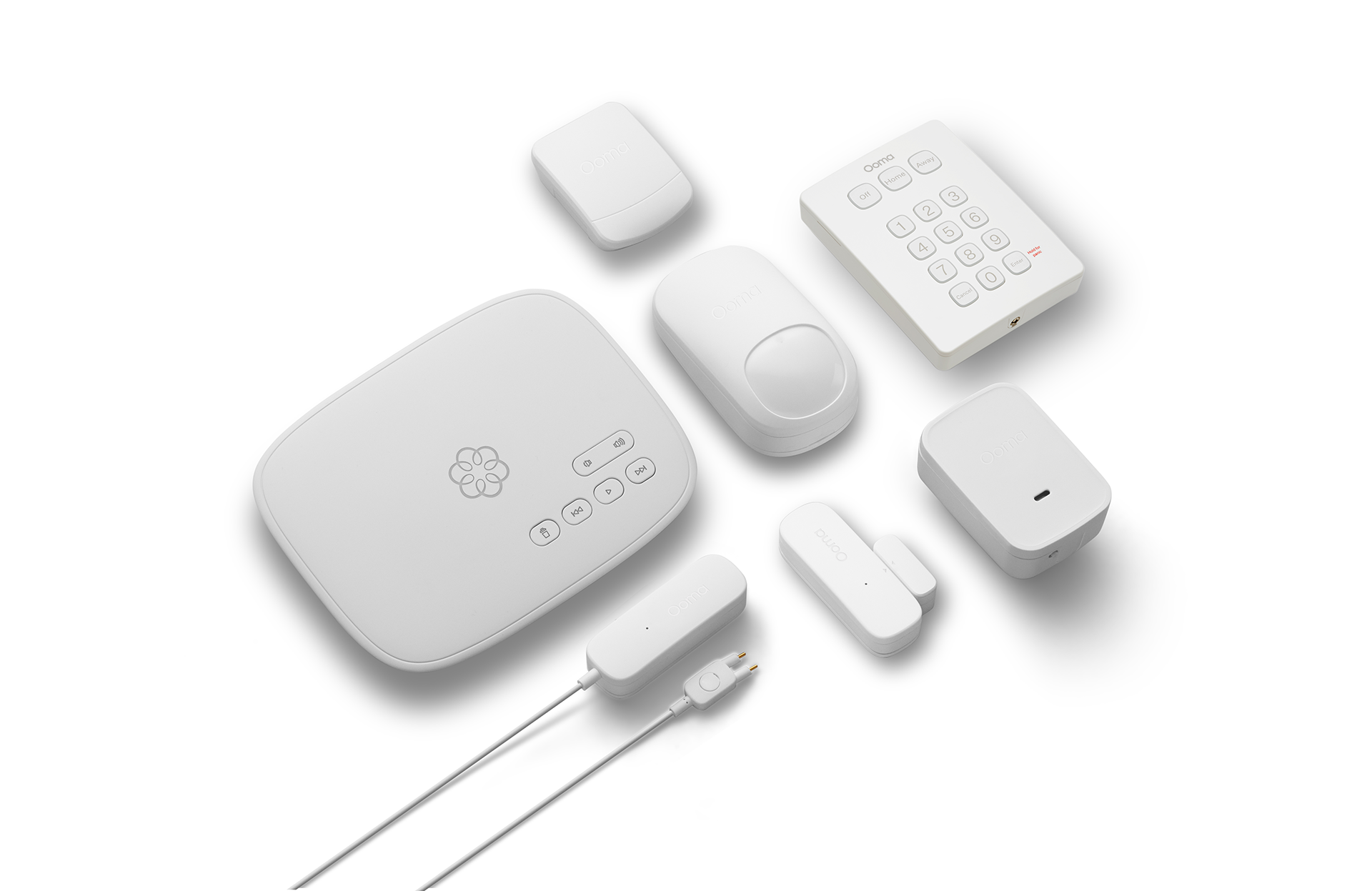 Even better, you're going to want at home security system. You can use one, like Ooma Smart Security, to fully protect the physical space of your home office. Put motion sensors inside so that you can detect when someone is inside, while window and door sensors can tell you when someone enters.
No matter where you are in the world, a smart security system can monitor your home office to make sure everything is safe. Of course, you can also expand it to the rest of your home to keep your family and other valuables safe, too.
Ooma's Home Security system has an added perk, as it can integrate with Ooma's small business phone service to give you things like a virtual receptionist, support and more.