Ooma Telo + Linx
The Ooma Linx is a wireless accessory that connects telephony devices like phones and fax machines from anywhere in your home to an Ooma Telo system.
Key benefits of Ooma Telo + Linx

Superior security and range
Uses the latest DECT technology and licensed spectrum to achieve large coverage areas while avoiding interference with home wifi networks and other home electronics.

Supports advanced features
Users can enjoy distinctive ring patterns, caller-ID, call-waiting caller-ID, and a visual message-waiting indicator.

Convenience and portability
You can install your main phone in any convenient location, even if your router and Ooma Telo are located in a remote part of the home.
Easy setup
You can use your main number, or dedicate a separate number for a home office. With our easy DIY setup, you'll be calling in minutes and won't have to pay expensive installation fees.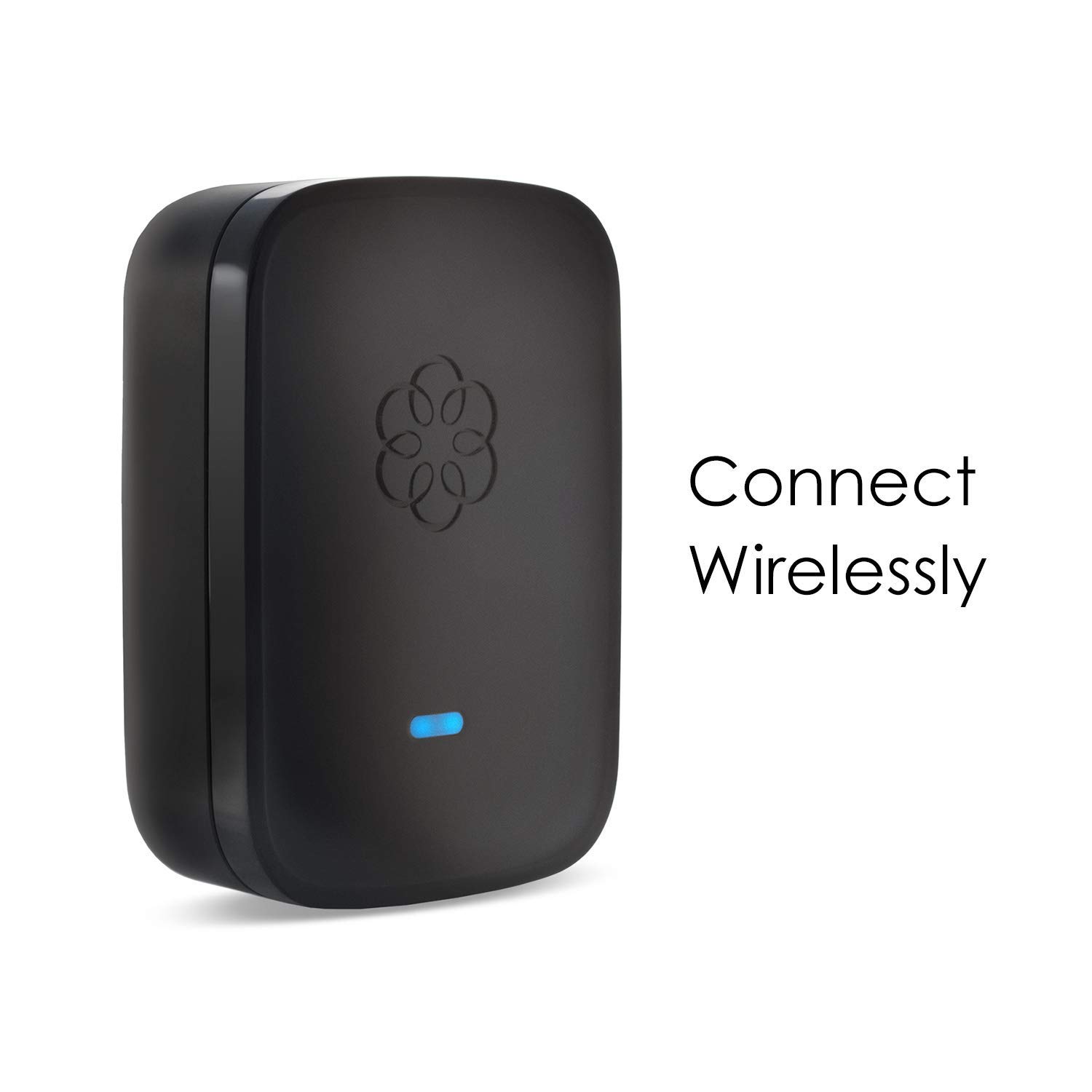 Use with your main number, or dedicate a separate number for a home office. Our easy setup will have you calling in minutes.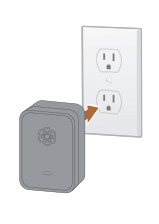 Step 1
Plug the Linx device into a power outlet that's close to your Ooma Telo.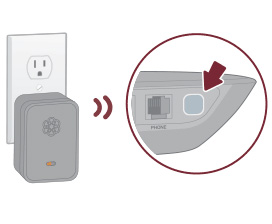 Step 2
Press the Page key on your Ooma Telo and hold it down for 3 seconds. The Linx device will turn blue.
Step 3
Plug your device into the phone jack at the bottom of the Linx.
Wonderfully wireless phone extensions and home phone service
The Ooma Linx with DECT 6.0 technology allows you to wirelessly connect phones with dedicated extensions or fax machines to the Ooma Telo. You can connect up to 4 Ooma Linx devices to each Ooma Telo, giving you multiple options. Ooma is rated the #1 home phone service for overall satisfaction and value by a leading consumer research publication.
Enjoy advanced home phone service features with Ooma Premier
With Ooma's optional Premier service, users can get access to many top-of-the-line home phone features. For instance, users can configure a single or a group of Linx or HD Handsets with a second phone number or voicemail box.