A wonderfully wireless phone extension for your Ooma Telo.
The Ooma Linx uses DECT 6.0 to wirelessly connect additional telephones or fax machines to Ooma Telo. Perfect for a home office, you can dedicate a second number to Ooma Linx from most any area code in the U.S.  Connect up to 4 Ooma Linx devices to each Ooma Telo.
Risk-free 30-day return. Login to MyOoma to purchase.

Buy Now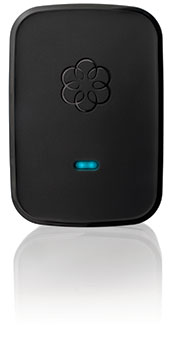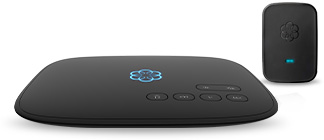 Telo + Linx
The Ooma Telo and Linx together is the easiest way to connect additional phones or fax machines throughout your home.
$149.98 + Free Shipping
Risk-free 30-day return
Add to Cart
Use with your main number or dedicate a separate number for a home office. Easy setup will have you calling in minutes.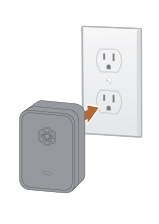 Step 1
Plug the Linx device into a power outlet close to your Ooma Telo.
Step 2
Press the Page key on your Ooma Telo and hold it down for 3 seconds. The Linx device will turn blue.
Step 3
Plug the Linx into a power outlet and plug your device into the phone jack at the bottom of the Linx.