Ooma Telo + HD3 Handset
Supports HD Voice technology
2" color display
Online phone book syncing
10-hour talk time, 150-hour standby time
Wireless, sleek design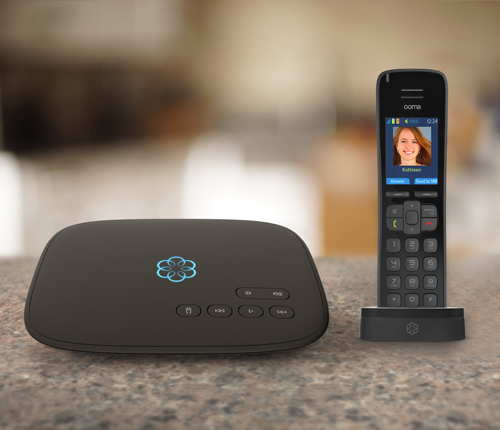 Top-rated features, cutting-edge HD Voice call clarity, and more
The Ooma HD3 Handset combines the latest in cordless phone technology with unique home phone features. Here are some other features you can enjoy with the handset:
Built-in speaker phone for hands-free calling
Advanced voicemail features
Detailed call logs to view all incoming calls, outgoing calls and call duration
Sync profile pictures and contacts from Facebook, LinkedIn and more
Superior security and range with the latest DECT technology
Get additional HD3 Handset features by upgrading to Ooma Premier

Instant Second Line™
Perfect for a home office. When the line is already in use, you can simply pick up a second Ooma HD3 Handset and make or take a second call. Up to two separate calls can be made simultaneously.

Do Not Disturb and Send to Voicemail
If you're screening your calls, you can activate the 'Do Not Disturb' mode and forward all of your calls to voicemail. You can even redirect a call back to voicemail by pressing the 'Send to Voicemail' button after you've picked up the phone.

Personal Number
With an affordable Ooma Premier subscription, you'll gain access to the Personal Number feature. This feature allows you to create a unique phone number for everyone in the family. Multiple numbers can be mapped to the same handset, but you can make each number ring distinctively so you know who the call is for. Up to nine additional numbers are allowed.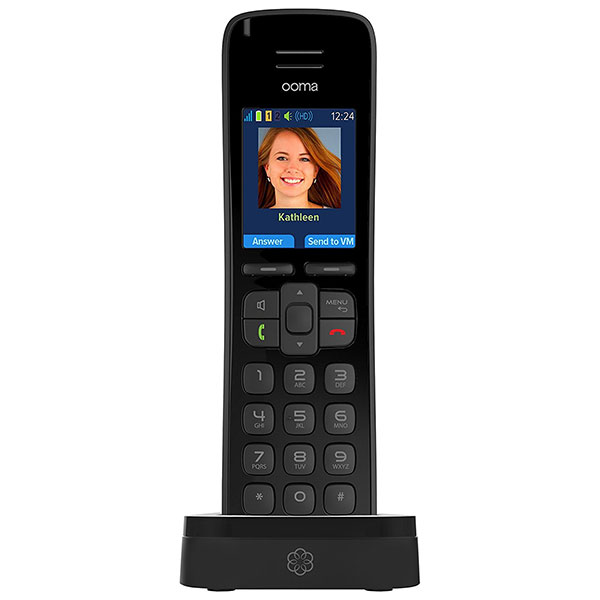 HD3 Handset requires Ooma Telo device
Note: This handset is not compatible with early versions of Ooma Telo. The handset is compatible with devices having an activation code beginning with 2 or higher. Each Ooma Telo supports up to 4 HD3 handsets.