Using home security camera footage for police reports.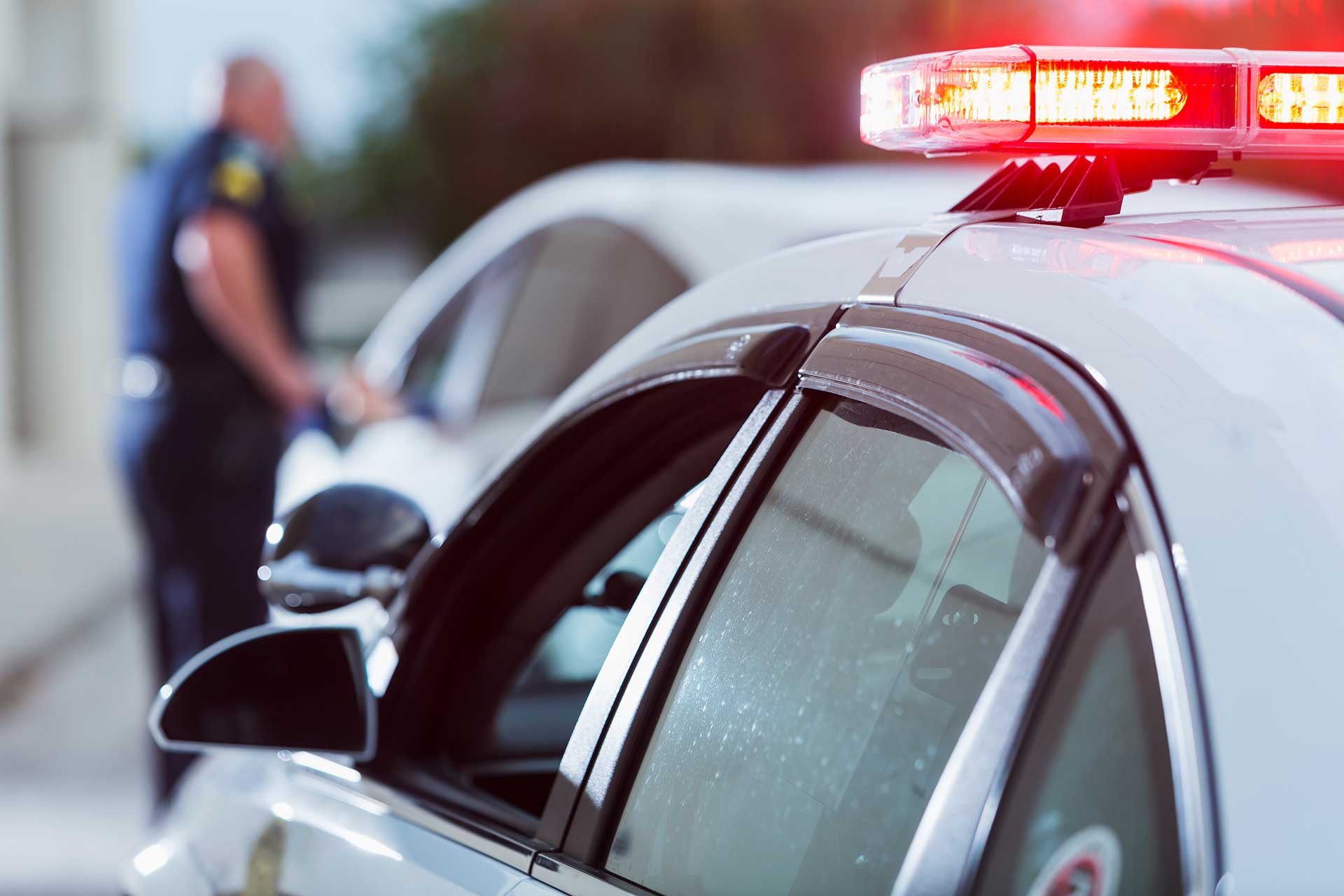 Smart cameras are an essential part of home security. They can not only ward off potential burglars, they provide video evidence to help the police in the case of a robbery or back up your insurance claim.
The reality is that having footage of a burglar is a little more difficult to deal with than you originally imagined. How exactly do you share your footage with police, and what happens if your cameras capture something that happens on someone else's property?
It's a lot to digest, but we've got your back with this guide on how to use your home security camera footage for police reports.
Things to keep in mind before sharing.
The most important thing to keep in mind when you get footage of a possible burglary or package theft is that you should not post it on social media. If you post something on social media, it becomes difficult for the police to use it to charge a suspect.
That's because the police have procedures for how to obtain evidence that respects the law and human rights. Footage they see posted freely on social media doesn't fall into that, which makes it difficult for them to use it for trials.
One reason is because defense attorneys have gotten good at downplaying footage from social media. Their defenses often argue that their clients are naturally recognizable, which is why they were recognized in video on social media, which is circumstantial evidence. At the same time, possible jury members who see the footage before a trial can be tainted.
All of this makes uploading footage of a crime to social media a bad idea. If you obtain footage of someone robbing your place, you should share it directly with the police when you call them and report the crime. Specifically, you should only share relevant footage with the police and not give them free reign to your entire bucket of footage or camera live stream.
Should you sign up for a video registration database?
One of the more popular trends in policing is a video registration database. It's popped up across the country as smart cameras and home security systems have gotten more advanced.
It works like this: Citizens can register their security cameras with their local police stations. If a crime occurs in an area, the police can look up who has a security camera in that area and request the footage.
While it can be helpful to sign up for a video registration database, there are things you should keep in mind before you sign up. First, make sure the agreement is voluntary. Second, make sure the agreement only gives police access to small snippets of video rather than access to your camera or live stream.
Additionally, some privacy advocates warn that such agreements help undermine the fourth amendment, which requires probable cause to obtain a warrant to request evidence like video from your camera.
Sharing on third-party services.
Another option for sharing your footage with the police is services like Amazon's Ring Neighbors platform or Nextdoor. Both services are essentially virtual neighborhood watches. They allow people to point out suspicious activity and post footage to each other.
They also allow neighbors to share footage with police. Motherboard reports Amazon and Ring have a secret agreement with 200 police departments around the country while more and more police departments are signing up to Nextdoor. With Nextdoor, if you have footage of a possible crime you can instantly share it with your local police department.
While this is an easy way to quickly share with police and other people, it also runs into some of the same concerns that video registration databases do. Some agreements, like Amazon and Ring's, require police to offer free Ring Video Doorbells in exchange for easy sharing, which some privacy advocates say avoid oversight. Still, it's an easy and convenient way for a lot of people.
Keeping it personal.
Your best and safest option is to simply get your own smart camera and keep your footage private until a need arises. Your smart camera may or may not record personal footage you don't want others to see, and linking it up with third party services or police databases may not be the safest thing to do in case there's a data breach or hacking.
Instead, it's safe to get a versatile smart camera that can both keep your footage in the cloud should you need it and on the device. This footage should also be encrypted. You should also look for a camera that has footage available both on your phone and on the camera itself, so it's easy to share select footage with the police should the need arise.
Whether your home is burglarized or a neighbor needs some help catching a thief, you can step in should you want to. When you do share your footage with the police, you should make a copy and back it up in multiple ways. Save it on your computer, but also put it on a backup flash drive or SSD that you can access should you need to. And of course, don't upload it to social media.
Read: Rural Home Security Tips