The Airbnb Host's Guide to Smart Cameras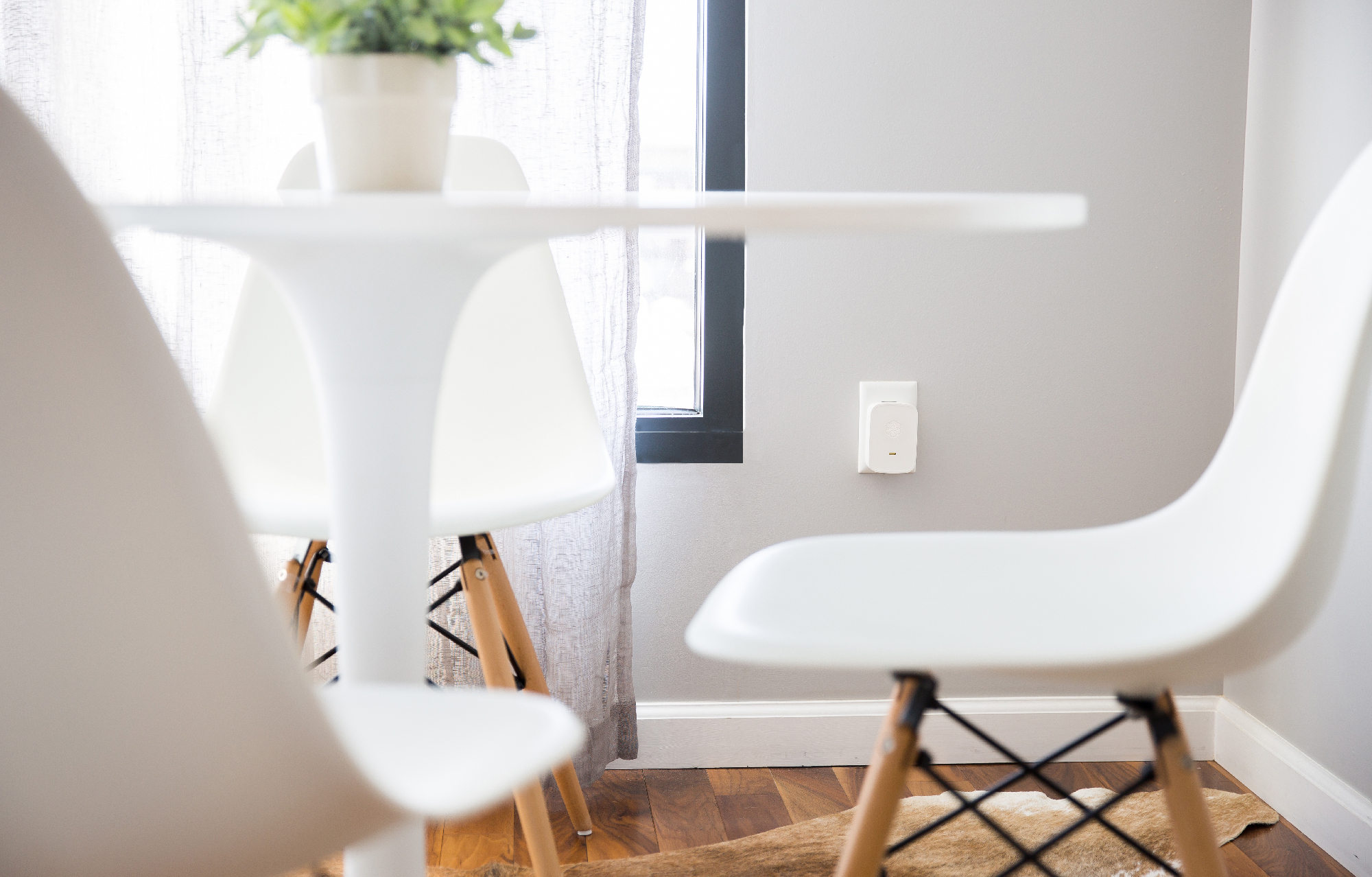 Being an Airbnb host can be a scary situation. You're letting strangers sleep in your home, either when you're there or when you're away. Naturally, you're going to want to make sure you're doing whatever you can to protect your home.
A smart camera is a great way to protect your home as an Airbnb host. However, there are a lot of things you need to keep in mind before you go and get a smart camera to protect your home. Here's your guide to using a smart camera in your Airbnb.
Where you can put your smart camera.
Airbnb has a number of rules for both hosts and guests, and those roles include a number of limitations on where you can place your camera. The big limitation is that you can't put your camera anywhere someone could expect privacy, like a bedroom or bathroom.
You can put your camera indoors, but they have to be in common spaces like a living room or kitchen. You can also put your camera outdoors. However, you need to think carefully about whether you truly need a camera indoors.
The temptation to keep an eye on your guests is a strong one, but having cameras inside your Airbnb could be a turn off, which means you might not be a successful host. On the other hand, putting a camera outside could make your home more appealing as guests will feel safer.
For the most part, putting a camera outdoors is perfectly safe. Putting it indoors is a much riskier proposition, and strictly not allowed in bedrooms and bathrooms.
Disclose your smart camera or face the consequences.
This is the most important rule of them all. You absolutely need to disclose that you have a smart camera in your home in your Airbnb listing. It doesn't matter if it's outside or inside, on or off. It needs to be disclosed, and you need to say whether it actively records.
You absolutely need to disclose this in your listing. You cannot contact a guest after they book and tell them that there's a camera. If you happen to buy a smart camera after someone books you need to wait until they leave to install it. Then you need to disclose it in your listing before allowing another booking.
If a guest discovers that you have a camera in your home and bring it to Airbnb's attention, they are allowed to cancel their reservation and receive a full refund. You may also get hit with host cancellation penalties. Additionally, you may be suspended or banned from being an Airbnb host.
You may also want to check what your local laws are regarding video surveillance. The laws vary in different cities and states, so you'll need to double check what's possible in your area. Some local laws ban the practice altogether, while others require consent.
Why you can't hide your smart camera.
Over the past year or so, there have been increasing reports of Airbnb guests finding hidden cameras recording or live streaming their activities. This is obviously extremely creepy, and Airbnb has made rooting the problem out a focus.
Consider how it would feel to stay in an Airbnb or hotel room and finding out there was a hidden camera recording your actions. You probably wouldn't want to stay at that hotel or use Airbnb ever again. You would feel violated.
There's rules for guests too.
On the flip side, there are also rules that guests need to abide by while staying in your home. Guests also can't use smart cameras or surveillance devices to monitor a host or other guests in the home without consent of that person.
For example, if your home has security cameras to keep track of your home business' valuables, your guest can't access the security camera to check it out. They also can't do things like check the outdoor smart camera feed to see what other guests are up to outside.
If a guest violates this rule, they can be suspended from using Airbnb, or have their account removed.
What Airbnb considers a smart camera.
You may not have a traditional smart camera yet, but you could still end up breaking Airbnb's smart camera rules. That's because Airbnb's definition of a smart camera isn't just wireless security  cameras – it's broader than that.
Airbnb considers "any mechanism that can be used to capture or transmit audio, video, or still images" a surveillance device. This includes Wi-Fi cameras, nanny cameras, web cameras in laptops and desktops, surveillance systems, decibel and device monitors and smartphones or tablets with cameras and mics.
So if you want to leave an iPad for your guest to use, you have to disclose it as a camera. If you have a smart camera, you need to disclose it.
Abide by the rules with a versatile camera.
All of Airbnb's rules can make choosing a smart camera an even more complicated decision. Your best bet would be to get a smart, versatile camera that can adapt to the needs of you and your guests easily.
You'll want one that can work outdoors and indoors, and is able to withstand the weather thanks to its weatherproof design. You want to be able to both easily mount it outside or bring it indoors to your living room.
Motion alerts is a good feature to have as well, as it can alert you to strange happenings outside your home. Some smart cameras can automatically disarm and turnoff when you get home, too thanks to geofencing.
You could even use innovative features like two-way talk to create a way for your guest to contact you, allowing you to show them how certain things in the home work. Of course, you'll need to disclose all of this in your Airbnb listing and let them know what features are enabled and how they could help their stay.
Thank you!
By subscribing to Ooma's Residential Blog, you can expect to receive insightful emails about latest updates, helpful tips, and useful tricks.
Call us at: 866-573-0707 for any other inquiries
Unlock the full potential of your Ooma experience: Tips and Insights from the Ooma Residential Blog