You've decided to invest in a home security system to protect your home, but you're not sure where to start. We get it. Home security systems can be intimidating, and it feels like there are more popping up every month.
Before you do anything else, there is one major decision you need to make. That's whether you want to invest in a wireless or wired home security system. It's a choice that carries major financial consequences, and could affect you years down the road. Understanding the differences between the both will help you choose the right home security system for your home. Here's what you need to know.
Wired
What is a wired system? It's a system that is hard-wired into your home. There's often a control panel that's bolted onto your wall, powered by your home's built-in electrical wiring. It also typically takes advantage of your phone line, giving it instant access to monitoring centers and first responders. Here are three advantages of a wired home security system.
Reliability
This is the biggest advantage of a wired system. Because it's hard-wired into your home's electrical and phone lines, it'll always have a reliable connection. You won't have to worry about wireless interference. Everything will just work – as long as you maintain power. When you're concerned about your family's safety, a connection you can count on is an important part of protecting your home.
Power
Wired systems don't rely on batteries. They're always powered by your home, which will take away a bit of hassle from your life. You won't ever have to worry about something not working because you forgot to replace some batteries. Everything just works. There is a caveat here though. If your home loses power for any reason, your security system is turned off.
No Limitations
One of the big limitations of wireless security systems is that they often have to be within good range of your Wi-Fi router or modem, as they rely on a stable internet connection. Wired systems don't run into the same limitations. You won't have to worry about your security camera being in range of your Wi-Fi, or whether your internet speed is fast enough for streaming video to the cloud. Everything just works.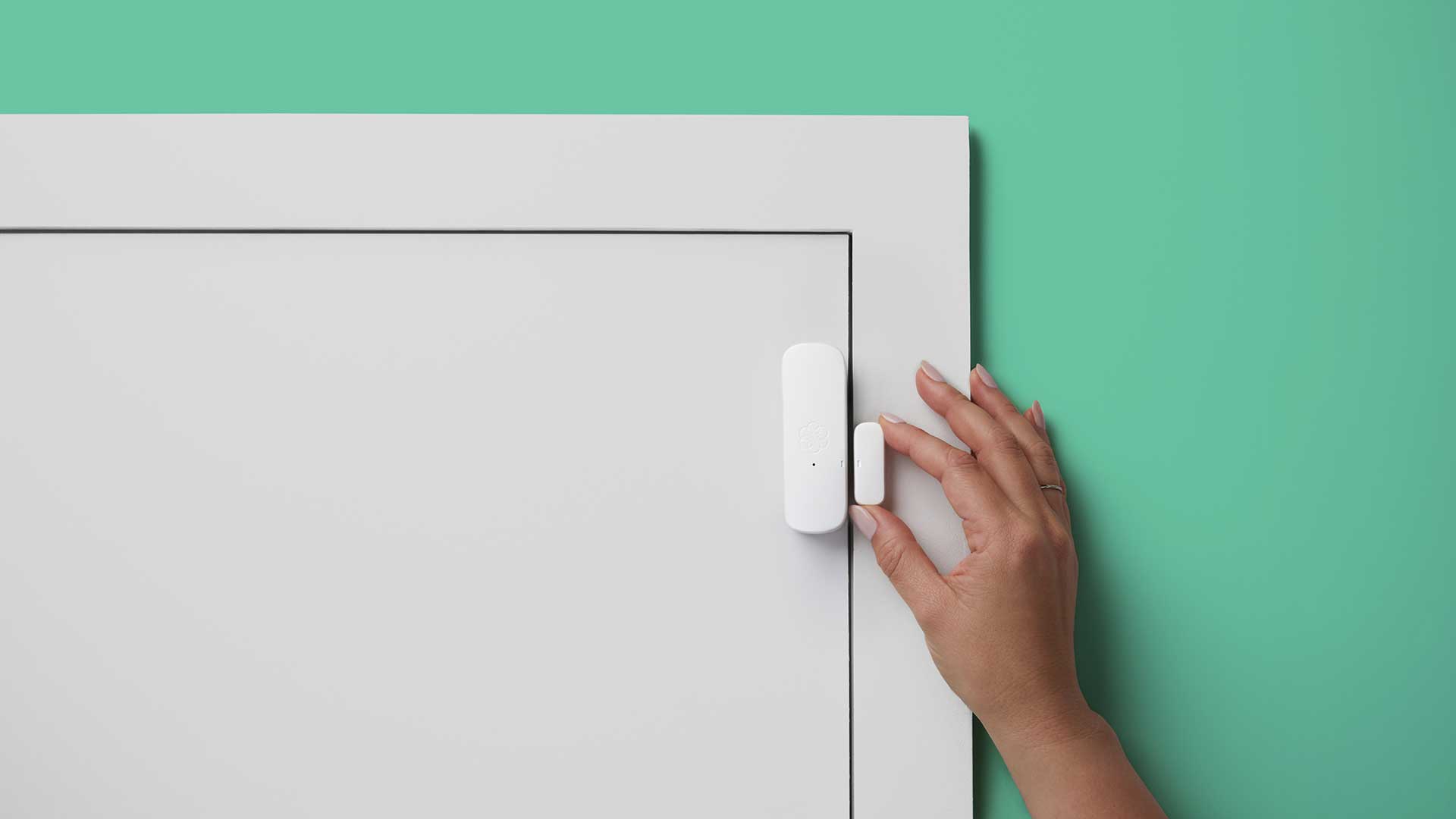 Wireless
Thanks to the advancement of technology, wireless security systems are gaining popularity in households across America. They often rely on wireless protocols like Wi-Fi, Bluetooth and Zigbee paired with rechargeable or replaceable batteries to give you flexibility. Here are the advantages of a wireless system.
Affordability
Wired systems may be more reliable, but that reliability comes at a price. Installing a wired system will have you installing wires in your home's walls, with a lot of professional work required. It's often so expensive that you're better off buying a home that already has a security system installed. Plus, you can't install them in apartments. Wireless systems can be customized to fit your home, and because you don't need extensive installation they're much more affordable.
Convenience
Wired systems are permanent. Once you install one, you can't uninstall it. If you move, you can't take your security system with you. That's not true with wireless systems, which you can pack up and take with you. Your service and your sensors can easily be installed in your new home. Wireless systems also rely less on control panels, and instead use mobile apps to help you control your security system.
Smart Home
Wireless systems may have some limitations, but they also come with a lot of new possibilities. Many security systems have smart home capabilities. They can link up with either Amazon Alexa or Google Assistant so you can arm your system with your voice. They can even be linked with other smart home services that can open up a whole new world of possibilities. Wired systems can't come close.
Verdict
If reliability is a concern for you, then a wired system is most likely going to be the best choice for you. However, there are barriers to using a wired system that can't be overcome by a lot of people. If your home doesn't already use one, it can be extremely expensive to install one. If you live in an apartment or even a condo, it can be impossible for you to even consider one. Additionally, there are a number of other downsides.
You can't take your security system with you if your move, which could cause long-term frustration. Your system is also useless in a power outage. It's the same story if savvy burglars decide to cut the power to your home or neighborhood before robbing your home.
Wireless security systems are built around convenience. Not only do they work in apartments and condos, they're much easier to install and therefore much more affordable. Plus, if you move you can take your system with you. They also come with quality-of-life features like mobile app support and smart home integration. While reliability can be a concern, especially for video, many wireless smart home systems are building in stronger Wi-Fi performance for improved reliability.
Wireless or wired?
That's why for most people, wireless security systems are the better bet. One of the best bets in the space is Ooma wireless Smart home security, which comes with the ultimate convenience. You can use Ooma's Build Your Own System tool to create a home security bundle that's perfect for your home, whether it's a studio or a multi-bedroom house.
Ooma Home Security comes with a number of other perks that'll help you protect your home. Mobile app support will let you control your home on the go, while Remote 911 will let you call the police when you're away. There's also smart home integration with both Amazon Alexa and Google Assistant support.
It's also affordable. Ooma Home Security bundles start at just $179.99, and can be expanded with extra sensors based on your needs. All of these devices are easy to set up and don't require tools for installation.