International Calling to Norway
It can typically be expensive and difficult to call overseas, but with Ooma Telo, it's affordable and easy.
With Ooma's Basic Service or Premier Service, calls to Norwegian landlines are billed at a rate of $0.055 per minute, meaning a 10-minute phone call would cost you $0.55. For mobile phone numbers, the per-minute rate is $0.261. Basic Service is prepaid, so charges are deducted from your prepaid balance, while with Premier Service the per-minute charges are added to your bill in addition to the $9.99 monthly fee.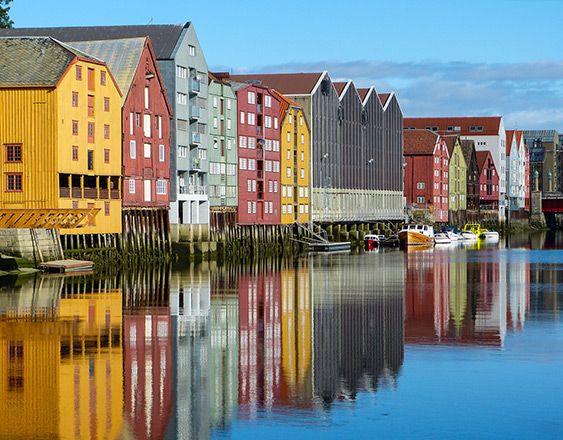 While Basic Service has no monthly fee for crystal-clear nationwide calling, Premier Service offers a whole host of additional features for a low monthly charge. For example, Premier Service customers get powerful call-blocking tools to protect them against telemarketers and robocalls, as well as an Instant Second LineTM for making and receiving calls when your primary line is in use, the Ooma Mobile app for making calls from your mobile phone anywhere you are, voicemail access through email and text notifications, free unlimited calling to Canada and Mexico, plus many others that Basic Service doesn't provide.
Ooma's rates are a significant savings over its competitors. While MCI does only charge $0.07 per minute on calls to Norway regardless of whether it's a landline or mobile phone, the actual per-minute charge can be much more. That's because MCI Global Connection long distance requires payment of a $4.00-per-month charge to get those low rates, which makes your actual per-minute rate often much higher than Ooma's.
Ooma-to-Ooma calls are 100% free regardless of the amount of time you talk, so if your contact in Norway is also an Ooma customer, you can talk as long as you want and it won't cost a penny. You'll also have calls in crystal-clear HD voice, which is much better quality than standard telephone lines can provide.
Ooma's international dialing plans are a great way to save money on calling abroad, especially if you call overseas frequently.
With both the Ooma World Plan and Ooma World Plus Plan, all landline calls to Norway are unlimited. Any calls to mobile numbers in Norway are billed at Ooma's standard mobile rate for the country, which is $0.261 per minute. Those charges are added to your monthly bill after the billing of the monthly service charge.
The Ooma World Plan gives you unlimited calling to landline numbers in 60 countries and mobile numbers in 10 countries for $17.99 per month. The Ooma World Plus Plan adds an additional 10 countries for landlines (70 in all) and 30 more countries for mobile numbers (40 in all) for $25.99 per month.
Learn more about Ooma's international plans and all the countries that are included.