International Calling to Mexico
You may think international phone calls are expensive and complicated, but with Ooma Telo, it's affordable and simple.
Using Ooma's Basic Service, calls to Mexico landline phones are billed at $0.029 per minute. A 10-minute phone call costs just $0.29 under this plan. Calling a mobile phone? Ooma charges $0.039 per minute. Basic Service is prepaid, so charges are deducted from your prepaid balance. With Ooma's Premier Service, you get unlimited calling privileges to anywhere in Mexico regardless of whether it's a landline or mobile phone. Premier Service costs $9.99 per month.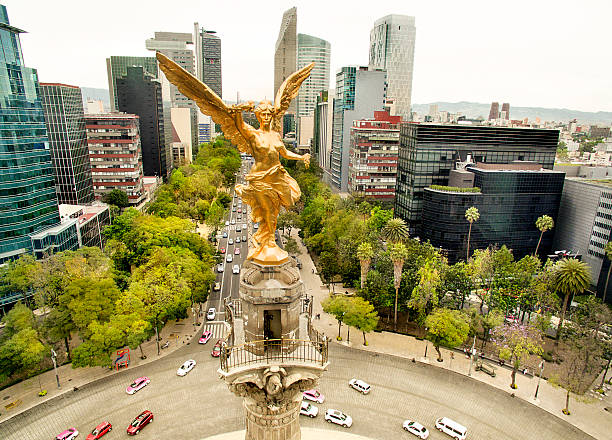 While Basic Service has no monthly fee for crystal clear nationwide calling, Premier Service offers a whole host of powerful features for a low monthly charge. For example, Premier Service customers get powerful call blocking features to protect them against telemarketers and robocalls as well as an Instant Second LineTM, which allows you to make and receive calls even when your primary line is in use, use of the Ooma mobile app to make calls from your mobile phone from anywhere, voicemail access through email and text notifications, free unlimited calling to Canada and Mexico plus many others that Basic Service doesn't provide.
You'll also save quite a bit over competitors. For example, MCI charges you $4.00 per month just to get discounted long distance rates, but you still pay another $0.15 per minute for any calls you make.
Whether you're just occasionally calling to Mexico for work or play, or frequently make calls to stay in touch with friends and family south of the border, Ooma's the right choice for you. We recommend you consider Premier Service if you're making many calls — not only will you be able to call Mexico as much as you want, but you'll gain access to low rates in many international locations too.
Besides the Basic and Premier plans, Ooma offers two other calling plans for those who'd like unlimited calling to international locations outside of Mexico.
The Ooma World Plan gives you unlimited calling to landline numbers in 60 countries and mobile numbers in 10 countries for $17.99 per month. This plan is perfect for those looking for a low-priced option for unlimited international calling in the most frequently called countries worldwide.
Upgrading to the Ooma World Plus Plan provides even greater flexibility for where you can call without having to worry about how many minutes you use. This plan includes unlimited calling to landlines in 70 countries and mobile phones in 40 countries, and costs $25.99 per month.
In both plans, unlimited calling to both Mexican landline and mobile phones is included.
Learn more about Ooma's international plans and all the countries that are included.