The 411 on 988: How this valuable new resource can help save lives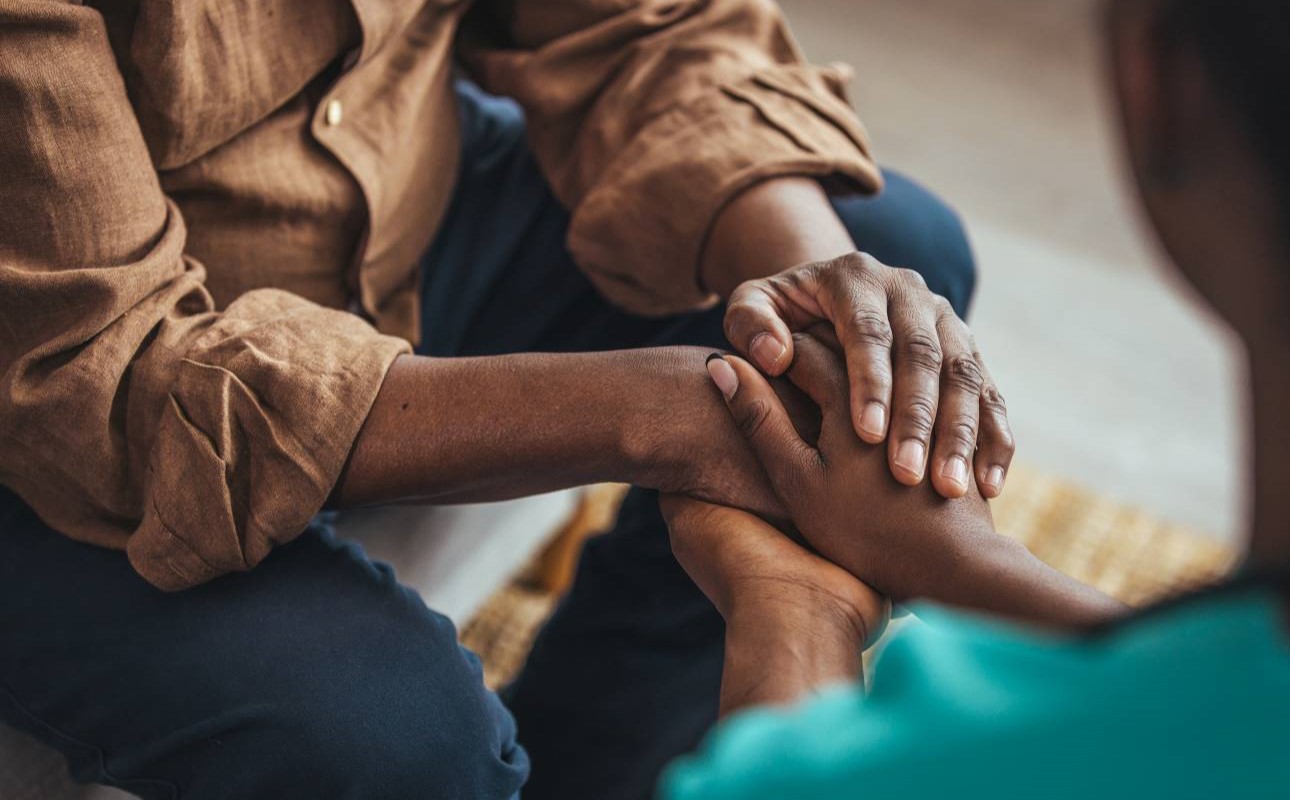 Every 11 minutes, someone in the U.S. takes their life. Equally alarming is that suicide is one of the the leading causes of death among young people, ages 10-34.
Now there's a new way to get help.
The 988 Suicide and Crisis Lifeline, modeled after 911, connects people in the midst of a mental health crisis with trained crisis intervention counselors. The new three-digit dialing code is now live across the country, and available to everyone.
Formerly known as the National Suicide Prevention Lifeline, the 988 initiative is a joint effort by the U.S. Department of Health and Human Services' Substance Abuse and Mental Health Services Administration (SAMHSA), the Federal Communications Commission (FCC), and the U.S. Department of Veterans Affairs, to put crisis care in greater reach for people in need.
Who is at risk for suicide?
The Centers for Disease Control and Prevention lists more than a dozen factors linked to suicide risk. These include individual, relationship and community factors such as:
• History of depression• Substance misuse• Bullying• Social isolation/loneliness• Discrimination• Lack of access to healthcare
People who call or text 988 will be connected to crisis counselors who are part of the existing Lifeline network. The network can also be reached through online chat (English only) at 988lifeline.org/chat. Available 24/7, these counselors can assist people who may be dealing with suicidal thoughts, substance abuse issues, or any other kind of emotional distress.
The 988 counselors are trained to listen, understand how a caller's problems are affecting them, provide support, and connect the person to additional resources if necessary. Privacy is paramount; no one is required to provide any personal data in order to receive services.
Filling a mental health gap
The 988 Lifeline fills a huge gap in mental health care. Up until now, people in crisis typically called 911—which was never intended to be a mental health hotline. The result has sometimes been tragic, as law enforcement responding to a 911 call may perceive a threat rather than a mental health emergency.
When The National Suicide Hotline Designation Act became law in 2020, the FCC required all telephone service and text providers in the U.S. and the five major U.S. territories to activate 988 no later than July 16, 2022. The message, said United States secretary of health and human services Xavier Becerra, is that "we're treating mental health as a priority and putting crisis care in reach for more Americans."
Using an already established service—the National Suicide Prevention Lifeline—has made it easier for people to reach out, and calls to 988 have surged. In August, the first full month 988 was operational, the number of answered calls increased 50%—and texts increased a whopping 1,000 percent. In Connecticut, and soon likely in other states across the country, the suicide hotline number is now being printed on all high school and college IDs.
Telephone support reduces suicide risk
Appropriate telephone support in a mental health crisis works—overwhelmingly. According to Chuck Ingoglia, CEO of the National Council for Mental Wellbeing, "We know that close to 90 percent of people who call get what they need from the phone call." The remaining ten percent may require additional support, and trained counselors aim to connect them with that care, whether by phone or in person.
The Biden administration has dedicated $432 million toward building the capacity of local and backup call centers, as well as providing associated services such as a Spanish language 988 sub-network, according to SAMHSA.
"While this is a good start, more resources are needed at the federal, state, and local levels to ensure the program reaches its potential", says Colleen Carr, director of the National Action Alliance for Suicide Prevention. "The transition to 988 has come to represent a once-in-a-generation opportunity to revisit and re-conceptualize how crisis services are resourced and delivered in communities across the country."
988 works with Ooma's VoIP residential and business phone services, which means you can reach mental health assistance quickly from any phone on the Ooma platform. There is no additional charge, and every 988 call is completely confidential.
Mental health has never been as strongly in the national spotlight as it is today. If someone you know is struggling, 988 may be the resource they need to help get their life back on track.