IT managers like you are very busy people and don't want to leave their desks without good reason. In other words, you want to be in the driver's seat without actually having to drive anywhere.
That's the beauty of Remote Device Management (RDM) for the Ooma AirDial POTS replacement solution.
RDM, unique among competitors in the category, makes it possible to manage all your POTS replacement units through a single portal. Instead of having to log in separately to check on each unit, IT team members can use a single log-on to see all the units they manage, across multiple locations or even across multiple accounts.
Plain Old Telephone Service, or POTS, is rapidly becoming extinct. Meanwhile, the monthly cost for POTS lines is skyrocketing and reliability is declining. All of this is creating a huge headache for anyone in charge of mission-critical systems that rely on analog phone lines, such as fire alarm panels, elevator phones, building entry controls, blue-light safety phones and fax machines.
Ooma AirDial is a turnkey POTS replacement that combines hardware, a wireless internet connection and analog phone service in a single unit from a single vendor.
RDM is the cherry on top. Among the powerful features of RDM: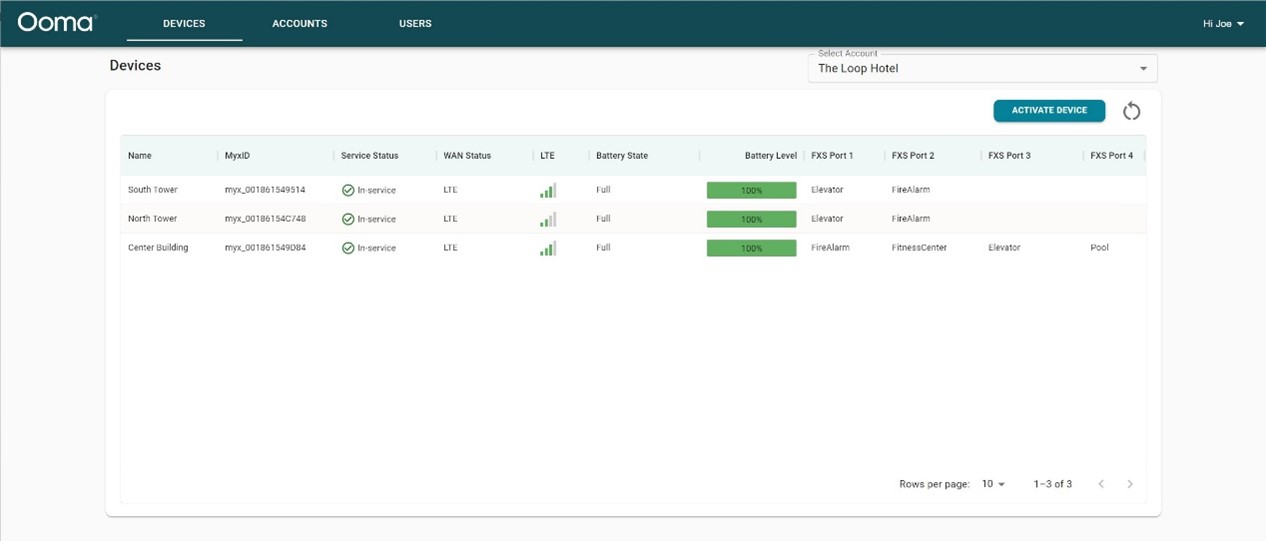 Monitor all AirDial units through one sign-in. You can check the status of all AirDial units under your care through a single RDM sign-in. At a glance, you'll see if units are in service, the strength of their wireless connections and the state of charge for the backup battery. Each AirDial unit has four ports for analog lines, and you can apply a custom label to each, such as "South Tower elevator phone" or "North Tower fire panel," to easily track which devices are connected through each AirDial unit. No more head-scratching to figure out how an individual device is configured!
Arrange for notifications. By selecting an individual AirDial unit and then clicking the Notifications button, you can enter multiple email addresses or mobile numbers to receive emails and/or text messages for events including if the unit goes out of service, comes back in service or the backup battery is low. No more sneakernet to confirm that devices are operational!

Switch between accounts. IT consultants who manage AirDial units for multiple customers can switch between accounts with just two clicks—first opening the "Select Account" dropdown and then picking from the list. No more repeatedly signing in and out to stay on top of all your clients!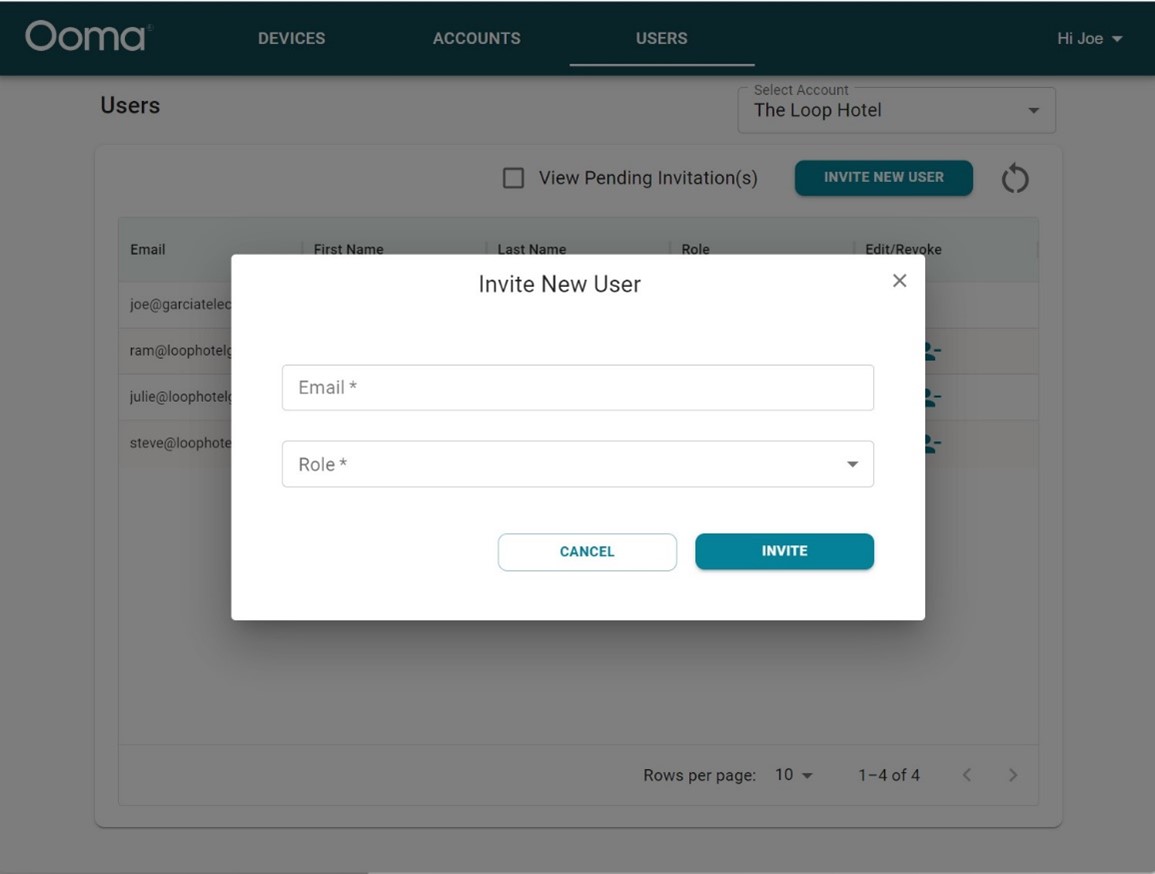 Add accounts and users. From the USERS tab, click Invite New User, or from the ACCOUNTS tab, select Create Account, to almost instantly add new users or set up new accounts. No more frustrating calls to the vendor's support line to make changes!
Thanks to RDM and Ooma AirDial, POTS replacement is more than just exchanging an aging copper wire phone line for a digital connection. It's a power-up transformation that preserves devices relying on analog connections from obsolescence, while reducing operating costs and increasing management efficiency.
Why wait? Ooma is ready to relieve your POTS headaches right now.