Copper sunset isn't stopping POTS rates from going sky-high
POTS, or Plain Old Telephone Service, lines are delivering an unpleasant high to businesses—as in paying sky-high rates that show no sign of coming back to earth.
Telecommunications carriers are pushing through unprecedented price increases for POTS lines as they prepare for the final act in a long, slow technology shift toward obsolescence for traditional twisted-pair copper-wire phone lines.
Here's the back story: POTS lines were the only way to make phone calls before the arrival of the internet and the introduction of Voice over Internet Protocol, or VoIP, calling.
VoIP has almost entirely replaced POTS for both business and residential voice calls. If current trends continue, just about all remaining POTS lines in the United States could be decommissioned within the next five years.
This "copper sunset" comes with a hidden catch for businesses: POTS lines that aren't used for regular voice calls.
I'm referring to mission-critical legacy devices that require a POTS line to function, ranging from fire alarm panels to elevator phones, fax machines, public safety phones, building access systems and more. Because of regulatory requirements, safety considerations or lack of internet access, these devices can't make the transition to VoIP. And there are millions of them.
Back in the days when "Ma Bell" was a monopoly, the Federal Communications Commission and the 50 states tightly regulated the cost of POTS line. But those price controls withered away and were officially lifted by the FCC in August 2019.
Predictably, the cost of POTS lines has surged since then.
The U.S. Bureau of Labor Statistics says landline phone costs have jumped 20 percent from the beginning of 2019 through May 2022. But that figure includes residential rates, which haven't risen as rapidly as rates for business.
Anecdotally, Ooma is hearing from our customers that business POTS lines priced at less than $100 a month only a year or two ago now cost several hundred dollars.
Here's one example, which we've heavily redacted to protect our customer's confidentiality.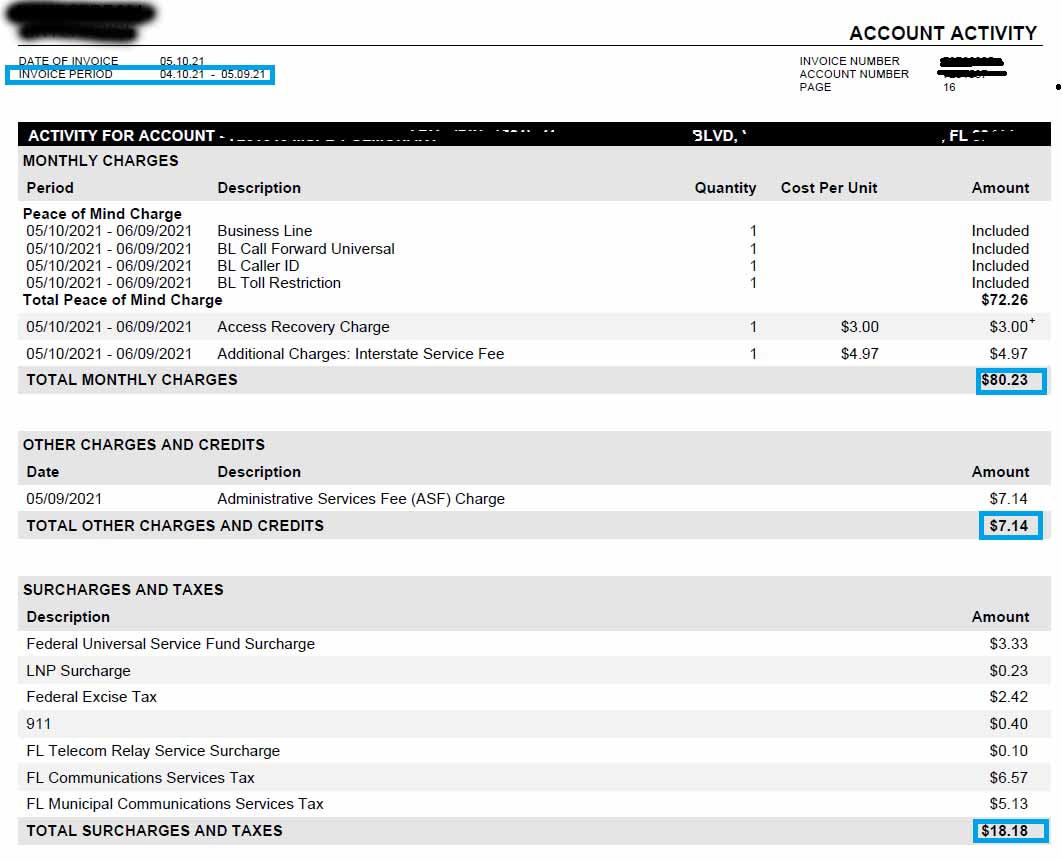 This monthly bill is for a single POTS for the period ending May 9, 2021. The total cost is $105.55 after totaling up all of the taxes and fees.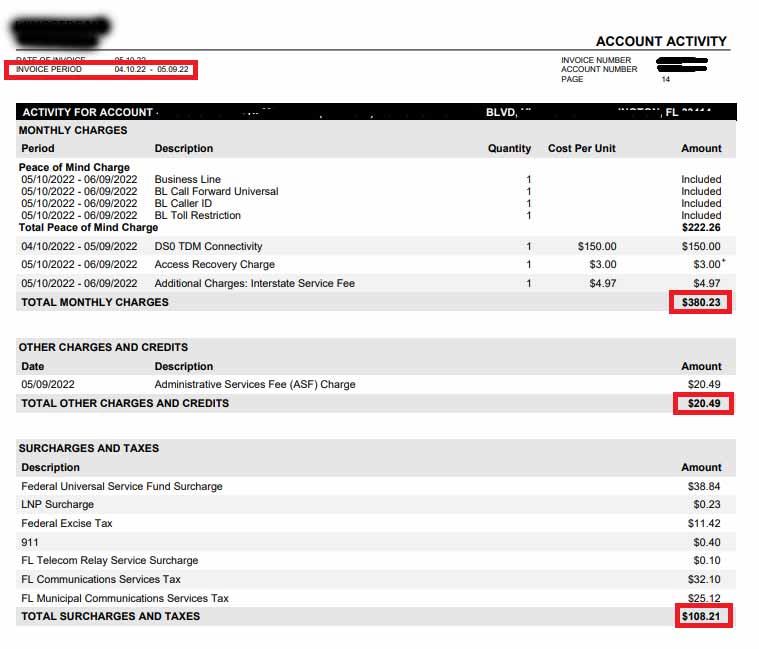 This is the monthly bill for the same POTS line for the period ending May 9, 2022—just one year later. The total cost is now $508.93. That's a 382 percent increase!
We have another customer who showed us a staggering bill of $2,478.56 from January 2022 for just four POTS lines. That's $619.64 per line!
Numerous customers tell us they're paying $200 a month or more for POTS lines.
What's going on here?
The benign explanation is that carriers want to encourage their customers to migrate away from POTS lines so the carriers can complete the process of shutting down copper-wire infrastructure. Indeed, AT&T said in March that, "We plan to reduce our copper footprint 50% by 2025."
The less benign explanation is that carriers, stuck with supporting POTS infrastructure even as the subscriber base dwindles, are jacking rates through the roof to make as much money as they can for as long as they can.
Either way, businesses urgently need an escape hatch to avoid getting burned by the copper sunset.
You've probably guessed where I'm leading. Yes, Ooma has the answer.
Ooma AirDial® is a new and innovative solution that can be called an all-in-one POTS replacement. For legacy devices, Ooma AirDial provides a virtual line that looks just like POTS. AirDial then makes a wireless data connection on a nationwide network to the Ooma cloud, where the call is completed.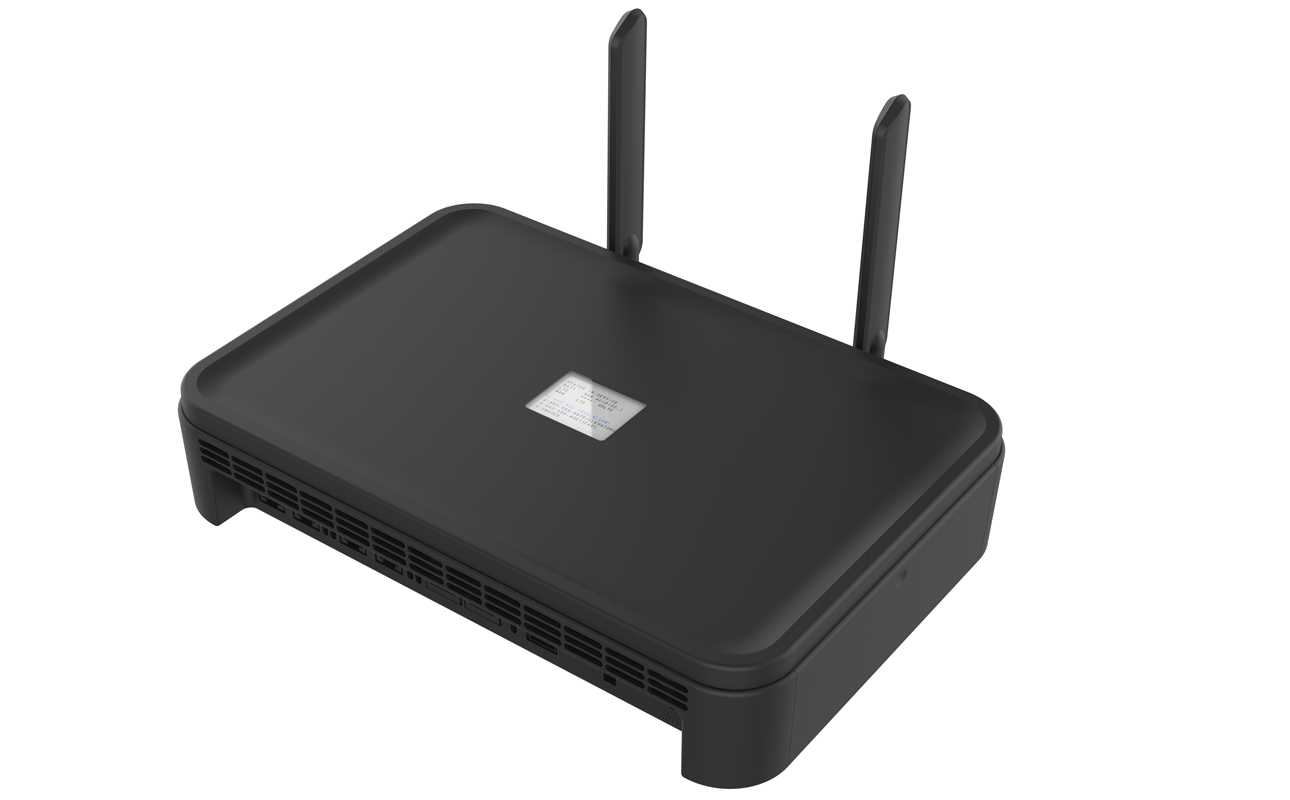 Ooma AirDial
Ooma AirDial hardware and service are very affordable. So much so that the savings from swapping out a single POTS line at $200 a month for AirDial will cover the hardware cost in less than three months.
All of which makes Ooma AirDial the fast and easy way for businesses to stop getting high on POTS.