How do scammers get my phone number?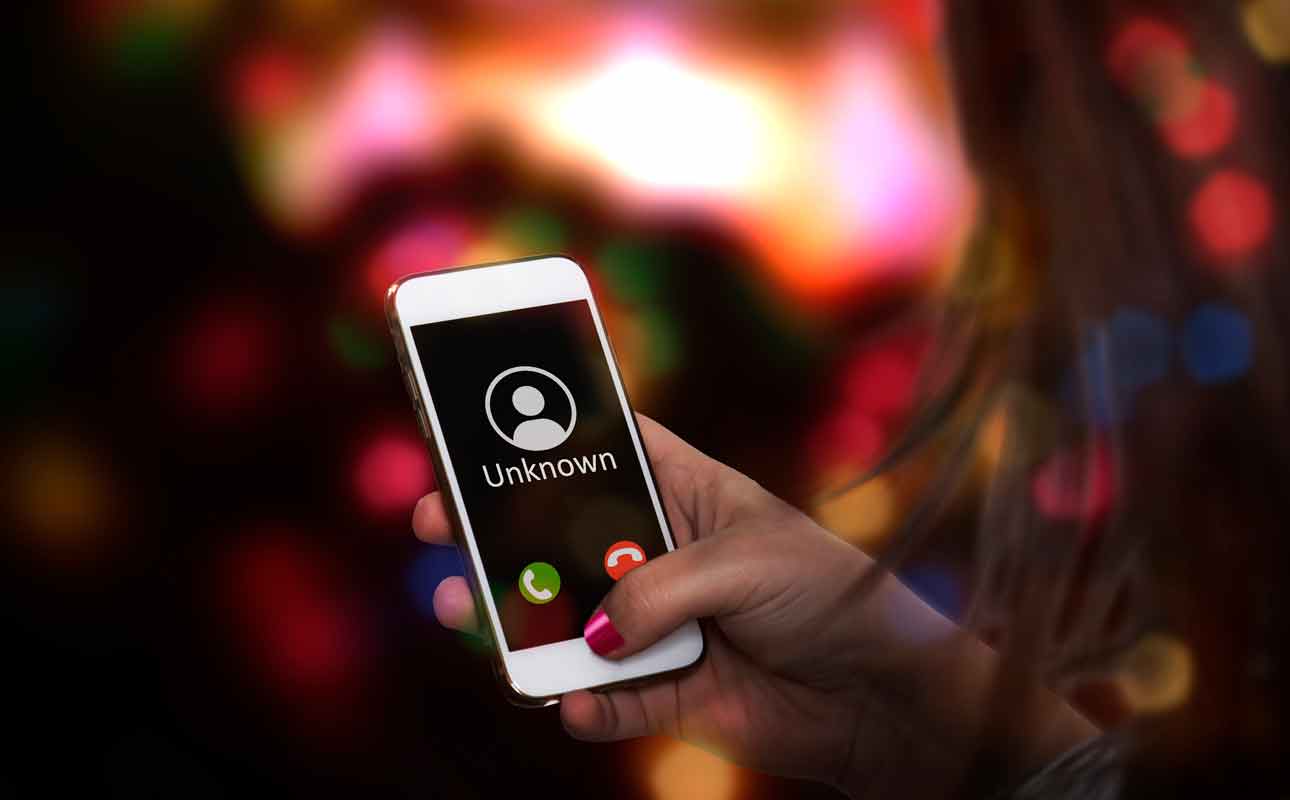 There are few things more annoying than a scam call. They not only waste time, but phone scams cost people a lot of money, with the average per-person loss being $1,400, according to the FTC. That's the highest of any type of scam.
Phone scams can seem like a game of whack-a-mole. You report one number, block another, yet more scammers call you. But how do scammers even get your phone number? Well, it turns out there are two primary ways.
Let's take a look and see what you can do about both.
Third-party data providers
You may think you don't give your number out all that often, but the reality is that it's incredibly easy for someone to get your phone number. All they have to do is purchase it from a third-party data provider.
How do these third parties get your number? You give it to them, whether you know it or not. Here are some ways they might have gotten your number without you knowing:
You called an 800, 888 or 900 number.

You applied for a credit card or loan.

You donated to a charity.

You registered to vote.

You entered your phone number in a contest.

You call a business with caller ID.

You give your phone number in exchange for a coupon.

You sign up for text alerts.
Now, it's important to note that when you give out your phone number to a company, charity or organization, most of them aren't going to turn around and sell it to a data broker for extra cash. Some of them do, so it's important to read their privacy notice. They'll often make it clear they do not sell your information to third parties. If you can't readily find this information, assume they will sell your data. And refuse to share your phone number. It's not worth the risk.
Additionally, you probably have heard about hackers breaking into company databases and stealing personal data. Your information gets out into the dark web, makes its way over to a data broker and then is sold to scammers.
Here's what you can do.
PrivacyRights.org manages a list of data brokers. You could contact them individually and request your information be removed. Many of them offer the opportunity to opt-out of their databases, either by email or via a form. Unfortunately, this requires a lot of time and effort on your part. We'll get to a better solution a little later.
Phone number theft
The second way scammers get your phone number is to trick you into giving it to them. If you've ever received a shady call where someone simply asks your name and then hangs up after you give it, this is what is probably going on. They randomly call a number, try to get some information about who the phone number belongs to and leave.
Now, they've tied a phone number to a person and they can use that information for their own scams. For example, they can call you pretending to be the IRS, provide your name and address and then pretend that you need to pay them for back taxes or you're going to jail.
Other ways to get your information include stealing mail, phishing attacks or from target lists. Phishing attacks are when you get an email or text from what seems like an official source in an effort to get you to give up information. For example, you get a fake email from "Netflix" asking you to input your credit card information at a site that looks like Netflix, but isn't. As for target lists? Well, if you've responded to phone scams in the past, you can get placed on a target list that scammers sell to each other, making you a recurring target.
Here's how to outsmart the thieves.
It's difficult to stop scammers from stealing your phone number, but there are some tips you can take to reduce their success rates.
First, be skeptical every time you pick up a call from a number you don't recognize. Don't verify or give out personal information, like account numbers and passwords. Try to stay calm if you're being pressured or threatened to transfer money immediately. Know that reputable companies and government institutions will not ask you to wire them money over the phone.
However, there actually is a much better way to handle all those incoming calls. That's to use a feature like Contact Only Calling, available with Ooma Premier. Phone service providers, such as Ooma, use this feature to help users avoid scammers and robocallers.
When you turn on Contact Only Calling, the only people who can make your phone ring are your contacts—the people you trust. If they're not in your digital phone book as a contact, they can't call you—it's that simple. This way you know that every call you receive is a legitimate one, and that's a tremendous amount of peace.
If you're ready to avoid scammers and have some peace of mind, Ooma can help.